Delivery companies are still seeing gains during the pandemic as consumers continue to spend more time at home.
Although Uber Technologies Inc. posted a loss of $1.8 billion in second quarter 2020, its food delivery business edged ahead of its core ride-hailing business, reported MarketWatch (Aug. 6). UberEats bookings more than doubled from last year, bringing in more revenue than ride-hailing for the first time, rising 103% to $1.2 billion.
The company and analysts expected the increased demand in the food delivery business to help offset the drop in rides.

"At a roughly $30 billion annual gross bookings run rate at the end of Q2, our Delivery business alone is now as big as our Rides business was when I joined the company in 2017," said CEO Dara Khosrowshahi, adding that PostMates produced annualized gross bookings of $4 billion in the quarter. "We've essentially built a second Uber in under three years with an accelerated growth profile, a global footprint, and an enormous [total addressable market]."
Additionally, food delivery company Waitr Holdings Inc. posted a second quarter profit of $10.7 million, representing its first profitable quarter since going public in Nov. 2018, reported The Acadiana Advocate (Aug. 6).
The company cited a surge in demand due to the pandemic and a shift from employee drivers to independent contractors as reasons for the increase. The company also expanded its offerings by starting to deliver groceries and alcohol from local supermarkets.
Waitr revenues, which come from transaction fees paid by participating restaurants, grocery stores, and customers, were up from $51.3 million in second quarter of 2019 to $60.5 million.
"We continue to reinforce our presence in our most important markets by increasing delivery areas, adding grocery and alcohol delivery services, and expanding our customer service and dispatch teams," said Waitr chairman and CEO Carl Grimstad. "All of these growth initiatives are being supported by a leaner cost structure with an eye on efficiencies and appropriate returns on deployed capital."
Meanwhile, Shipt partnered with WellCare to deliver food and medication for Medicare Advantage members, reported AL.com (Aug. 4). About 200,000 low-income and special needs plan members across 23 states in select WellCare plans will be eligible for free, monthly Shipt memberships through the end of 2020. Members can get groceries and essentials delivered through their Shipt account, limiting their exposure to coronavirus.
However, some Shipt workers claim glitches with the app are cutting into pay as gratuities are not reaching them, reported The Washington Post (Aug. 6). The workers claim the recent disruptions showcase the two-tier employment system at parent company Target. Although Shipt deliveries helped drive much of the retailer's record growth during the coronavirus crisis, its workforce is not guaranteed a minimum wage, sick leave, or other benefits afforded to Target employees.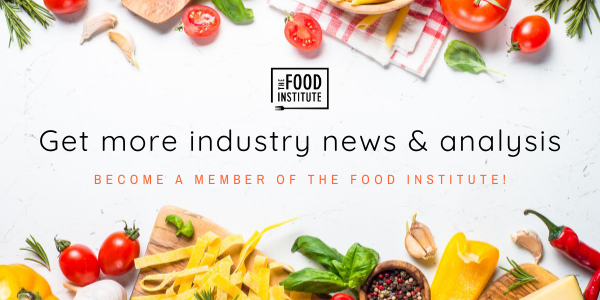 In other news, DoorDash is trying its hand at convenience stores. The company announced the launch of a chain of virtual convenience stores, which it is calling DashMart, that will offer household essentials, groceries, and local restaurant items.
In the UK, competition regulators gave Amazon the nod to take a 16% stake in delivery app Deliveroo, reported Reuters (Aug. 4). The Competition and Markets Authority originally approved the deal in April, but it was challenged by competitors Just Eat Takeaway and Domino's Pizza. The new deliberation allows Amazon to begin bolstering Deliveroo's personalized service, expand delivery-only kitchens, and develop new technology.
"Today's final decision is the result of a thorough examination of this deal and the markets in which Amazon and Deliveroo operate," said Stuart McIntosh, the inquiry chair.