As the pandemic continues, several companies across the food industry are leveraging contactless technology to accommodate social distancing.
Retail
Kroger launched a contactless payments pilot across its QFC division located in Seattle, WA. The pilot will allow customers to use their mobile device to checkout and includes the acceptance of Apple Pay, Google Pay, Samsung Pay, Fitbit Pay, mobile banking apps, and contactless chip cards, underpinned by near-field communication (NFC) technology.
"The contactless payment solution will help make life easier for many of our customers and provide the freedom of choice among various options, including cash, debit, credit and check," said Chris Albi, president of QFC.
The Kroger technology team enabled NFC payments at 61 QFC stores. The technology uses a radio frequency field to transmit data between two devices—a mobile device and PIN pad—eliminating physical contact. Customers can place their mobile device or contactless chip card near the PIN pad and payment data is transmitted from the device or card to the terminal to process the transaction.
Other contactless solutions being offered by Kroger during the pandemic include Kroger Pay; Scan, Bag, Go; as well as pickup and delivery.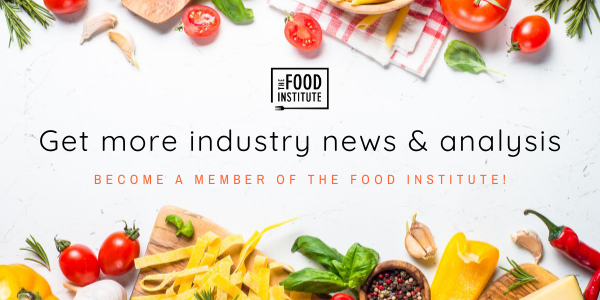 Dining In
NCR is leveraging its NCR Aloha technology to launch a contactless order and pay system for restaurants that allows guests to scan a QR code at the table to access the menu, make selections, and provide payment using their own devices. The capability also accommodates loyalty programs, and it allows restaurants to collect data.
"We rolled out contactless dine-in ordering at Coupa Cafe locations in Palo Alto, Stanford University, Redwood City and Los Altos, [California]. Customers are able to scan the QR code at our socially distanced outdoor tables, view the menu and place their order right from their phones," said JP Coupal, co-founder of Coupa Café.
Orders are routed directly to the kitchen, helping service run smoothly and increasing tips by an average of 2%-3%.
"Restaurants are reshaping the guest experience to offer both contactless curbside pickup and contactless dine in to meet customer expectations," said Dirk Izzo, SVP and general manager, NCR Hospitality. "The NCR Aloha platform enables restaurants to accelerate digital transformation and constantly adapt to changes in the market so they can focus on what they do best, great food and customer experience."
Delivery
Seattle-based Startup Minnow recently raised $2.2 million to roll out contactless food delivery pickup stations, reported GeekWire (Aug. 4).
Minnow makes IoT-enabled food pickup stations called pods, which are installed in restaurants, cafeterias, food halls, office buildings, apartments, and more. It works with restaurant partners that supply the food.
Users are sent a menu every weekday from which they can choose items and after the order is filled, they can grab their food from a secure pod by unlocking it with a smartphone link—-there are no touchscreens or keypads.
"We have a hardware-as-a-service model, where we provide 1) the hardware; 2) the software needed to manage the network of pods, restaurant and foodservice providers, consumers, and delivery people; and 3) maintenance and customer service—all for a flat monthly fee," said Minnow CEO Steve Sperry.

Hospitality
Kewadin Casinos expanded its existing relationship with Agilysys with the addition of its contactless food and beverage ordering solution, IG OnDemand, within its properties.
Agilysys will help Kewadin enable patrons to "take care of themselves and each other" to get ahead of the impacts of COVID-19 by embracing the use of personal devices across their properties while keeping the food and beverage orders flowing to build revenue and optimize operations, according to a press release.
IG OnDemand allows guests to place and pay for orders using their own device—phone, tablet, laptop—making the ordering process easier and freeing up staff to spend more time with guests.