On July 31, CDC reported 396 people from 34 states had fallen ill with salmonella, with 59 people hospitalized.
The agency linked the multistate outbreak to red onions grown by Bakersfield, CA-based Thomson International Inc. as the likely cause, but said white, yellow, and sweet onions sourced from the company should be treated as contaminated as well due to the way the product is grown and harvested.

As a result, Thomson International recalled its red, yellow, white, and sweet yellow onions. The recall involves onions shipped as far back as May 1. The onions were distributed to wholesalers, restaurants, and retail stores in all 50 states, Washington DC, and Canada.
They were sold in cartons and mesh sacks under the brands Thomson Premium, TLC Thomson International, Tender Loving Care, El Competitor, Harley's Best, Onions 52, Majestic, Imperial Fresh, Kroger, Utah Onions, and Food Lion, reported Consumer Reports (Aug. 3).
Salmonella is a bacteria that commonly causes foodborne illness and can cause serious and sometimes fatal infections in young children, frail, or elderly people, and others with weakened immune systems. Healthy persons infected with salmonella often experience fever, diarrhea, nausea, vomiting, and abdominal pain. In rare circumstances, infection with salmonella can result in the organism getting into the bloodstream and producing more severe illnesses.
Some of the people who fell ill reported eating salsa, sandwiches, and other foods that contained raw onions.
On Aug. 5, USDA issued a public health alert for RTE meat and poultry products containing the same onions sourced from Thomson International. The RTE meat and poultry products, produced by Taylor Farms, were sold via various retailers in Arkansas, Louisiana, Mississippi, Oklahoma, and Texas.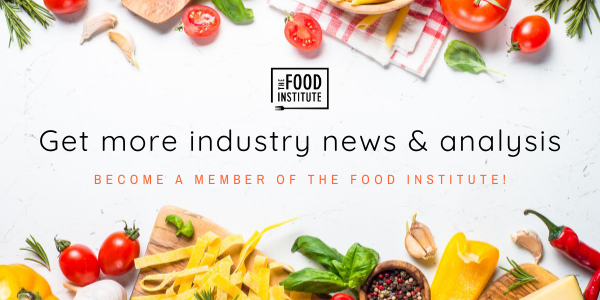 Salads sold at some Walmart, Kroger, and H-E-B stores were also included in the public health alert because they contain the recalled onions, reported USA Today (Aug. 5).
According to James E. Rogers, PhD, director of food safety testing and research at CR, it is probably best to avoid supermarket prepared foods, as well as restaurant meals, that contain onions. "It's difficult for a consumer to know who supplies the onions to stores and restaurants, and staff doesn't always know," he said.
"Onions have a long shelf life, so consumers need to be wary of any onions they have on hand, unless they can be certain they did not come from Thomson International," added Dr. Rogers.
Meanwhile, MakeFoodSafe.com's salmonella lawyer filed the first salmonella lawsuit in Montana in the red onion outbreak. At least 33 people in Montana have contracted salmonella from red onions.
"This is already the biggest salmonella outbreak of 2020. It is likely to continue to grow," said salmonella lawyer Jory Lange. "Thomson International recalled its contaminated onions just last Friday. Many people still have these recalled onions in their homes. There's a real risk that people who have not yet heard of the onion recall may be eating onions that are tainted with salmonella."