New York, NYC, May 30, 2023 (FI NEWSWIRE) — The Fancy Food Show livestream is back again! After a successful partnership at the 2023 Winter Fancy Food Show in Las Vegas, The Food Institute (FI) and the Specialty Food Association (SFA) will team up once more to provide live event coverage at the 2023 Summer Fancy Food Show, June 25-27, 2023, at the Jacob Javits Center in Manhattan, New York City.
"Live digital content is a key part any world-class event like the Summer Fancy Food Show. Whether you're a retailer, manufacturer, distributor, investor, or influencer, live event coverage provides a new vehicle for participants to experience the show for all types of audiences," said FI CEO Brian Choi. "We're happy to be working with SFA once again to help deliver a dynamic digital experience for viewers – with more insights, more on-the-ground coverage, and more creative content."
The Summer Fancy Food Show livestream will include action-packed segments and insightful interviews set against a stunning backdrop of the show floor. Live event coverage will include:
Interactive event hosting from the SFA Media Center providing picturesque views of the show floor
Live coverage of show events in real time such as cooking demonstrations, lectures, and company pitches
On-the-ground reporting from international and cuisine-centric booths and pavilions
Consistent engagement with online audience members
Key interviews with SFA staff, industry insiders, trendspotters, and select sofiTM – award winners
Groundbreaking 360-degree, panoramic footage of products, exhibitions, and displays in real time
The on-site coverage team will be anchored by Susan Choi, FI's Director of Digital Media. Susan is a veteran TV journalist whose resume includes stints at ABC News and NBC News. FI will also have a team of on-the-ground reporters and analysts conducting live interviews and commentary on the latest trends that could shape the specialty food industry in the months and years ahead. Viewers will also get up-close-and-personal glimpses of all the products and vendors featured at the show through our firsthand coverage of the pavilions.
Attendees can experience the livestream via YouTube, LinkedIn, and Facebook. In-person attendees can also visit the SFA Media Center in Hall D on the show floor. Participants can ask questions and leave comments both in-person and virtually.
The upcoming livestream will also provide new sponsorship opportunities for companies who desire to reach the specialty food industry audience through product feature segments, interviews, and advertisements.
To register for the 2023 Summer Fancy Food Show, click here.
For more information about the Summer Fancy Food Show, visit specialtyfood.com. For livestream sponsorship opportunities, please contact Paola Garcia at paola.garcia@foodinstitute.com.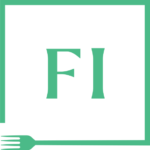 About The Food Institute
The Food Institute is a global B2B multimedia company delivering insights-driven content to key decision-makers in the food and beverage industry. With a farm to fork reach since 1928, The Food Institute publishes business news, data, and trends for its global readership. Through its daily e-newsletters, articles, reports, newscasts and other digital media, members receive insights quick enough to respond to real-time issues and opportunities in the marketplace. To learn more, visit: www.foodinstitute.com.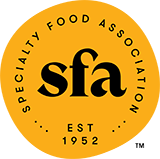 About Specialty Food Association
The not-for-profit Specialty Food Association (SFA) is the leading membership trade association and source of information about the $175 billion specialty food industry. Founded in 1952 in New York City, the SFA prides itself on being an organization by the members and for the members, representing thousands of specialty food makers and manufacturers, importers, retailers, buyers, distributors, brokers, and others in the trade. The SFA owns and operates the Fancy Food Shows—which are the largest specialty food industry events in North America—as well as the sofi™ Awards—which have honored excellence in specialty food and beverage annually since 1972. The SFA produces the Trendspotter Panel annual predictions, the State of the Specialty Food Industry Report, Today's Specialty Food Consumer research, the Spill & Dish podcast, year-round educational programming for professionals at every stage in their business journey, and SFA Feed, the industry's go-to daily source for news, trends and new product information. Find out more online and connect with SFA on Facebook, Twitter, Instagram, LinkedIn, and TikTok.