Today's Top Industry News
The Food Institute's Mission
Strives to be the best "single source" for current, timely and relevant information about the food industry from "farm to fork."
Serves as a trusted source of information, providing balanced coverage of the issues.
Delivers information through multiple media so that industry professionals worldwide can tap in when and how they choose.
The Food Institute Blog:
The Food Institute's staff of industry experts opine on the latest food industry news and trends. Read More >>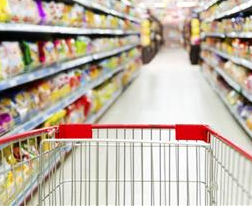 Supermarket Sales Data:

Members have access to the dollar sales of canned fruits, frozen vegetables, tomato products, juices, and more. Read More >>
Press Releases
A Primer about the Ongoing Epidemic of Class Action Lawsuits Challenging Food Claims, has just been published by The Food Institute, authored by OFW Law.

More »
Publications
Millennial households spent an average of $2,639 a year on their burgers, pizza, coffee and more in 2013, according to The Food Institute, a food-industry group. That's 10.6% more than the $2,386 that the average Boomer household spends eating away from home.

More »