San Francisco, CA , August 2, 2023 (FI NEWSWIRE) – Nona Lim, the San Francisco-based producer of fresh, better-for-you noodles, broths and stir-fry kits, has been acquired by DDC Enterprise Limited, dba DayDayCook, a leading food content consumer brand headquartered in Hong Kong. Both companies are woman-founded and woman-led, sharing a focus on delivering convenient, nourishing, and authentic Asian fare.
Nona Lim launched her eponymous brand in 2014, with a mission of bringing authentic, restaurant-quality Asian foods made with fresh, clean, and local wholesome ingredients to U.S consumers. Nona Lim was the first to make fresh ramen available in mainstream retail grocery for home cooking, and is now available across the United States. The company will continue to operate as a standalone business and Nona Lim will remain CEO, deeply involved in the company's day-to-day business.
DayDayCook's innovative and convenient healthy meal solutions include ready-to-heat (RTH) and ready-to-cook (RTC) options that are growing across omnichannel sales networks in Asia. The acquisition of Nona Lim provides a well-known and respected U.S. brand for DayDayCook, leveraging Nona Lim's experience and expertise in retail and online grocery.
"I'm excited to be part of the DayDayCook family," said Founder/CEO Nona Lim. "We're already working together on several innovative projects that we've had in development but lacked the resources internally to move forward with before now. You can expect to see Nona Lim entering new categories and departments in retail grocery, expanding our brand to better serve the growing audience of American consumers hungry for delicious, healthy quick-prep Asian food."

DayDayCook Founder & CEO Norma Chu added, "This acquisition is a unique opportunity for DayDayCook to reach a new audience via Nona Lim. Having established very strong growth in our reach and engagement across Asia, establishing a growing presence in the U.S. is an important strategic step. Nona Lim and DayDayCook are aligned in our shared vision to make the amazing Asian dishes we have loved all our lives available across the U.S., adapted to the clean ingredient formats for a healthy modern lifestyle. We look forward to our continued mutual success."
For more information on Nona Lim and their range of fresh noodles, broths and stir-fry kits, visit nonalim.com. Nona Lim products are available nationally in Whole Foods Market, Kroger, Wegmans, Target, Hungryroot, Imperfect Foods and online.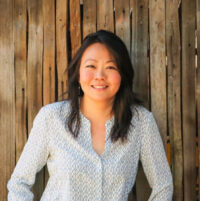 About Nona Lim
Nona Lim grew up in Singapore, where people are obsessed with good food and amazing flavors. The tiny island is a melting pot of Asian cultures, full of outdoor markets and street food vendors offering the signature dishes they have perfected over decades. When Nona left Singapore and settled in Oakland, CA, she began to use fresh, local ingredients to create clean recipes for the favorite dishes of her youth, and the Nona Lim brand was born in 2014. Simply prepared in minutes, all of Nona Lim's products are infused with those childhood memories, adapted for a modern lifestyle with the highest quality vegetables, herbs, whole spices and fresh noodles. For more information, visit nonalim.com. Ready. Fresh. Slurp!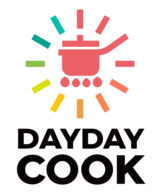 About DayDayCook
Born and raised in Hong Kong, Norma Chu founded DayDayCook in 2012, bringing her passion for gourmet cooking to Shanghai, China via a culinary-forward content platform featuring better-for-you quick-prep meal solutions. Tens of millions of followers look to DDC for the company's "3G" core values: Great Experience, Great Taste and Great Quality. DDC is committed to creating products that help consumers around the world cook with healthy, high-quality ingredients and make truly delicious, hassle-free meals at home. For more information, visit us.daydaycook.com.