I don't get out as often as I'd like (not with these gas prices, anyway). So it was quite a surprise when half my local Shell station was cordoned off for renovations as "Grand Re-Opening Soon" signs fluttered in the wind outside.
"What's, uh, what's changing?" I asked the clerk as I paid for a Snickers bar.
"Putting in a kitchen," he said, handing me my change, "and some seating inside and out."
"OK," I said. It was only when I was outside that I stopped and thought, what?
The C-store is changing. From single franchisee operators to regional collections of popular brands—Speedway, 7-Eleven, Holiday—contemporary C-stores are no longer park, get in, get out-type operations. Many are catering to the more leisurely customer and increasing dwell time (and sales receipts) by offering swift wi-fi, fresh produce and bakery, even scratch kitchens churning out local fare and fusion cuisine, just like my nearby Shell store.
There are over 150,000 C-stores in America, and for all of today's modern technology, the C-store is hearkening back 100 years and more when a town's general market was the go-to place for goods and sundry, fuel, gas, and certainly news and gossip. With an emphasis on community, convenience, and (sometimes) cuisine, signs that once declared NO LOITERING are being swapped for signs that say HAVE A SEAT ON US.
Billie Plummer and Carlie Russell are executives with the D.C.-based architecture firm CRTKL. "Customer experience is key," they told The Food Institute for an FI member-only monthly report earlier this year, "and the building shell and interior design [of convenience stores] needs to be elevated as well to keep the customer motivated to keep visiting."
Sit on down—stay a while. Here's the hot goss from today's C-stores.

From Commerce to Connections 
Today's C-store isn't just a point-of-sale location of commerce; it can serve as a locus of community and arena of engagement, turning commerce into connection. Today's C-store doesn't just have to sell, in other words—it can invite, too, opening the possibility of creative partnerships with not just big-box coffee vendors like Starbucks, but home to local craftspeople, community growers and bakers, and more, challenging the traditional grab-n-go narrative.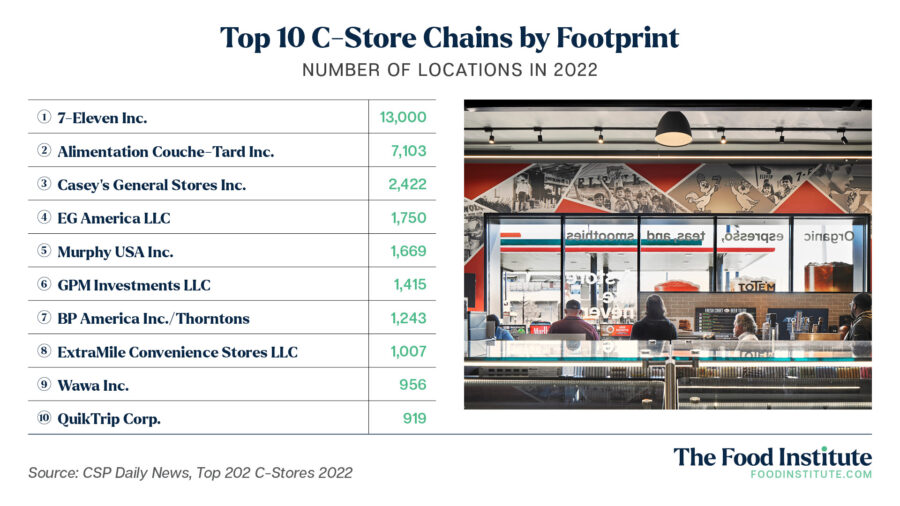 The Covid pandemic forced many operators to change how their C-stores functioned to encourage visitors to purchase not only gas and car snacks but many of the staple foods they couldn't as easily access between shutdowns and safety protocols. Many of those features have not only remained in place but grossly expanded as untold C-stores now feature interior conveniences in goods and sundry and exterior shaded areas, play places for children, and electric vehicle (EV) chargers, inviting drivers to not simply wait and roast (or freeze) in their cars while they charge, but to grab a paper, a coffee or pastry, and sit a while as the electricity flows.
"The gas pump isn't just a filling station anymore—it's becoming an engagement point," said Ajaie Albert, communications director for BLAM Retail, a tech company that empowers C-stores in the digital world.
"Imagine smart pumps equipped with sensors that offer personalized in-store deals based on your purchase history. It's about evolving from passive consumption to active engagement, using technology to bridge the outdoor pump to the indoor experience."

Blending Tech with Services
Albert stresses that replacing SKUs with seating may seem like a loss, but the long-tail opportunity offers greater sales and loyalty by looking beyond traditional metrics and the benefits that relational value—not just transactional value—can bring to today's C-stores.
"Yes, a seat doesn't directly sell like a product does, but the intangibles it brings—customer loyalty, brand love, community ties—offer long-term returns," he said. "It's the difference between a one-time purchase and a lifetime customer. As for missing out on products, technology offers solutions. Virtual inventories, QR-linked catalogs, or even in-store kiosks can showcase a broader range without needing physical space. The shift towards community isn't just a trend; it's a return to our roots, using modern tools."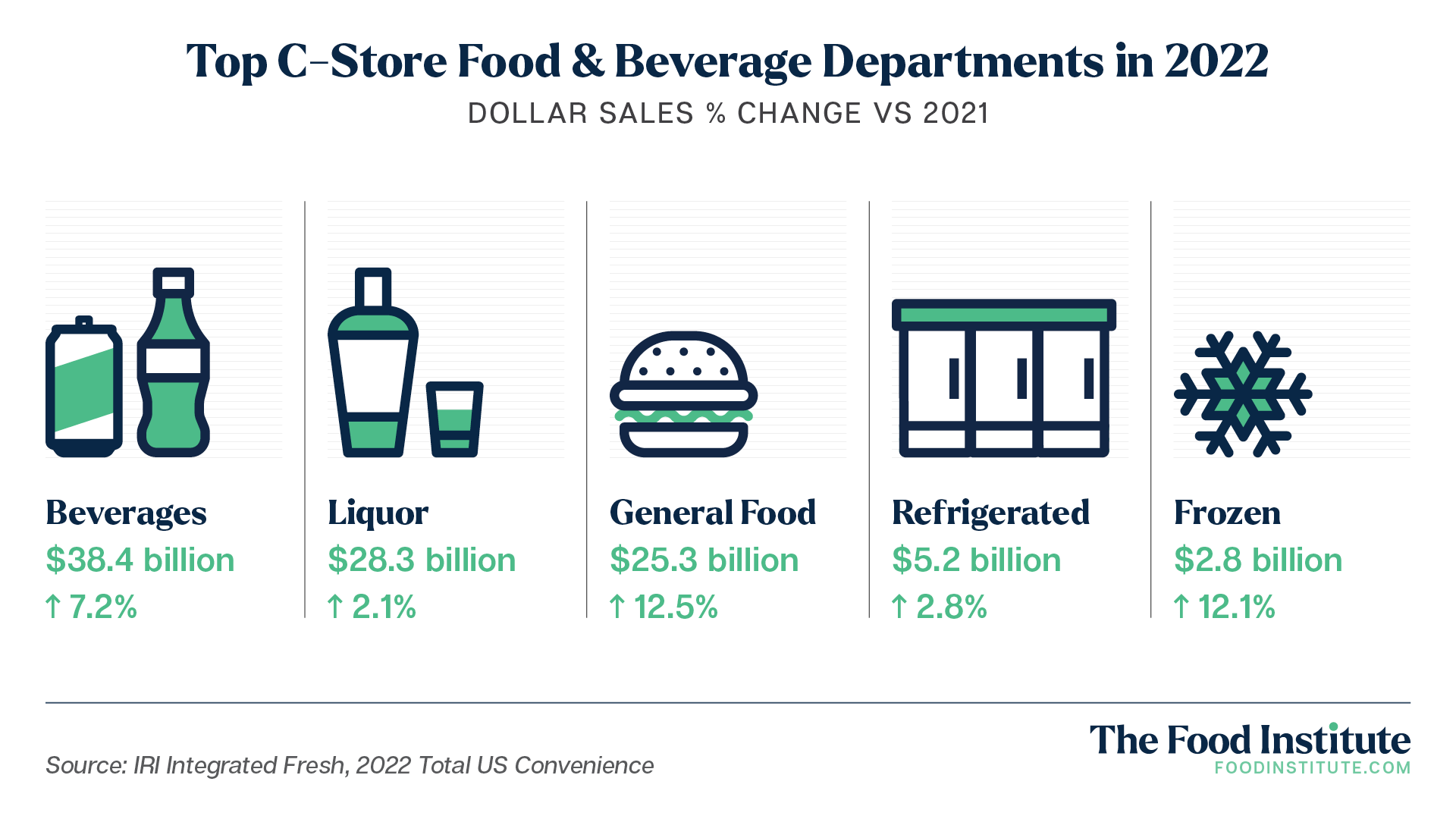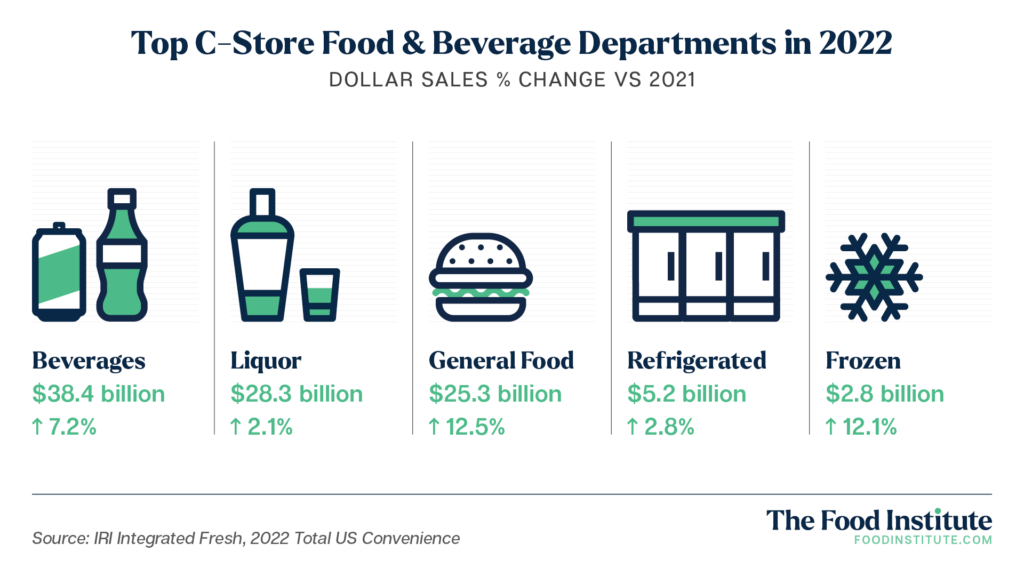 Albert and the BLAM team see the C-store of the future as "a harmonious blend of community hub and tech marvel where digital layers enhance, not overshadow, human connections."
Instead of responding to a community's needs, in other words, today's C-store should anticipate them and evolve in kind, proffering the opportunity to change a traditional site of commerce into a learning center, a collaborative space, even as incubators for local entrepreneurs.
"The market is moving towards a more connected, immersive, and personalized direction," he concluded, "and it's thrilling to be at the forefront of this transformation."
Plummer and Russell reiterated much the same. "Elevating the environment for the [C-store] customer is the future," they said.
So next time you see a group of consumers enjoying themselves at a table outside the convenience store, be not alarmed—strange things aren't afoot at the Circle K. As for me, the local Shell station is owned by Hispanic entrepreneurs and churns out fresh hard- and soft-shell tacos, birria burritos, and more. And that sounds a lot better than my usual Snickers.