Editor's note: This article is a free, one-time preview of The Food Institute's new Premium articles, which will be available to members. To join FI, click here. 
After nearly two years of intermittent pandemic-related lockdowns, consumers are seeking a change of pace. That is something Aaron Thomas has certainly noticed at his North Carolina restaurants.
"People have shifted the way they eat out," said the restaurateur and chef. "When they dine in at a made-to-order restaurant like ours, they're expecting a true experience. People are eating out because they want something new, something unexpected."
As a result, in 2022 you can expect to hear the term "experiential spending" throughout the foodservice and retail world.
Prior to 2019, countries like the U.S. noticed a clear shift toward experiential spending on categories such as travel, live events, and in-person experiences, with such activities generating over $470 billion in annual consumer spending. And, while much of that spending ground to a halt over the last 22 months or so – and challenges remain – The NPD Group's David Portalatin sees reasons for optimism.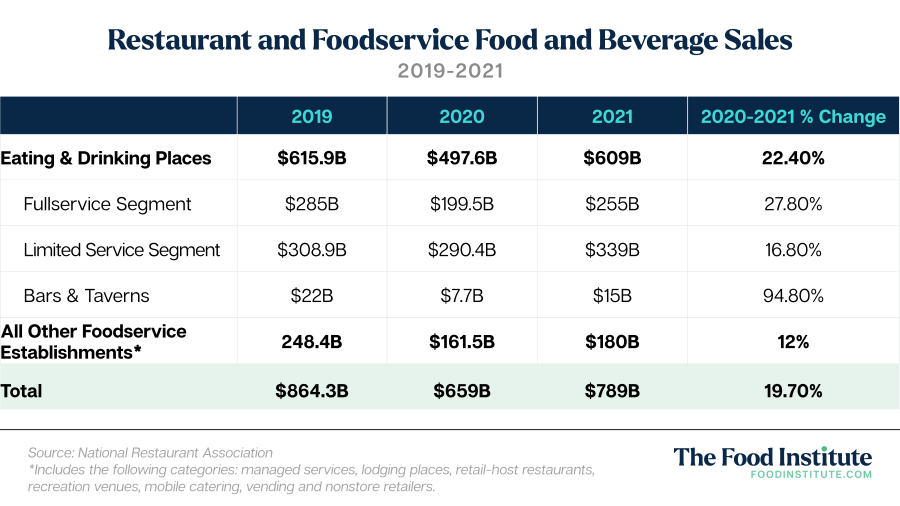 Portalatin, NPD's industry advisor for the food and foodservice industries, noted that consumers increased spending on entertainment in 2021, for example. According to NPD research, average entertainment spending over a recent 6-month stretch rose to $858, compared to $715 during the same period a year prior. Thus, it appears consumers are eager to return to a sense of normalcy when it comes to activities like restaurant dining.
Portalatin said that between now and the end of 2022, NPD's outlook "is that there will be continued recovery for the restaurant space." But he added that the restaurant "experience" now extends into the home, and eating meals as a group, with more purchases of premium-price menu items, more main entrée items, and fewer beverages.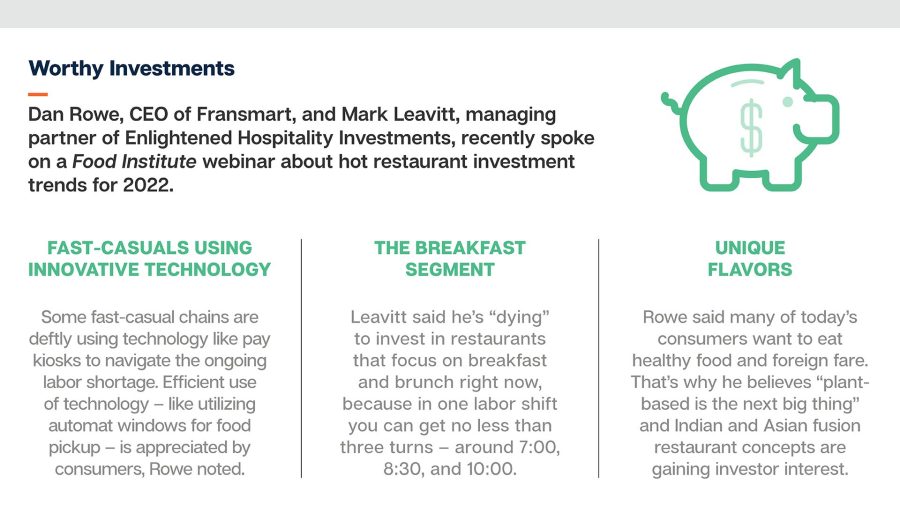 "The American consumer is engaging restaurants, especially quick-service restaurants, differently than before," Portalatin said. "Pre-pandemic, it was usually one person. … Now, that same occasion is more about a complete meal-solution for everybody that's in a home."