When it comes to seafood, shrimp is, well, no shrimp.
While other seafood prices have been on the upswing since the pandemic era, shrimp prices have remained affordable and stable, providing value opportunities for savvy consumers at both restaurants and grocery stores.

Foodservice Visitation Likely Buoyed by Value Promotions
It's no surprise a seafood operator like Red Lobster is pushing its Shrimp Trios entrees. What may surprise you, however, is a breakfast-forward chain like IHOP and even venues like Minute Maid Park – home of Major League Baseball's Houston Astros – are featuring the prawn as a value proposition for customers, according to a report from Seafood Source.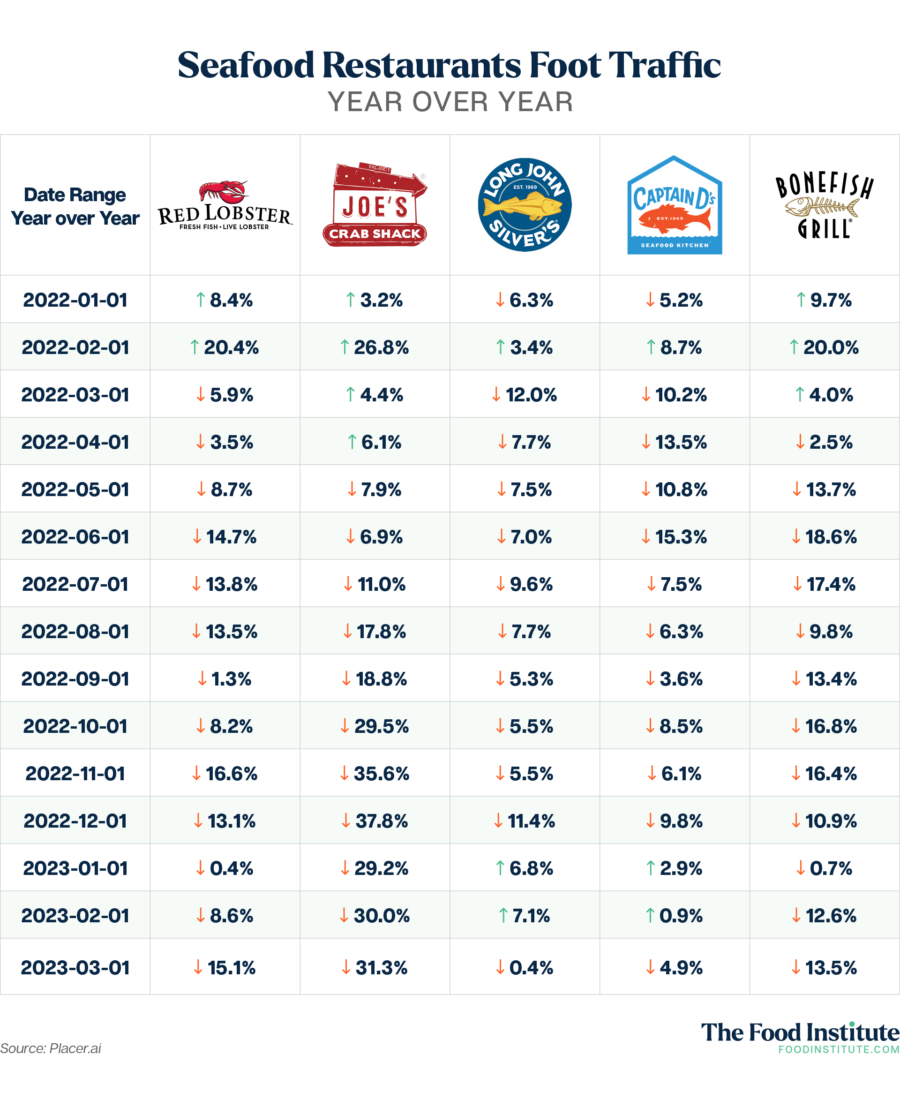 "Seafood restaurants, like most full-service restaurants, have seen uneven visitation trends over the past year-and-a-half amid inflation and other macroeconomic concerns. Still, shrimp prices have remained relatively stable over the same period compared to other food and seafood categories, making it an attractive option for value promotions in early 2023," said Placer.ai's head of analytical research, R.J. Hottovy, CFA, told The Food Institute in an e-mail.
Placer.ai shared data showing traffic to Red Lobster was down year-over-year in both January (-0.4%) and February (-8.6%); that said, these numbers were an improvement on the -8.2% to -16.6% range on file in the second half of 2022.
"There were likely other factors at play as well – including lapping Omicron in early 2022 – but seafood restaurants generally saw an improvement in visitation trends in January and February 2023, potentially benefiting from value promotions," Hottovy continued.

Frozen Shrimp Value Shines at Grocery
Amid an inflationary environment, average frozen shrimp prices actually declined by 3.4% year-over-year, according to 210 Analytics. 210 Analytics shared that frozen shrimp prices were up 7.8% compared to three years ago while frozen salmon (+40%) and frozen crab (+31.5%) exhibited much larger increases.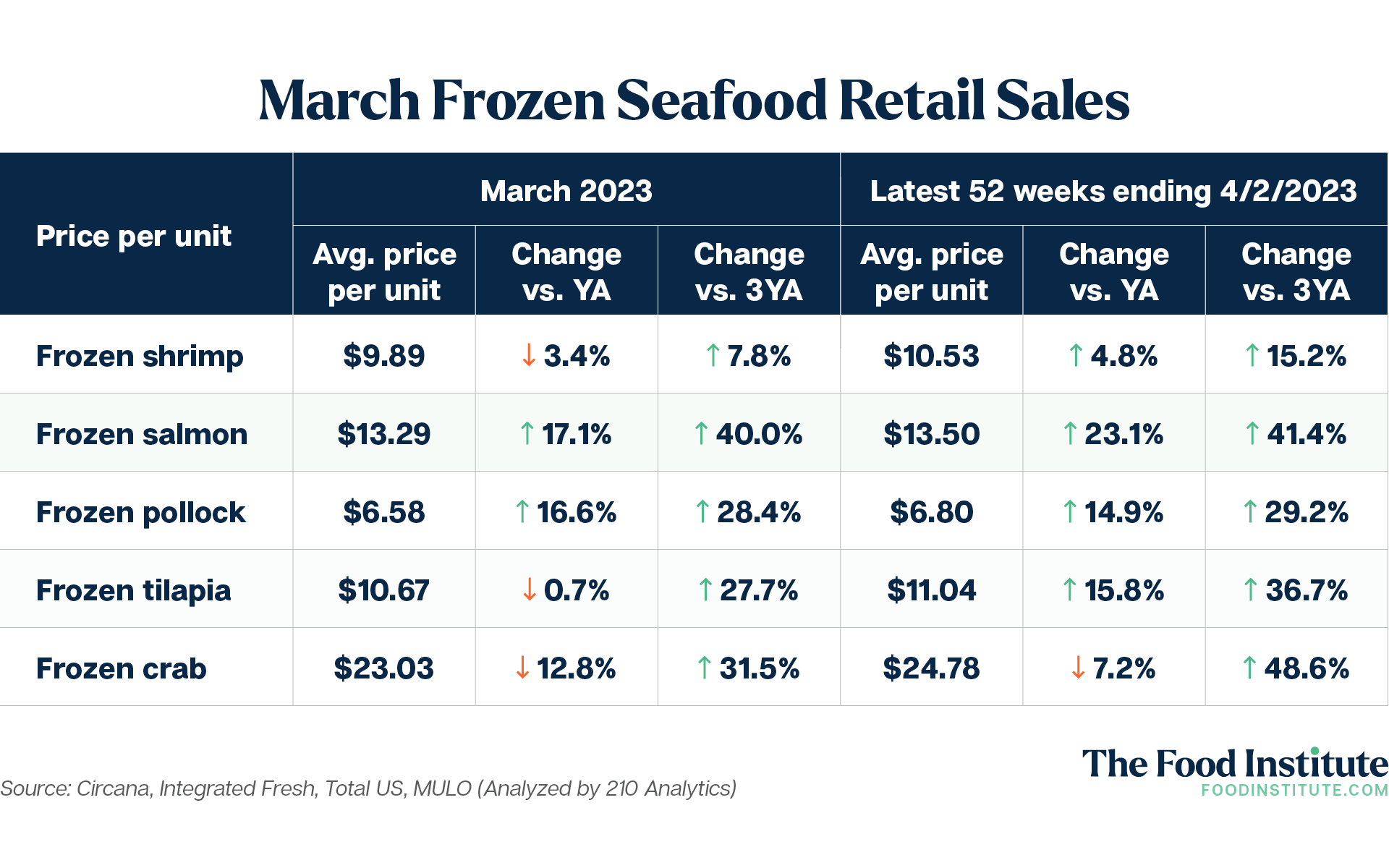 In March, volume sales of frozen shrimp decreased by 4.3% as dollar sales contracted 5.8% to $352 million, according to 210 Analytics analysis of Circana data. That said, volume sales of frozen salmon and frozen pollock declined by 10.2% and 18.3% during the period, respectively.
"Shrimp are the frozen seafood powerhouse, with sales of $3.7 billion in the latest 52 weeks. However, shrimp sales dropped in both dollars and volume, likely related to the above-average level of inflation," wrote Anne-Marie Roerink, 210 Analytics principal, in a recent report.
---
The Food Institute Podcast
Convenience stores often get a bad rap for lackluster foodservice options, but the category has expanded to include better foodservice options in the past few years. Circana SVP of Retail Client Solutions Scott Love joined The Food Institute Podcast to explore how C-stores are utilizing data more than ever before, and how the industry is adapting to changing consumer habits amid inflationary pressures.