Plant-based products and environmental concerns are top-of-mind for the next generation of food industry leaders, according to The Food Institute's 2022 Emerging Food Leaders Survey.
But first, let's rehash a little history.
We started our informal poll last year, surveying about 60 students from Cornell University's food programs to get a feel for what the next generation of food industry leaders sees as the biggest food industry trends for the year ahead.
For 12 of the questions in the survey, students were asked to rank the importance of a trend or issue on a 1-to-5 scale, with 5 representing the highest importance. The remaining four questions were multiple choice and focused on individual categories or trends.
The Growing Importance of Plant-Based
One key trend from this year's survey is the growing importance of plant-based options.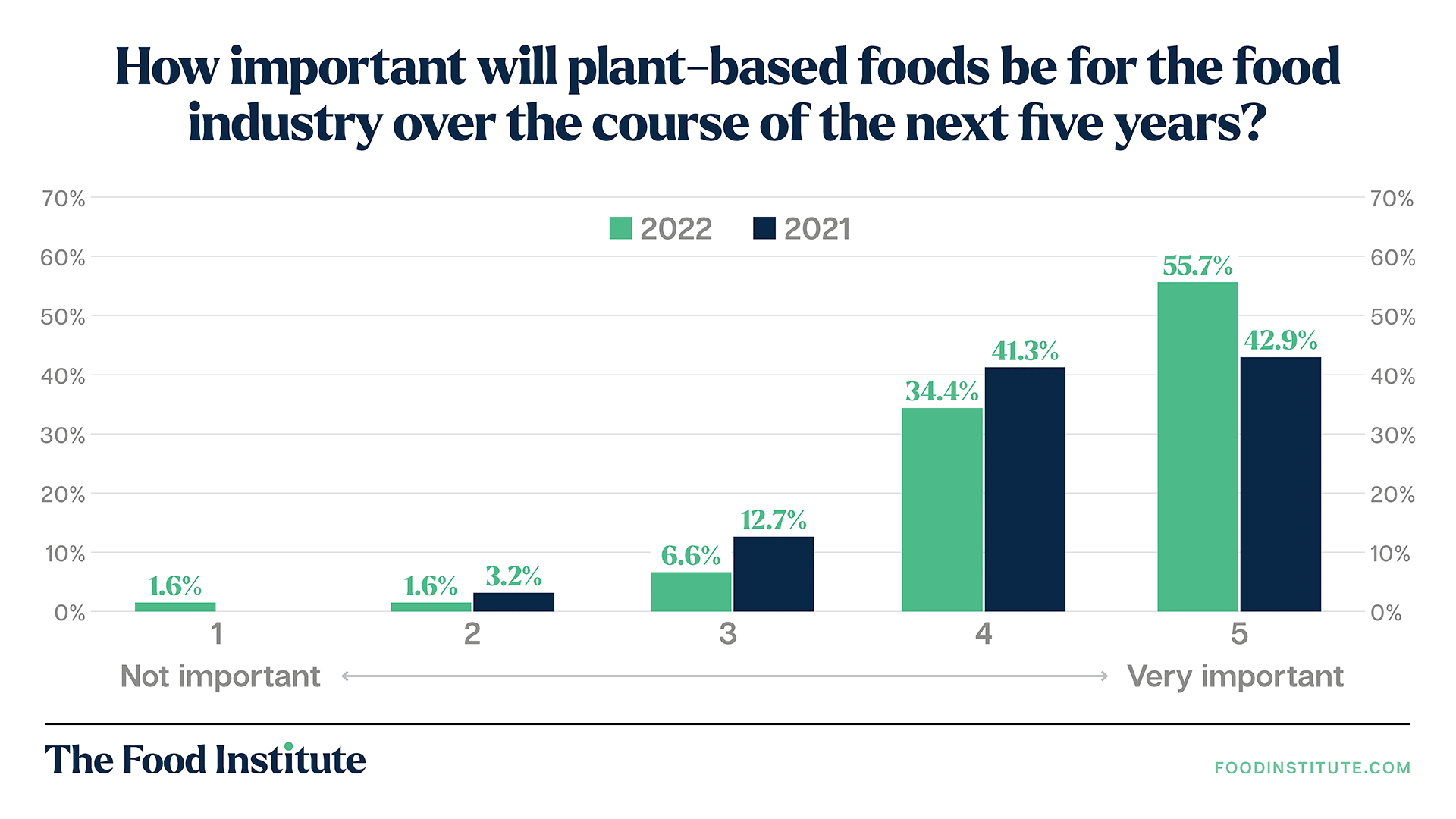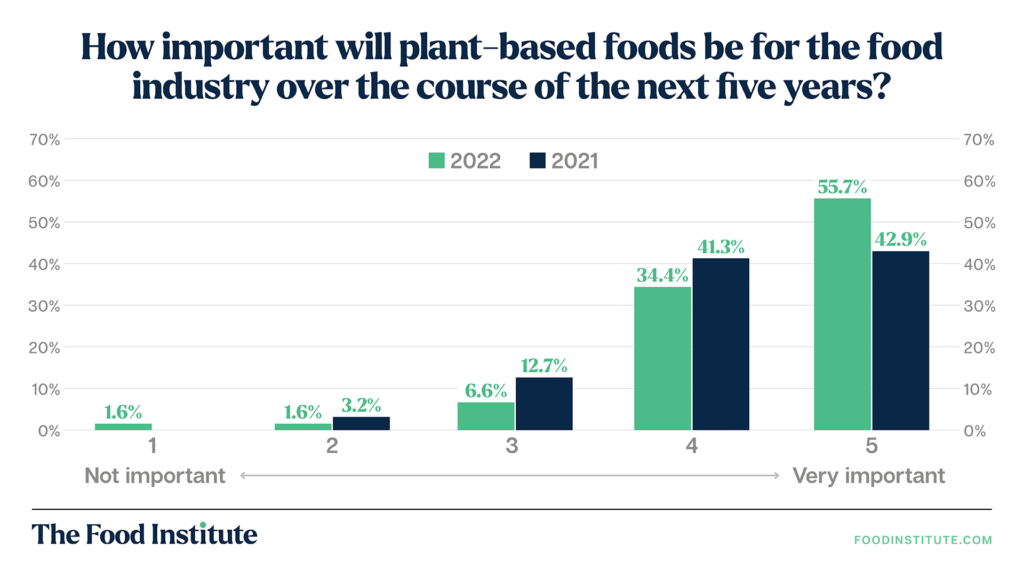 When asked about the overall importance of plant-based foods over the next five years, 55.7% of respondents ranked it as a "5" and an additional 34.4% ranked it as a "4," for a total of 90.1%. In 2021, those two categories combined for a total of 84.2%.
Erin, a student and survey respondent who shared her insights on a recent episode of The Food Institute Podcast, said health concerns and sustainability were two of the driving reasons bolstering the importance of the category.
"There's been a lot more awareness on social media" about both the health prospects and sustainability stories connected to plant-based products, she said.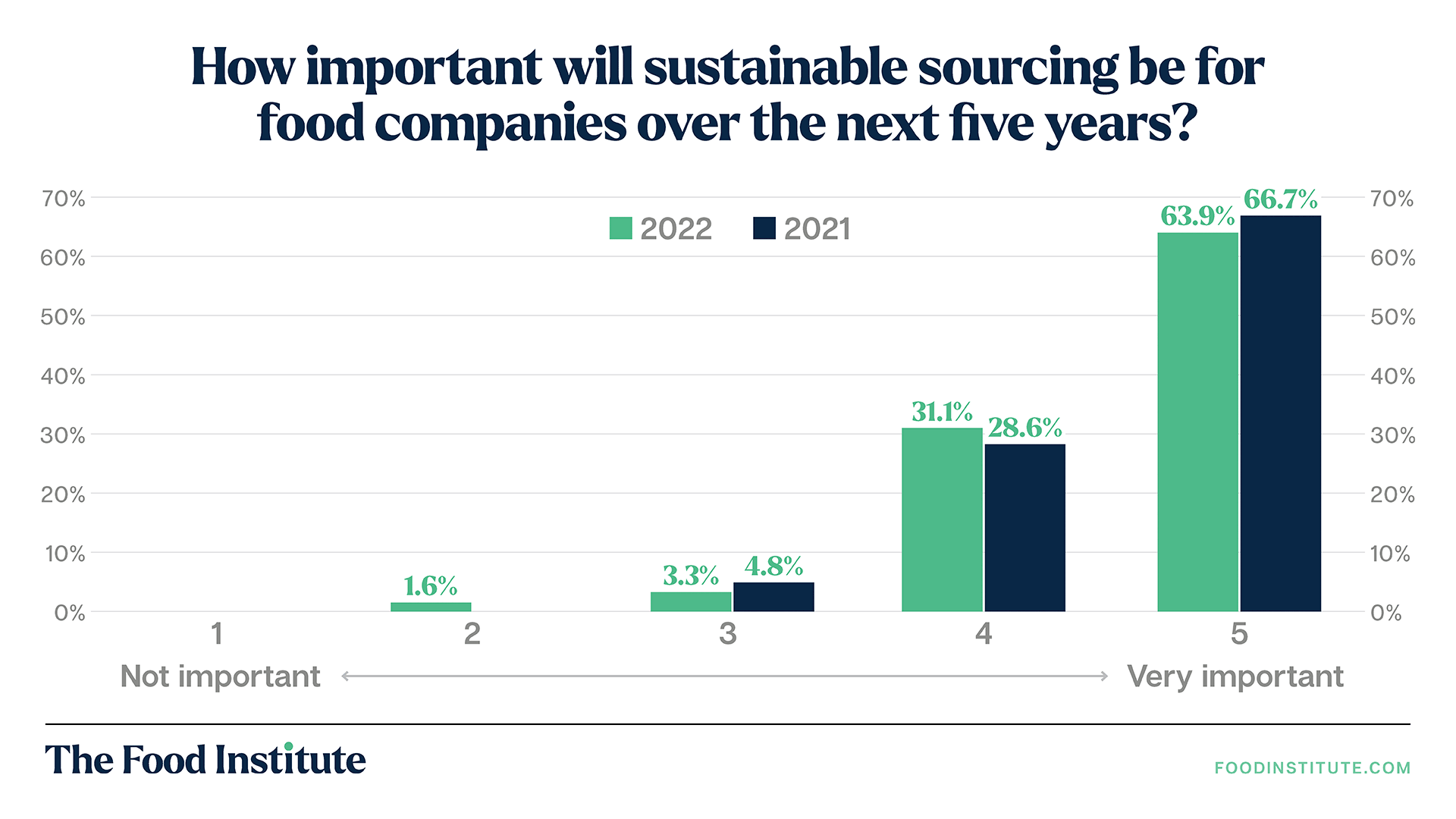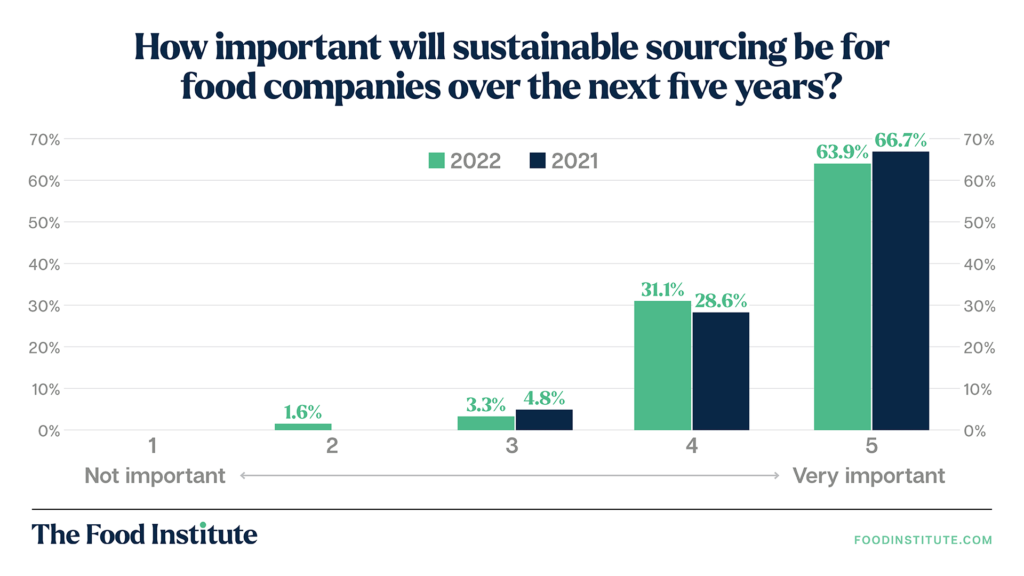 One of the notable changes for the category was which conventional sector would be most disrupted by plant-based alternatives. In 2022, the majority of students (44.3%) answered with dairy, while red meat fell to second place (41%) after leading in 2021.
Erin argued that in terms of product formulation, there seemed to be a much larger variety of ingredients that could be used to make products in the category.
"It keeps the category growing and it makes the food scientists able to innovate and use new ingredients," she said.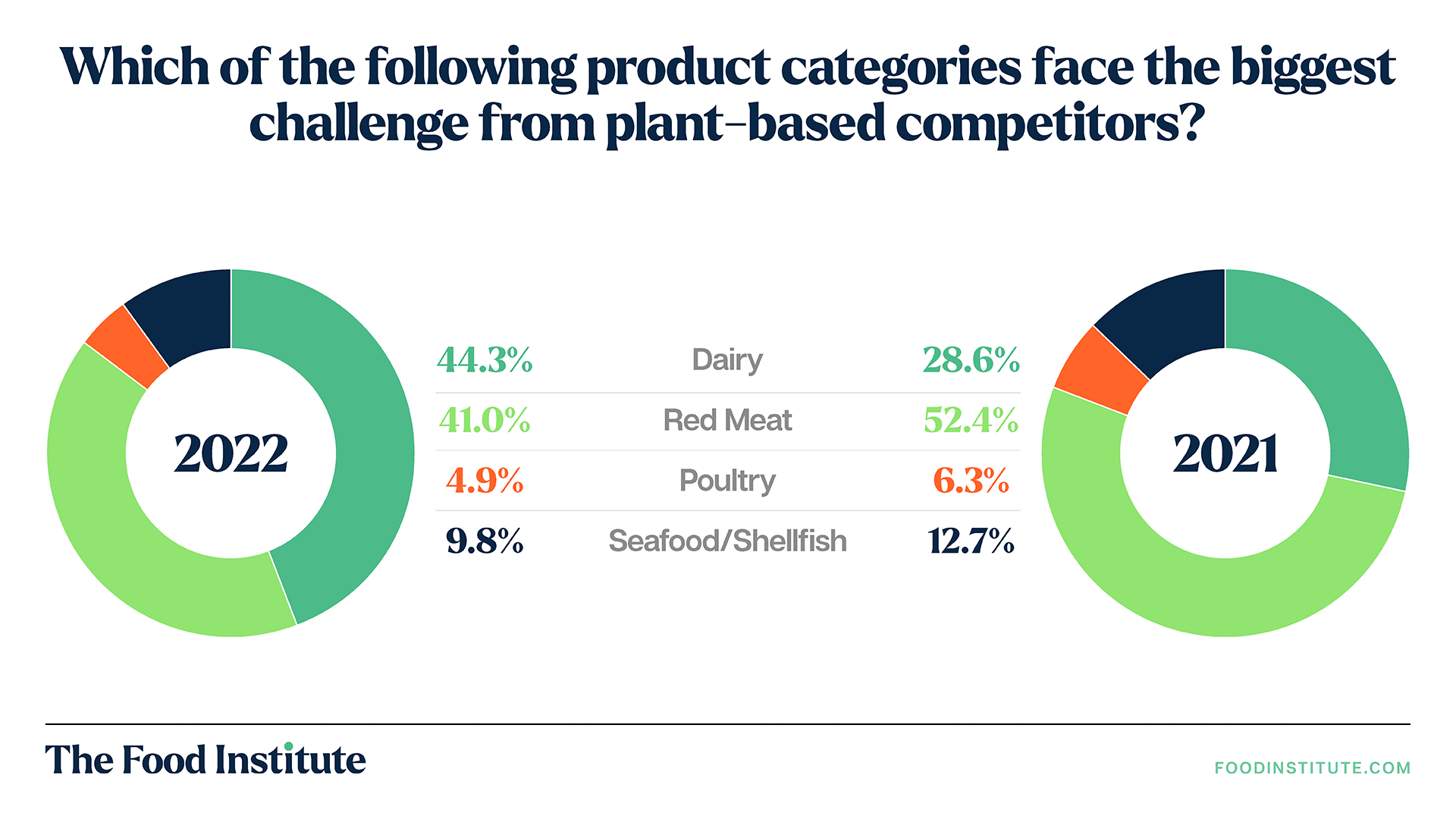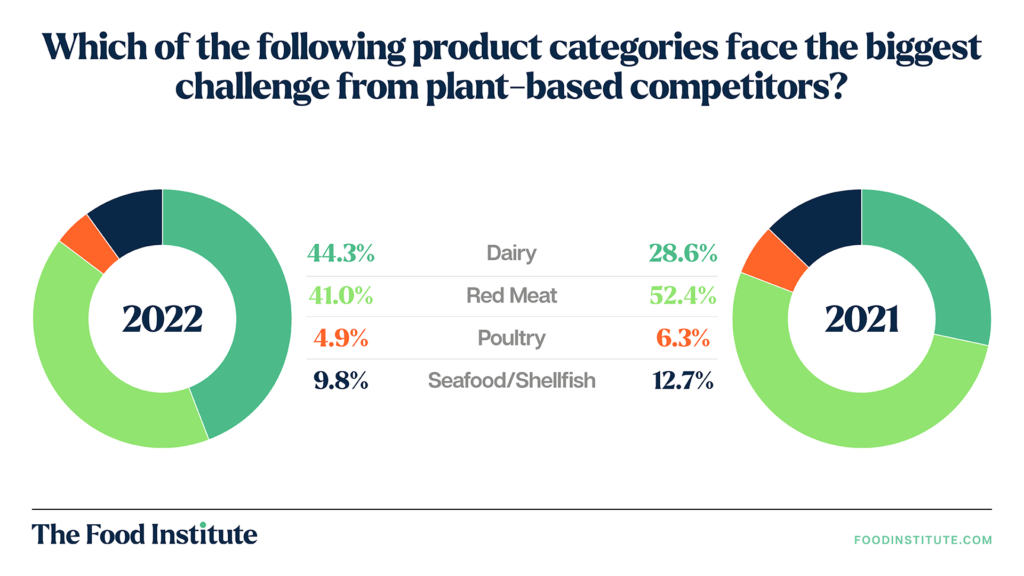 Environmental Concerns Dominate Social Issues for Industry
Interest in sustainability wasn't limited to plant-based products alone.
In 2022, 95.1% of respondents said environmental causes would be the most important social cause for the food industry. This number jumped significantly from the 47.6% reported in 2021.
Erin said increased transparency through social media was helping to drive this trend, with more information than ever available about the water, land, and resources used in food production.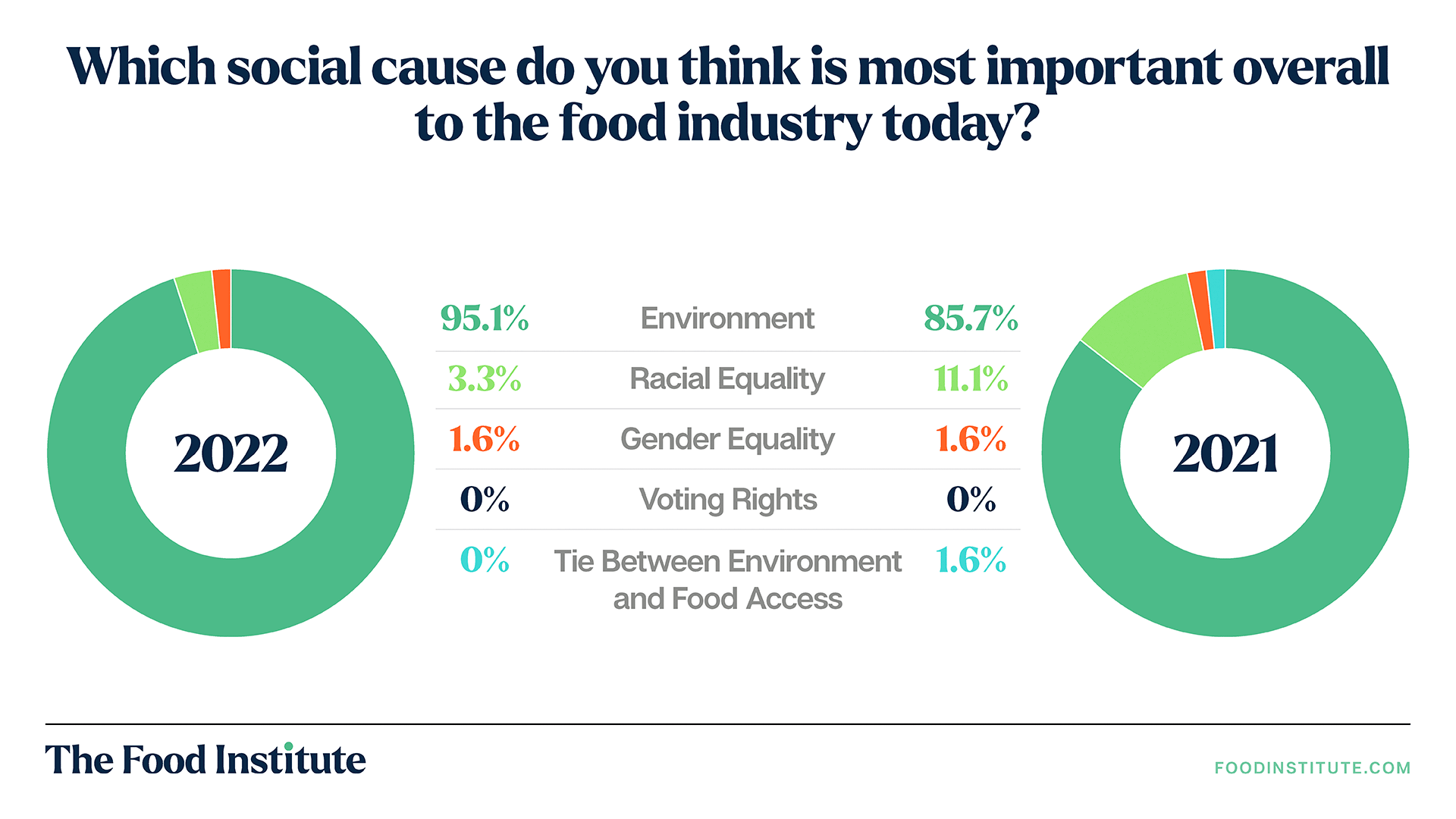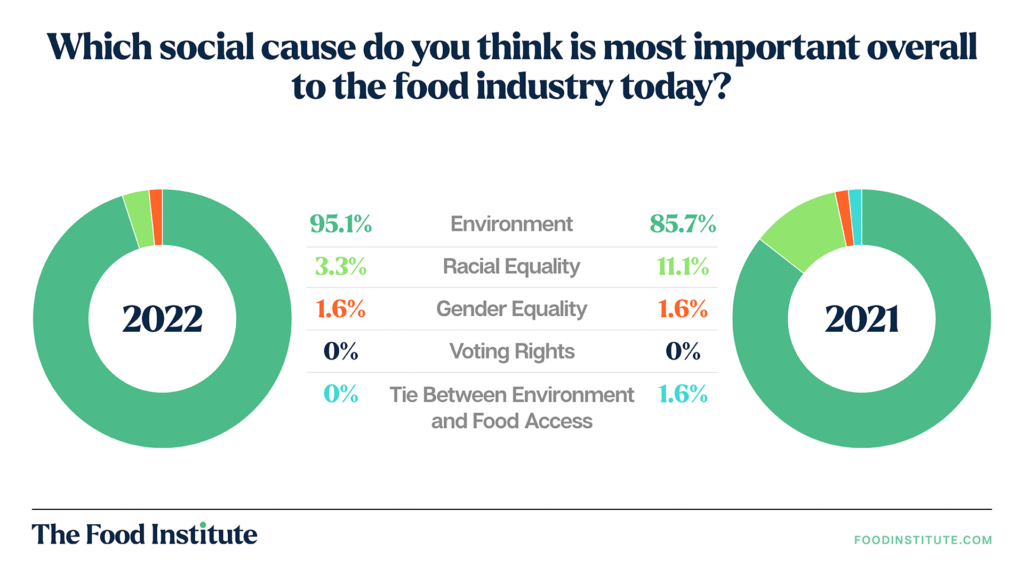 "We desire food companies to be more sustainable, and it drives people to care more about sustainability," she said.
Erin noted that packaging was another area that was generating interest on the sustainability spectrum, and Dan Hooker, a professor at Cornell University and food industry consultant, agreed.
"I think we talk a lot about wanting to have more sustainable packaging, more recycling, more compostable packaging. Although I think if you were to ask the students if they would pay more for packaging that was sustainable or compostable or recyclable, I think you would get a yes, but only to a certain point," he said.