TAMPA, Florida – A record number of chain restaurant operators, on-premise providers, foodservice manufacturers and others attended the COEX event on March 5-7.
Among the food industry event's highlights: Jack Li and Megan Lynberg of Datassential disclosed multiple noteworthy restaurant pricing and menu trends.

"Restaurant operators could not hold out any longer. They had to take price increases in 2022," Li said at COEX (the Chain Operators Exchange conference), presented by the International Foodservice Manufacturers Association. The increases differed depending on restaurant type, as follows:
Fast casual: 8.8%
QSR: 8.3%
Midscale: 7.7%
Casual: 6.0%
Fine dining: 3.6%
The highest price increase was for AM Bakery (13.2%), followed by Condiments (11.5%), Wings (10.8%) and Fries (9.9%). The lowest increases were for the Coffee, Cheesecake, Hot Tea, Cake and Specialty Coffee categories.
"Those are check builders, and operators did not want to discourage people from buying those extras," Li said of the latter group of categories.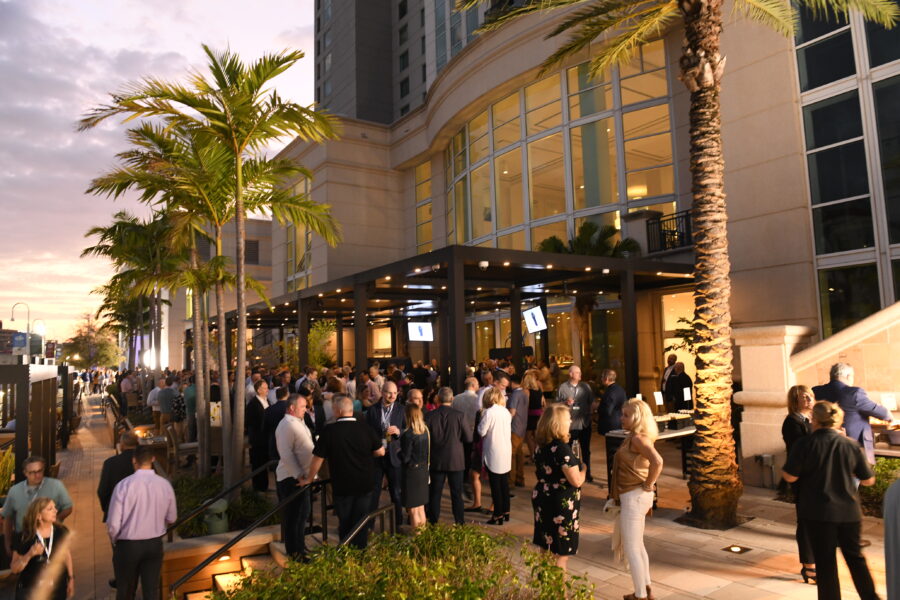 Operators were much more likely to take price increases on new items than legacy menu offerings. Li urged the operators to enhance food appeal to justify the higher prices.
At the IFMA Menu-a-Thon –  in which corporate chefs translated trends into lunch – Lynberg discussed menu and operational trends for 2023 and beyond. She noted that sustainability is rebounding, saying "Operators had to focus on keeping their doors open during the pandemic but sustainability is coming back strong," adding that 21% of consumers will go out of their way to eat at a restaurant with sustainable practices.

Other trends and corresponding menu items included:
Latin food appears ready to pull ahead, in the form of Latin Pizza, and Barbacoa Steak Tacos
Flavors of Asia abound, such as Plant-Based Chimichurri Black Sesame Balls with Yuzu Ponzu Sauce
Say hello to Generation Alpha: Chimichurri Chik'n & Pineapple Power Bowls were on display in Tampa
A final, eye-opening data point revealed at COEX: IFMA research revealed 75% of operators feel that innovation is "key to surviving tough times," whereas 25% believe innovation is "a better focus for times of prosperity."
Editor's note: Ron Tanner has been observing and reporting on the food industry for more than four decades, including 33 years with the Specialty Food Association and 10 years with Progressive Grocer Magazine.
---
The Food Institute Podcast
Click the play button above to listen to the episode.
How did a small sub shop from Point Pleasant, New Jersey, grow into a 2,400-store operation across 50 states? Jersey Mike's Franchise Systems Inc. senior vice president Caroline Jones shares the company's evolution after deciding to franchise the concept in 1987. Additionally, Jones shares stories of growing up in the business, and how the company's philanthropic efforts help to endear franchise locations to each community they serve.