MINNEAPOLIS – As he gazed out at the sizable gathering at the University of Minnesota on Wednesday, Pete Pearson didn't mince words.
Pearson, senior director of food waste at the World Wildlife Fund, asked the crowd "How do we not only address [the food waste] issue, but how do we accelerate it? Because, if we don't accelerate the progress we're making, then things look pretty dire."
As this week's 2022 Food Waste Solutions Summit kicked off in earnest, many sobering statistics were noted by panelists, such as: $408 billion is spent each year on food that's never eaten and, all told, 35% of all food goes uneaten annually.
"The food system accounts for a third of global greenhouse gas emissions; food waste alone accounts for about 10 percent," Steven Finn, vice president of sustainability and public affairs with Leanpath, told The Food Institute. "So, there are all kinds of powerful stats to bring into play and get consumers awakened and energized about the need to do something about food waste."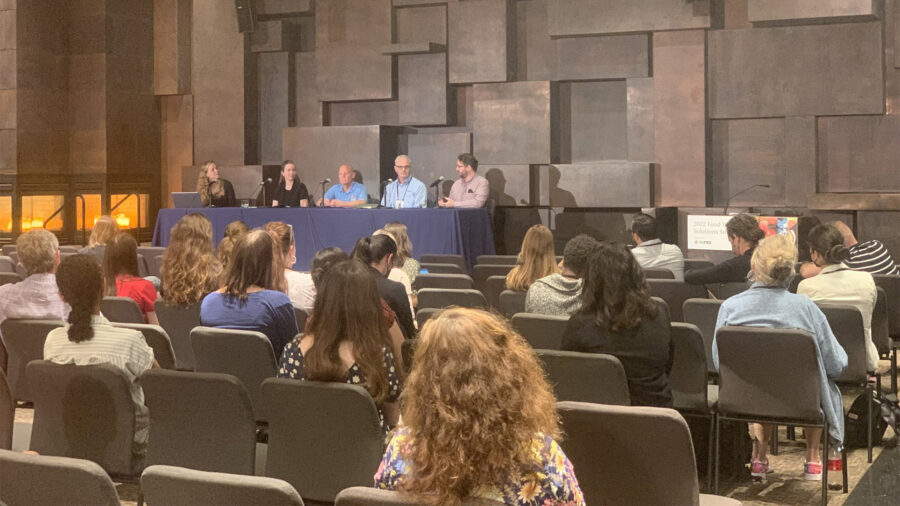 NOTABLE PROGRESS
Despite the dire statistics, the food industry is making strides in the fight against food waste. For example, Dana Gunders, executive director of ReFED, said during a presentation that "in the past three years, we've gone from just over half a billion being invested in food waste solutions to $2 billion – the highest ever – in 2021."
Also, some of the largest foodservice providers are making commitments to cut food waste in half by 2030 across the globe, Finn noted.

A FEW SOLUTIONS
"We think about America as a land of abundance – and we want everything to be super easy," said Carolyn Hoskinson, an executive with the U.S. Environmental Protection Agency. "And all of those things are culturally challenging if we're trying to change people's behavior to valuing food and not wasting it."
Hoskinson feels American society and the food industry need to "get to a mindset of circularity."
In general, the food summit's panelists noted that, if companies like food manufacturers hope to reach the widespread goal of halving wasted food by 2030, they need to start focusing on using all of a product. For example, panelist Dr. Dave Love of Johns Hopkins University noted that seafood companies can use grade-C salmon for salmon burgers. In a similar vein, the World Wildlife Fund's representatives suggested that farmers should increase efforts to sell still-edible produce, like slightly misshapen heads of cabbage.

Dr. Richard Swannell, international director with climate-action organization WRAP, feels his organization came up with a valuable food waste solution when its research revealed that "best-for-you" (i.e. best-by) labels tend to encourage consumers to throw away food before absolutely necessary; as a result, WRAP convinced retailer Tesco to simply sell produce loose, without any such labeling.
URGENCY STRESSED
Such initiatives are only baby steps, but they are a start.
"Food waste reduction is more salient now than it has ever been," Swannell said. "Between February and March of this year, food prices went up by 6% in one month; we're faced with a cost-of-living crisis around the world. … With the food crisis we've got, we need to reduce food loss."
"It's past time to take action," said ReFED executive Vanessa Mukhebi.