WAYZATA, Minnesota – Crisp & Green isn't the first fast-casual restaurant to focus on salads. Yet, founder Steele Smiley promises an unrivaled focus on freshness and healthiness.
He feels competitors "have left this amazing runway open for new concepts to come in and build. 'Healthy' means that food actually comes from a farm, it comes raw," he said, in a recent interview with The Food Institute. "We receive our food in raw form. We make it and prepare it back of house, just like a full-service restaurant."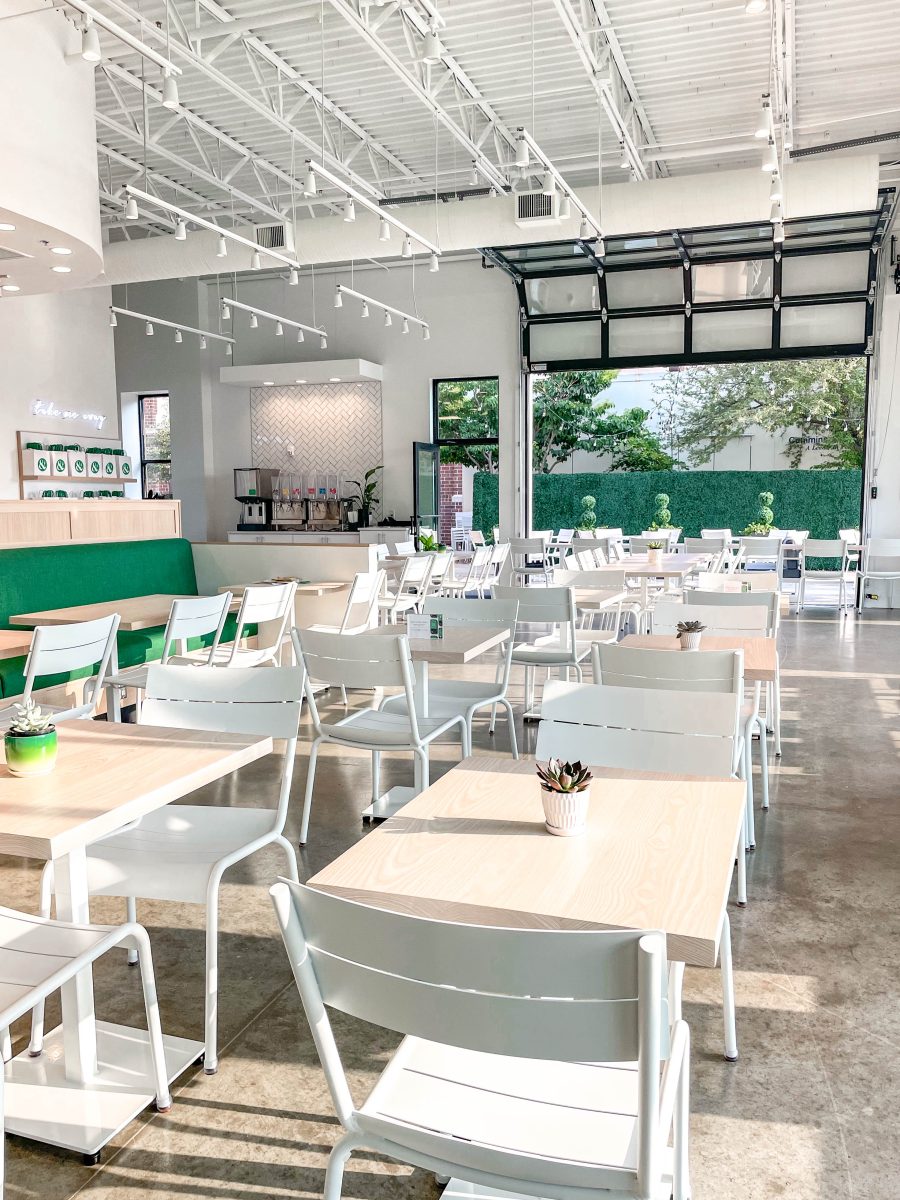 Smiley has lofty goals for Crisp & Green, which was founded in 2016 and currently has 195 stores built or in development in 19 states. The chain recently announced an expansion of 10 additional locations in Minnesota and will announce its first Florida location within days, according to a company spokesperson.
Smiley said roughly one-third of his stores in development will feature a drive-thru, and that 70% of the chain's orders are digital. The CEO, who spent 15 years previously leading a fitness chain, suggested Crisp & Green is positioned for success because of its mission to help customers improve their overall health.
The chain's menu primarily consists of salads (like the 610-calorie, $12.55 Chicken Caesar), grain bowls (like the 605-calorie, $13.25 Seoul Bowl), and $7.95 smoothies (like the Mother of Dragon Fruit).
"I realized there was such a need," Smiley said of healthier-for-you food. "Before restaurants like Crisp & Green, you're going to the local grocery store and you're going to the grab-and-go section and you're trying to make your own salad. It was very difficult to eat healthy quickly.
"People need and desire to eat healthy, they just don't have access to it. So, my job is to make that a lot easier."

DIFFERENTIATING FACTORS
Crisp & Green hosts periodic, complementary fitness events. Smiley said hundreds of guests have taken part in the chain's free yoga, boxing, and meditation classes. The chain also promotes an afternoon running club.
"Healthy eating and working out have always gone together," he said. "When you feel healthy you eat healthy."
Smiley also feels Crisp & Green stands out from the crowd due to its setup. He considers the back of the restaurant full-service.
"Our concept," he said, "is like a fine-dining restaurant. But then, [with] a front end that makes it fast for the guests. So, it's a pretty unique combo."
On a recent spring afternoon at Crisp & Green's Wayzata, Minnesota, location, takeout orders ceaselessly moved off shelves near the register. The restaurant was busy as the lunch hour faded into mid-afternoon.
The chain is currently seeing $2.5 million average unit volumes, according to Restaurant Business (April 15), and Smiley said he's paying employees more than $15 an hour.
"You've got to build a brand and start with an idea of treating your employees as your number one asset. Because if they're unhappy it's going to affect your entire business," he told The Food Institute.

THE CHAIN'S OUTLOOK
Despite apparent demand, Smiley's growth plans are no doubt aggressive. The CEO said he expects to open a new restaurant each week in the next year – an undeniably bold strategy with the COVID-19 pandemic still lingering and a possible recession looming.
"You know, people think the restaurant business is competitive, but it's nothing compared to the fitness business," Smiley said. "As we sit here today, there are tens of thousands of gyms across the country – that's competitive.
"So, you gain confidence by what you've done in the past," he added. "And, you earn your confidence going forward by your customer testimony, and your ability to build stores where there's a line out the door."