On the heels of the pandemic, more consumers across the globe are gravitating towards nutritious diets and immunity boosting products to bolster healthier lifestyles.
A recent report based on Euromonitor International's Voice of the Consumer: Health and Nutrition Survey unpacks trends across the immunity landscape and explores best practices for companies looking to make an impact with related products.
Pursuing Holistic Health
Healthy living remains a priority for global consumers and the definition of "being healthy" continues to evolve.
In the survey, 64% of global respondents ranked mental well-being as the top definition of "healthy." Other leading definitions include feeling "good" (59%) and emotional well-being (55%).
A nearly parallel 63% defined "healthy" as having a healthy immune system, although behaviors that consumers perceive as most impactful vary by region.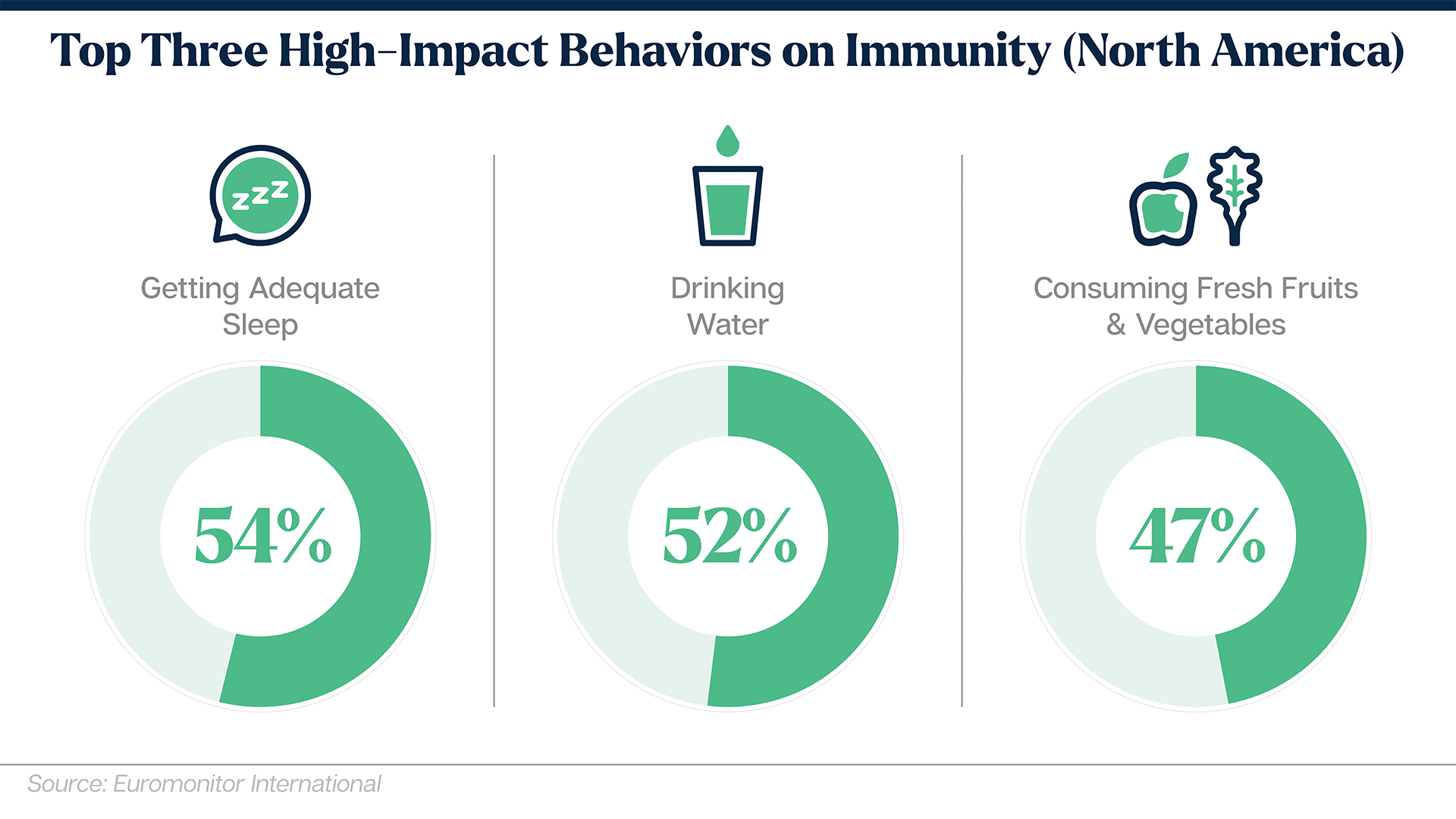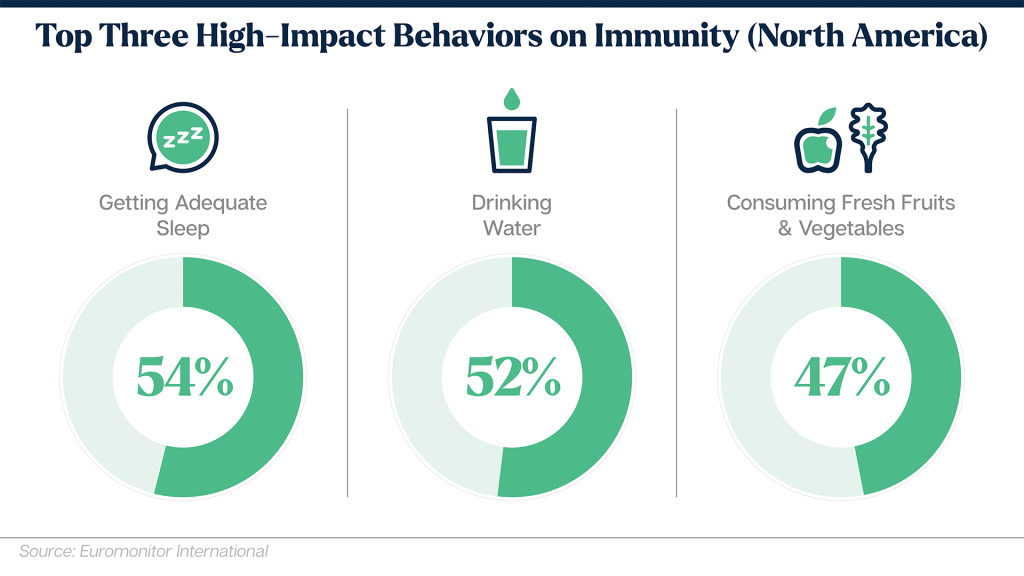 As consumers continue to prioritize mental health, brands and companies should benefit from aligning their products and services accordingly.
Furthermore, products that help improve sleep should resonate well with consumers and natural alternatives are likely to be more popular than prescription or pharmaceutical sleep-aids.
---

---
Prioritizing Diet & Nutrition
More consumers are turning to healthy balanced diets to maintain and prevent future illnesses. Additionally, 50% of global respondents said they get their vitamins and nutrients from food rather than taking supplements.
Consumers shift towards eating food for health can be seen through dieting trends across the globe. The top three diets — high-protein, flexitarian / mostly plant-based and raw foods — correlate with building and supporting the immune system.
However, 65% of global respondents said they are still trying to improve their eating habits. Globally, the top barriers to eating healthy are:
Price (38%)
Not enough time to cook (27%)
Convenience of unhealthy food (27%)
Other members of household do not eat healthy (22%)
Cannot cook well (20%)

Incorporating Vitamins & Supplements 
Though many consumers aspire to maintain a healthy lifestyle through holistic, time-tested methods, vitamins and supplements remain a much more convenient way of boosting immunity.
56% of global respondents believe that vitamins and supplements are an important part of overall health and nutrition. Furthermore, 42% take them to treat virus symptoms and to boost their immune system.
Globally, the most popular vitamins and supplements are:
Vitamin C
Multivitamin
Turmeric
Vitamin D
Probiotics
Best Practices
In addition to prioritizing convenience and price, the Euromonitor report suggests that companies and brands keep the following strategies in mind to stay resilient in the year ahead:
Maintain focus on natural and organic: Not only when it comes to ingredients. Steer clear from overly processed and scientifically engineered products.
Push past traditional industry boundaries: Categories are blurring as consumers seek products that fit into their overall lifestyle choices. Maintain an awareness of these shifts and remain vigilant on the latest trends and innovations.