Joanna Lepore feels consumers these days are experiencing a "massive moment of introspection."
The coronavirus pandemic, she explained, has made most people pause, examine what they want out of life, and search for moments of joy. And that has made Lepore's job as the global foresight lead at Mars Wrigley quite interesting of late, as she observes a significant shift toward what she calls "conscious consumerism."
"People [are] really thinking about their choices," Lepore said during a recent episode of The Food Institute Podcast. "People are really thinking about self-care."
In that pursuit of finding more joy amid daily life – while often bunkered down at home amid COVID-19 concerns – many consumers are seeking moments of indulgence from candy like chocolate.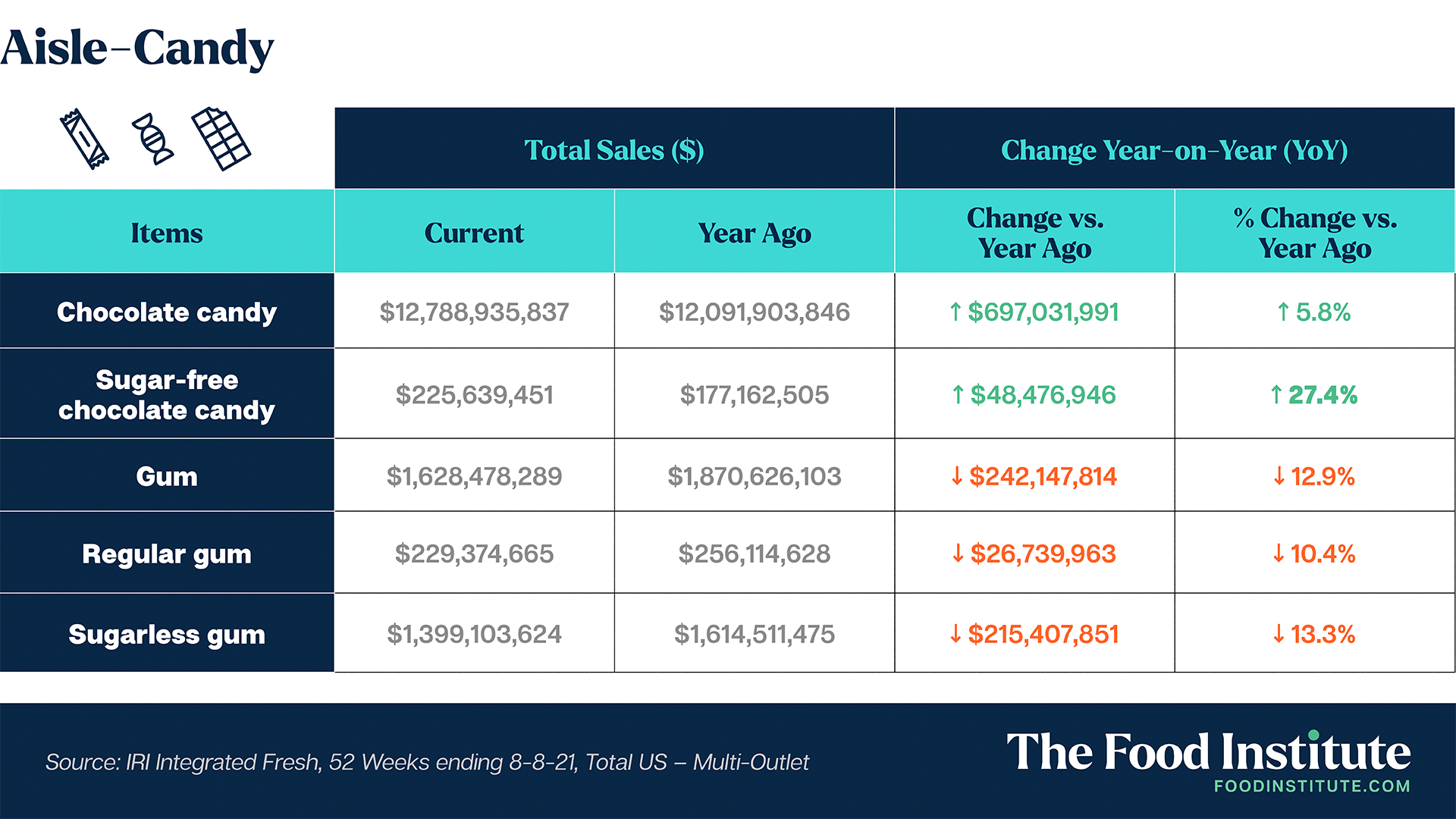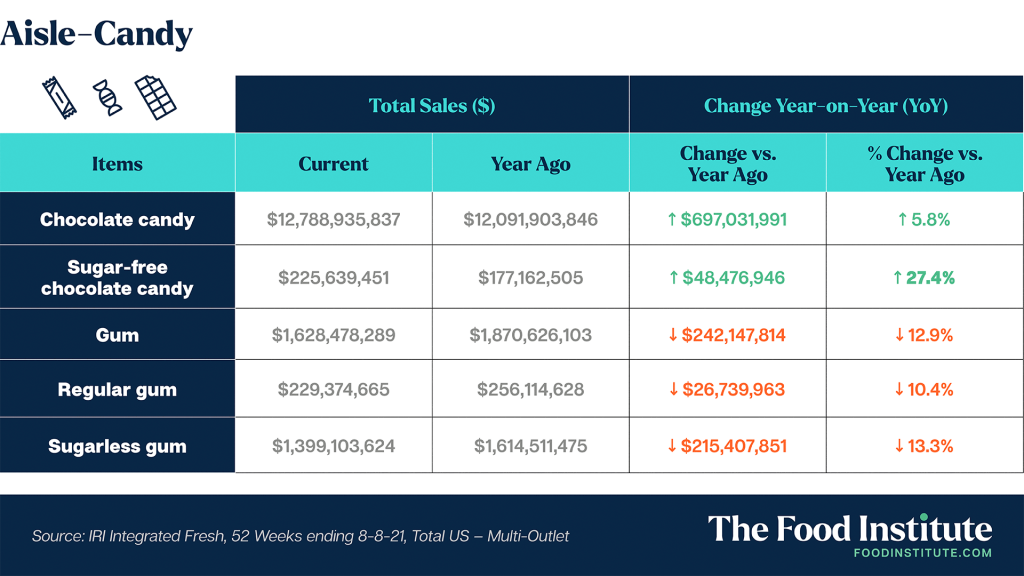 According to IRI data analyzed by The Food Institute, in the 52-week period ending August 8, chocolate candy dollar sales in the U.S. were up 5.8%, reaching nearly $12.8 billion. Sugar-free chocolate fared especially well over that 12-month span, spiking 27.4%, to roughly $225.64 million.
Lepore said Mars Wrigley is aiming to create snacks that help modern consumers that are interested in portion control and consuming a "responsible level of calories and sugar."
"We're thinking about chocolate as what role it plays in activating brand values, or giving back to sort of bigger planetary causes," she said, "but also thinking about it as being primarily this emotional, social connector."
While Lepore said that gum can also serve as a stress reliever for consumers, that category's sales figures have been far worse during the coronavirus era. In fact, IRI data shows that, in the 12-month period ending August 8, overall gum sales were down 12.9%, to slightly less than $1.63 billion. Sugar-free gum was down 13.3%, to approximately $1.4 billion.
To an extent, the decrease in gum sales makes sense, considering most people have been socializing less during the pandemic.
"Chewing gum and mints," Lepore said, "primarily serve more of a functional need inside more of those social settings."
"Broadly, we're trying to sort of rethink the definitions of a product format, and really think about what role it plays in people's lives."

Lepore said Mars Wrigley is now working under the assumption that the overall pandemic economic recovery period will be a matter of years, rather than months.
"We've sort of identified that we'll go through what we're calling a resilient recovery, where we're starting to sort of not only rebuild our economy but also social norms," she said.
"It's really an interesting time for an insights person to be in the industry, but also as a marketer, because it offers us so many opportunities to think about."