Remaining Unprofitable
The global market for third-party delivery companies swelled to $150 billion as of September 2021, tripling since 2017, according to research from McKinsey & Company. While restrictions related to the COVID-19 pandemic helped drive sales, a variety of challenges are facing the sector as the world reopens.
McKinsey noted the structure of the industry remains in a state of evolution, with changing consumer habits and potential regulatory constraints representing major headwinds. There's also another major issue that McKinsey stressed: "Delivery platforms, with few exceptions, have remained unprofitable."
Northcoast Research Equity Research Analyst Jim Sanderson argues that while these companies haven't been profitable, it was partly by design. The companies have been taking profits and re-investing them into the company via acquisitions and distributing shares as a non-cash expenditure.
"They're starting to report positive adjusted EBITDA, you know they have a lot of control in what they choose to invest in. You can also argue that they're investing in discounts or promotions to try to lure new consumers to trial the service," he said in an interview with The Food Institute.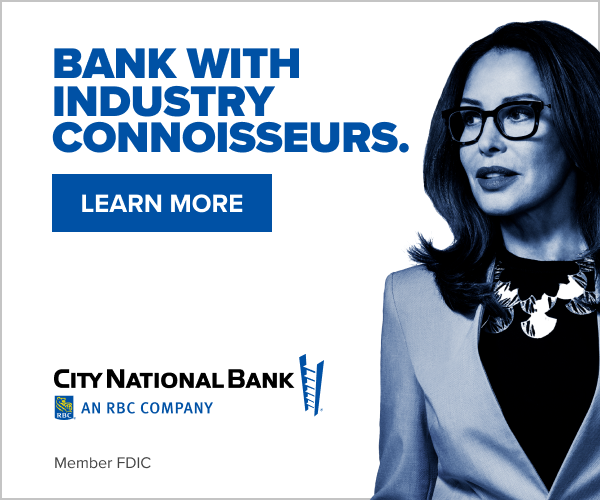 Developing Internal Virtual/Ghost Kitchens
Some third-party delivery aggregators are starting to open their own foodservice concepts. Grubhub recently announced plans to partner with MasterChef to develop MasterChef Table, a concept that restaurants on the platform will be able to license and operate. Meanwhile, rival DoorDash plans to open a delivery-centric food hall concept in Brooklyn known as DoorDash Kitchens Brooklyn.
Sanderson said the companies were still in an "experimentation phase" regarding foodservice operations, but this wasn't their first foray into developing their own foodservice concepts. He also pointed to GoPuff, which recently signed a 90-day trial deal to deliver BurgerFi burgers outside of the company's typical hours.
"I think the answer to that is they're probably realizing that it's hard to run a restaurant all by yourself and make it work profitably. Virtual brands that are affiliated with a brick-and-mortar store have done well because for a restaurant, it's all incremental," he said, pointing to delivery brands like Brinker International's It's Just Wings concept as successful entrants into this market.
"It's going to be a mix, but I suspect at the end of the day there's going to be an opportunity to partner with restaurants to leverage that brick and mortar rather than just try to rebuild the wheel on your own and I think that's what bears watching."
Future Prospects for Third-Party Delivery
When asked about the prospects for the future, Sanderson said a major opportunity for third-party delivery aggregators would be partnering with a brick-and-mortar store. Walmart, which has bolstered its e-commerce and delivery services to better compete with Amazon, could be a potential suitor for these companies.
"Walmart is clearly deeply engaged and last mile is a way to facilitate and extend themselves into e-commerce and to compete head on with Amazon because they have struggled to compete with Amazon. What an extraordinary opportunity if Walmart just shakes their head and says, 'Look, we'll just buy [a third-party delivery company] and now we'll have a dedicated delivery firm that can deliver anything you could possibly imagine, as well as your dinner."
However, Sanderson didn't see much opportunity for these third-party aggregators developing personal shoppers like Instacart or Shipt. Instead, he argued they would focus on the convenience angle for consumers.
"We did some price checks last fall and we compared the price of identical CPG items that you can purchase for delivery through GoPuff, Walmart online, and then DoorDash in the identical trade area…GoPuff was hardly different in pricing from DoorDash but both marked up products by a significant amount. It was about 30 to 40% higher to purchase the same item online and so the reason I raised that is they're really pricing and positioning themselves for the quick turn. Who's going to pay a premium like that for a few items of gross convenience? We all do it. We've done it for years," he said.

Pricing Problems for Independent Restaurants
On a recent edition of FI Live (Beta), Jon Sewall of Go LoCo noted that these companies often operate as quasi-monopolies in specific markets, and that a 30% charge on an order for a business that typically has a margin lower than that can be tough to absorb.
"When you've got average margins of 3% to 5%, you can't take a 30% commission, 30-plus-percent, on a food order," he said. "We had a bit of a crisis in Iowa City when Grubhub got a monopoly there, and did this… and there were a lot of restaurants who were stressed even more than what happened to them during the pandemic."
Sewall's delivery businesses, founded on co-op models, link restaurant owners together to share in costs for delivery and ordering systems. He said depending on market, the costs for delivery could be as a low as 5% to 15%, providing a lifeline for independent restaurants in smaller markets.
Sanderson expected this dynamic to ease as pandemic restrictions were lifted and consumer behavior returned to normal, arguing that delivery was typically an incremental part of a restaurant's business. During COVID-19, this was no longer the case.
"It's clear restaurants in general don't like paying the exorbitant delivery commissions because it compresses their profit margin and during COVID, when they lost a segment of their sales from dying in traffic, it was painful and bordering on destructive. They just didn't have a lot of free cash flow and trying to get an incremental order from a delivery wasn't incremental anymore. It was their core business, and it wasn't supposed to be that way."