The summer blockbuster season is here, and that means big explosions, big promotions, and over-the-top snacks and snacking opportunities.
It's the 30th anniversary of Jurassic Park, and like the sequels, games, books, toys, and more that a good blockbuster spawns, the classic movie snacking fare — popcorn, candy, maybe some s'mores in the backyard afterward — also continues to evolve. CPG companies, you might say, find a way, sparing no expense in pursuit of the next great snack to blow their hungry audiences away.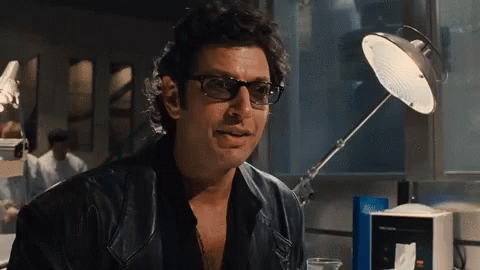 Much has changed since 1993. The snacking world has absolutely exploded with infusions,  mash-ups, bold flavors and textures, global influences, along with the usual corporate takeovers, buybacks, and shutdowns, all in pursuit of profitable noshing. Nothing, however, has perhaps swept the snacking world by storm in recent years – especially post-pandemic – as the better-for-you zeitgeist. As alcohol experienced the seltzer and now CBD/THC trend and the no/low movement continues to grow, better-for-you snacking options have reached every aisle, freezer, and endcap of retail and grocery.
A banner at the recent Sweets & Snacks Expo said it all: INTENSE indulgence; MINDFUL indulgence; HEALTHY indulgence.
As families gear up for movie night across the country and CPG companies figure out how to get their snacks off the shelves and into the hands of consumers before the previews even start, what constitutes a typical movie night snack, for many, is going the way of the dinosaurs.
Here are three companies in the better-for-you snack space on the cutting edge of intense, mindful, and healthy snacking. Per Statista, the better-for-you snacking market is expected to reach almost $100 billion by the end of 2023 and grow at a CAGR of 6.6% until 2030 to an estimated $152.5 billion. 
As Sam Jackson said before throwing the power, "Hold onto your butts."
The Heirloom, Small-Batch Popcorn Bowl
Jolly Time. Redenbacher. Pop Secret. For many, these are the big three – maybe the only three – microwave and popular popcorn brands out for movie night. That's just fine with Black Jewell.
"We fit really well into the trend of better-for-you and simple, clean snacking," said Annie Johnson, vice president of sales and marketing at Black Jewell, to The Food Institute. 
"We're a small family-owned and operated company, and everything we sell is grown on family farms and produced in small batches. We grow our corn with local farmers who we personally know, which we see as a huge benefit."
Black Jewell's boxes are rife with eco-friendly stamps and labels. A yellow butterfly drifts near the main popcorn image ("Supporting Pollinators") while near the bottom are more familiar claims for eco-conscious consumers: Gluten-Free. Non-GMO. 100% Whole-Grain Verified. And one more that Americans should expect to see in all aisles over the coming years: Chemical-Free, or no PFOA or PFAS forever chemicals in the popcorn bags themselves.
Despite relatively contemporary commitments, Black Jewell is a 60-year-old brand whose primary product is much older. Popcorn is a staple of American snacking, begging the question for disruptors in the space and less known brands, how do you stay relevant? 
"We're always trying to innovate in product lines and flavors while still remaining true to our original core product, a unique heirloom black popcorn that people have loved for over 60 years," Johnson said. "A few years ago, we released our ready-to-eat line using that same unique black popcorn."
Like many snacking and CPG brands, Black Jewell experienced a small sales surge through the pandemic and into today's better-for-you movement. Recent insights from 84.51 before the Sweets and Snacks Expo reveal Americans are snacking more than ever, often more than three times per day. Snackers are grabbing chips, cheese, crackers, popcorn, and fruit between meals and in the afternoon. They're reaching for yogurt, granola bars, and protein bars as meal replacements. Sixty-two percent snack to fulfill a craving and 42% claim to snack to accompany an activity like reading or watching TV (or re-runs of Jurassic Park). And the most important factors for consumers when snacking are:
Taste/flavor 72%

Fulfills a craving 62%

Curbs the appetite 48%

Convenience 44%
And 58% of households with children keep popcorn on hand.
"We definitely noticed an uptick in sales during the pandemic," Johnson said. "People were staying home more, and that led to more casual snacking. Microwave and kernel popcorns are easier to make at home than at work, so this opened up an opportunity for people to eat those during the day when they might not have otherwise." 
Johnson said the crowded CPG space certainly presents a formidable challenge for Black Jewell but that the ready-to-eat segment is the biggest opportunity in the popcorn space right now. 
"So many people are  choosing popcorn due to the increased convenience," she added. "We've also been looking at different ways to use our popcorn; we've experimented with cornmeal and flour. Working with our other family business, 15 STARS, we are also distilling a bourbon out of the black corn that will be available in a couple of years."
Though only time will tell if we'll get a bourbon/popcorn crossover, the relatively generous food medium of popcorn means more flavors, more fusions, and more fun. 
"Our black popcorn has a richer popcorn flavor than other yellow and white popcorn, so we generally try to offer flavors that enhance the natural flavor of the corn," she added. "That was our original product, a really special black heirloom popcorn. We still sell that today as Original Black. It's amazing how different the different varieties of kernels can be."
The Grass-Fed, Zero-Sugar Jerky Option
"We think the changing consumer dynamic is a more affluent, better-for-you-seeking consumer shopping for their families at school," said Andrew Thomas, vice president of marketing at Country Archer Provisions, a meat snacks manufacturer that has been in business since 2011.  
"We can capture the hearts and minds of that consumer," he added, "and we want to speak in simple, relevant terms to the contemporary consumer. We want to become ubiquitous with better-for-you and premium, elevated experiences."
As reported in this space, meat snacks are a prime category in the better-for-you segment. Higher in protein and easier to package, store, and carry than almost every other CPG snacking option, jerky and beef sticks have long been associated with the open road and the hunting shack, emblematic of some version of American manifest destiny not really shared by most other snacking competitors. 
That's partially where (and why) Country Archer hopes to differentiate itself. "Flavor and experience are important for us because we don't want to hammer the same nodes others have hammered for decades," Thomas said, "because there are a million options for protein in the grocery store."
Thomas said that meat snacks are not often seen as a high-growth category, though there's been a "dynamic shift" in the types of brands and consumer demographics in the past few years. "The category has its well-established stalwarts, which makes it difficult for disruptive brands to come in and win," he added. 
Yet as the better-for-you wave continues in CPG, the better-for-you consumer is becoming more visible, identifiable, and (most importantly) marketable. 
"People are constantly seeking out high-protein items and the desire for real ingredients," Thomas said. "It's nothing new, but a growing number of people are seeking out more non-processed foods and snacks. We actually believe the stick segment may be rediscovered by people looking for better-for-you snacks. It's more portable, it's easier to eat. Most jerky bags are now at least $7-$8, and as inflation hits the category, and people aren't so much tapping out of meat snacks, they're simply buying fewer bags of jerky or switching to sticks."
Like Black Jewell, Country Archer has been around a long time. Its commitment to grass-fed beef is embedded in its message and culture – that's always been the plan. Thomas said that the brand's contemporary owners, CEO Eugene and his aunt Susan discovered a roadside jerky stand and were blown away by the product. When they learned the jerky was grass-fed – "and not only better from an animal welfare perspective but from an environmental one as well, with a more nutrient-dense foundation" – they were sold. Or rather, they bought the recipe and rights to produce the same product at scale. Prior to the purchase of the business, Country Archer was a white-label private brand sold at roadside stands.
"It's a different company now," Thomas said. "We want to continue to position ourselves as a meat snacking platform. In addition to stressing grass-fed, we want to talk to the moms buying snacks for their families, so grass-fed has been almost the tip of the spear to discuss better-for-you. And not only grass-fed beef but for our all-natural turkey and all-natural pork products, too."
One of the latest innovations Country Archer has contributed to better-for-you snacking and the CPG market is its zero-sugar, classic grass-fed jerky. 
"It's in the front end of Target, and in December 2022, that item outperformed our next best-selling item three-to-one," Thomas said. "Zero-sugar was gangbusters; it continues to do well as the larger SKU in the center of the store has started to grow. We're tremendously proud of that – our normal jerky is already lower sugar per serving than most of the competition. To launch zero-sugar that delivers the same taste and texture is a massive differentiating element."
Despite often being relegated to the candy aisle – where curious consumers may not think to look for meat snacks – the increasing market share of Country Archer means its products can also be found at endcaps in major retailers and near the checkout counter – which is exactly where I found the zero-sugar option at a local Target. 
"Zero-sugar jerky – huh," mused the teller. 
"Welcome to the future," I said.
The Plant-Based Caffeine Hybrid
Every good snack needs something to wash it down with, and that's where Marquis comes in.
"Getting caffeine with benefits for less than $3 is a scalable value proposition," said Christopher Lai, Marquis co-founder and CEO, to The Food Institute. 
"There are definitely more expensive products out there that do less for you. Anyone who drinks caffeine, which is 90% of American adults, is the ideal Marquis drinker."
Any liquor store, C-store, grocer, or retailer all tell the same story when you reach the beverage aisle: we've reached peak beverage. Differentiation is nigh impossible – especially for brands not owned by Gatorade, PepsiCo, Coca-Cola, Anheuser-Busch InBev, or Red Bull – so cutting through the noise really takes serious flavor, health benefits, and on-trend chops. Marquis brands itself as a "clean caffeine revolution," offering 0 grams of sugar; 0 calories; 0 carbs; vitamins B3, B5, B6, and B12; and immune support from Vitamin C and antioxidants; and a slightly reduced punch of caffeine – 100 mg, less than most coffee chain offerings and Red Bull – with none of the high-sugar side effects. 
Marquis brings a tri-blend of plant-based caffeine (yerba mate, green coffee, and green tea) to the better-for-you beverage and snacking market, offering a product somewhere between a coffee and a tea, out there at the liminal edge of functional, feel-good beverages.
"Our formula is one-of-a-kind and our branding is true to our culture," Lai continued. "Despite being in an overly saturated space, we've carved out our own white space through product differentiation (and superiority), bringing a tri-blend of caffeine to consumers who want to have a balanced caffeine fix any time of the day."
As a brand, Marquis is 10 years old but just rebranded and reformulated in January 2022 to meet the changing needs of the market. 
"There are thousands of "brands" trying to sell you something every day, and when people can connect with Marquis in more intimate ways, they make more educated decisions about how Marquis might be better than other sugary beverages. And then 90% of them end up choosing Marquis," he added.
Like others in this space, the 12-oz. cans of Marquis are peppered with familiar better-for-you seals of approval: USDA Organic. Non-GMO Verified. Certified Vegan and Gluten-Free. It's even KETO-friendly. And though it's only sold in retail in California, Marquis offers a DTC option via subscription and has plans to reach other in-store markets. Marquis also invests 1% of revenue back to the planet to help fight climate change and provides free cans to first responders and healthcare workers. 
"The best form of marketing is word-of-mouth," Lai added. "We methodically choose areas and events that are appropriate for Marquis and then we let the audience run its course. Being selective doesn't reduce our opportunities, it increases our chances for success. Expanding our retail footprint is an ongoing part of growth and you'll be seeing Marquis at a store near you."
The flavors of Marquis also reflect a global palate and places the brand directly on-trend with changing flavor profiles in America: Pineapple Passion. Lychee Peach. Citrus Yuzu.
"Every time we release a new flavor, it takes the lead. Right now, it's Pineapple Passion, but we just released our most luxurious flavor yet, Lemon Lavender, and I guarantee this will quickly become a new favorite.
Marquis is all about empowerment," Lai concludes. "We can empower anybody who needs help being the king or queen of their day. And we empower ourselves to collect worldly flavors and put them in a cool-looking can so you can get the caffeine, vitamins, and antioxidants that you need all in good taste."
As the better-for-you market continues to evolve, who knows which superfood or forgotten staple will next blow the market open? Just don't blink – you might miss what's coming.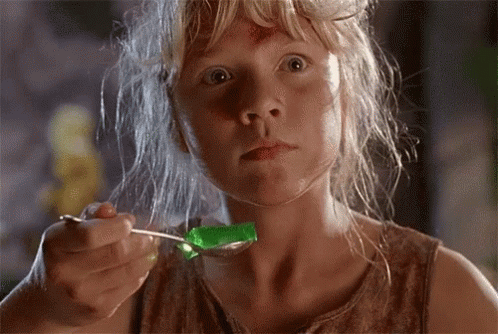 *Main image used under license and courtesy Pictorial Press Ltd / Alamy Stock Photo