As the summer gives way to fall, pumpkin spice, Halloween, and soon enough Thanksgiving and the holidays (!), a whole new slew of influencers repping everything from candy to kitchen products, retail, restaurants, and more is about to hit social media in a nausea-inducing wave. Buckle up—advertising season is about to hit its stride for 2023.
There's no doubt the right voice at the right time can carry a product far beyond its predicted scope and audience. In the right hands, even micro-influencers—those with 10,000 – 100,000 followers—can propel a product into the limelight for its 15 minutes of fame (and robust ROI). Micro-influencers are sometimes more sought after than their macro- and mega-influencer counterparts, because as the number of subscribers goes up, the number of likes and comments can go down, reducing engagement.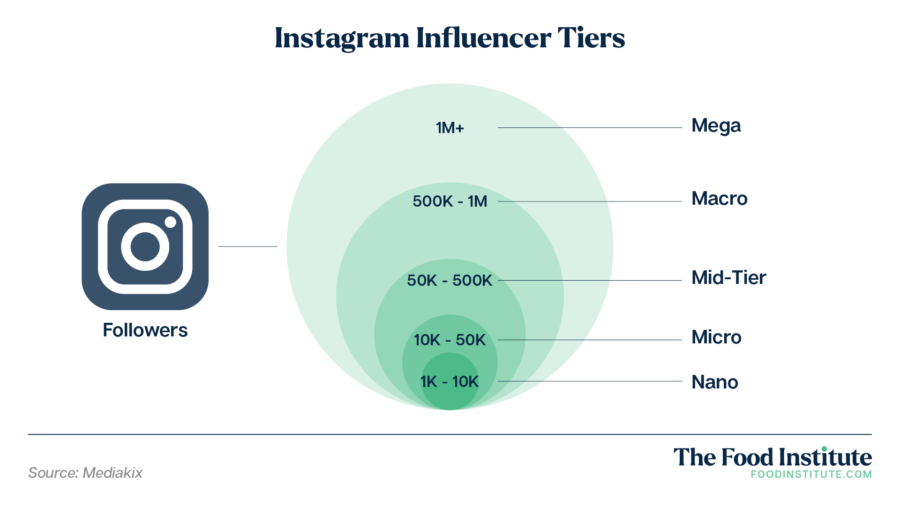 Micro-influencers usually have a 6.6% to 8.8% engagement rate—almost seven times more than the mega-influencer's numbers. They're also much cheaper and often mostly unknown to the social media masses circling a certain brand or product and offer a "first-in" mentality for many consumers.
But how do you identify a legitimate source and opportunity in the quickfire world of social media? As the 2020s has marked the age of the influencer, many businesses, restaurants, and brands have been marred by consumer backlash (a la Bud Lite and Dylan Mulvaney) or flaky influencers whose bankable sway is much less than their outsize media may portray.
According to Social Shepherd, influencer marketing is almost a $22 billion industry. Over 90% of marketers have used influencer marketing for their clients, and raising brand awareness was the top objective for 86% of marketers.
To truly understand the sheer consumer sway influencers wield, consider the following statistics:
Influencer marketing achieves more than tenfold ROI than banner ads
Most businesses make about $5 for every $1 spent on influencer marketing
7% of brands working with influencers run e-commerce stores
Eight out of 10 consumers have purchased a product after seeing it recommended by an influencer
Instagram is the top influencer channel, followed Instagram Stories and TikTok
It's the influencers' world and we're just living in it. Here's how to avoid the next Fyre Festival with your brand.

Be Prudential to get Influential
Working with influencers can begin with a simple DM and can end in disaster when the marketing budget is gone and there's nothing but metaphorical crumbs on the plate and a blase attempt at, well, influencing people. Start with the basics of any business relationship—by putting it in writing.
"We have made sure to draft contracts that clearly define the deliverables and timeline (i.e. 1 static post & 2 stories tagging the client in exchange for $150 dining credit, posted within 14 days of visit; analytics should be sent within 24 hours of posting)," said Lisa Sass, senior account executive at Serendipit Consulting. "We always ensure they have a signed copy of the contract for their records."
Long before that step, however, influencers need to be vetted and deemed appropriate for a brand's product, service, style, and audience. Sass says she uses vetting software such as Klear to help the agency measure successful influencer marketing campaigns via engagements, likes, metadata, and more.
"We always review their recent posts," she said, "and if we see they feature other restaurants or hotels, it's likely they will be true to their word. If they are reaching out and only post makeup videos or selfies, it's likely we will pass." One additional old-school step is another way of clearing the fog around a would-be influencer's experience with a brand—try to get a hold of the company or brand itself and talk to the team about what they learned before seeing their products go viral—or not—with their brand name attached to them.
According to Influencer Marketing Hub, here are the top eight content trends in 2023:
Larger focus on quality over quantity
Content marketing will be more data-led
AI-powered content marketing will grow
Shoppable content will drive social commerce
Podcasts will continue to gain outside influence
Short-form video will continue its exponential growth
Brands will boost engagement through interactive content
User-generated content (UGC) is key, as seen in #HBDGrimace this summer

When in Doubt, Call for Reinforcements
For restaurateurs or small companies who may not have time or the robust marketing budget to bring vetting in-house, PR/influencer marketing agencies can help do the work for you.
"[Hiring an influencer agency] was the best decision I made, as they have a large pool of influencers who have been carefully selected and worked with by the agency," said Lanise Hearman-Thomas, restaurateur and co-owner of Vegan soul-food restaurant VeganHood, in Harlem, New York.
"Before partnering with an influencer, it is important to establish clear guidelines and expectations," she added. "If you work with a marketing agency, they can assist you with this process. However, if you do not have an agency, take the time to determine what you are comfortable offering and what will be most beneficial for your business. This will ensure that both you and the influencer are on the same page and can work together effectively."
Establishing boundaries is also crucial, especially if you're giving away free meals or products. "By setting limits and respectfully declining requests from certain influencers, we were able to prioritize those who brought value and increased visibility to our establishment," Hearman-Thomas continued.
What's more, legitimate influencers will have a body of work and talk the talk with precision, case studies, ROI data, and more.
"Professional influencers typically contract for their work," said Sarah Schmidt, executive vice president at Interdependence Public Relations. "If you ask an 'influencer' about their work, an easy vet would be to talk about other brands they've represented, what their typical content creation program is, and how many posts a typical client engagement may be for them. If your lunch lurker can't respond to some of these common conversations, it could be a sign they're an amateur.
"In an age of quick content creation and constant connection, anyone can be an influencer."
Lunch lurkers beware—a swift meal with friends is not as easy as it used to be. Because as marketing teams large and small will tell you, there's no such thing as a free lunch.