Let's face it—2020, by most accounts, has been a year the vast majority of us would like to forget. However, many are anticipating better days ahead as one can only hope there will be a vaccine in 2021 to quell the scourge of COVID-19!
One thing to look forward to in 2021 will be an abundance of new trends for the everyday foodie. So, what are some trends for today's consumer?
Whole Foods Market (WF) puts out an insightful list of the Top 10 food trends (including predictions for the flavors, products and ingredients) that can be found on their shelves, while McCormick released its annual Flavor Forecast. Here are some of them: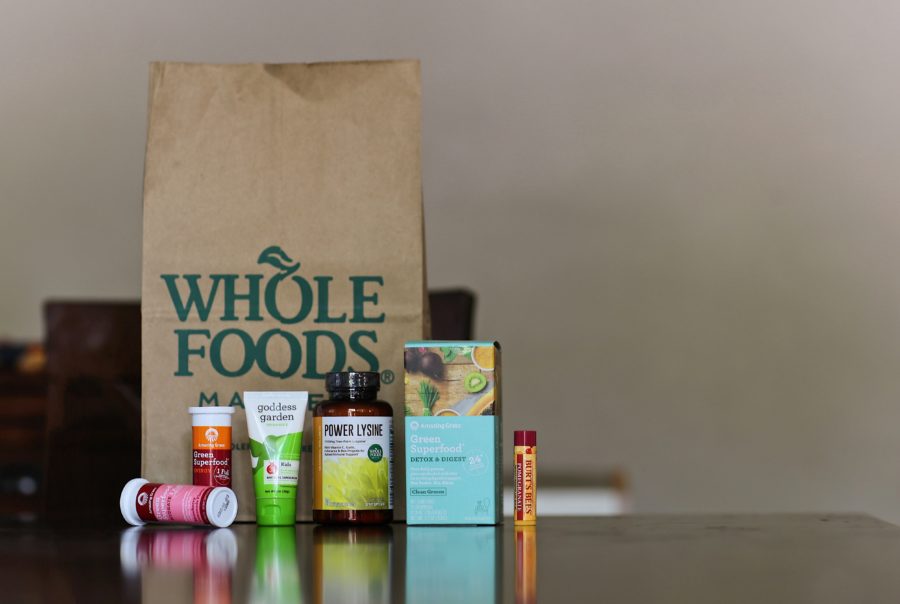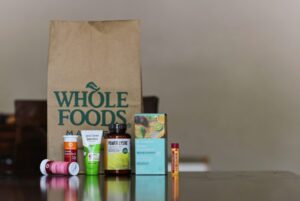 Well-Being Is Served
WF says the lines are blurring between the supplement and grocery aisles, and that trend will accelerate in 2021. This will include superfoods, probiotics, broths and sauerkrauts. Suppliers are incorporating functional ingredients for a calm headspace and to support one's immune system. Products include: Cleveland Kraut: Roasted Garlic, Gnar Gnar; Beekeeper's Naturals B.Powered Superfood Honey; and Om Mushroom Superfood Mighty Mushroom Broth.

Epic Breakfast Every Day
With more people working from home, the most important meal is getting the attention it deserves every day, not just at the end of the week.  Products include: 365 by Whole Foods Market Atlantic Salmon: Hot Smoked, Cold Smoked; Just Egg Folded plant-based "eggs"; and Whole Foods Market Dutch-Style Pancake Bites.
Coffee Beyond the Mug
A cup of Joe is the way to go for millions of Americans and an assortment of coffee-infused food items include: Jameson Cold Brew Irish Whiskey; Marge Granola Georgetown Coffee Nib Muesli; and Blender Bombs Coffee, Almond Butter & Cacao Smoothie Booster
Boozed-Up Booch
WF is toasting alcoholic Hard kombucha as its gluten-free, super bubbly and can be filled with live probiotic cultures. Included under this trend are: Strainge Beast Hard Kombucha: Ginger, Lemon & Hibiscus; Passion Fruit, Hops & Blood Orange; Juneshine Hard Kombucha: Blood Orange Mint, Acai Berry; and BOOCHCRAFT Organic Hard Kombucha: Grapefruit Hibiscus.
The Mighty Chickpea
WF believes it's time to think beyond hummus and falafel for the versatile chickpea, a vegetable rich in fiber and plant-based protein. Trends here include: Biena Vegan Ranch Chickpea Puffs; Peppi's Greek Gourmet GreekFreez frozen dessert made with chickpea aquafaba; and Banza Pizza made with chickpeas: Margherita, Roasted Veggie.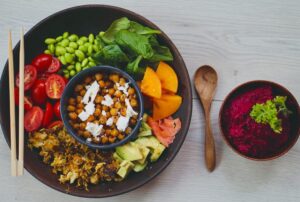 Meanwhile, the McCormick Flavor Forecast which it has provided over the last 20 years, offers a tasty lineup of trends for the consumer. They believe it is all about the intersection of past and present and how that shapes our tastes for tomorrow's favorite flavors.
Categories include:
Sweet & Seasonal Satisfaction
Tastes change as seasons do. Warmer summer months create a craving for flavors. Try Meyer Lemon with Lemon Thyme, Limoncello & Lemon Peel and Ancho Chile Pepper & Hibiscus. Chillier months drive us to comfort foods. Try Smoked Spices and Pumpkin Pie Spice & Coconut Milk that inspire the evolution of these past flavor traditions.
Global Finds
McCormick's Flavor Forecast continues to deliver global flavor to you in the comfort of your own home, as travel is precarious these days. Over the years they've highlighted seasonings, sauces and ingredients that help you get a taste of the world.
From Latin America, specifically Brazil, Bahian seasoning is an on-the-rise blend of oregano, parsley, peppers and cumin that top chefs rave about. And there's Mexican recados, a popular sour orange and annatto-flavored Yucatan spice paste.
Mediterranean cuisine uses Barberries – a small dried fruit that livens up sweet and savory dishes – and baharat seasoning. And then there's dukkah, an addictive spice blend from the North African region.

Spicy Revolution
Chilies can deliver sour, sweet and smoky elements – and sometimes even fruity – providing a canvas for spices and other flavors. Some highlighted are Aji Amarillo– Bright orange, thick-fleshed chile that is ubiquitous in Peruvian cuisine; Guajillo– Mild Mexican dried chile with a smoky, fruity flavor; Tien Tsin– Hot Sichuan chile that is considered very hot; and Chilie de Arbol– Bold Mexican chile with subtle, smoky taste.
Beyond chilies, sauces and seasoning blends pack a punch in McCormick's Heat Plus Tang trend – offering up chamoy sauce in Mexico and sambal in Southeast Asia. And peppercorn delivers a complete sensory experience in Sweet on Pepper.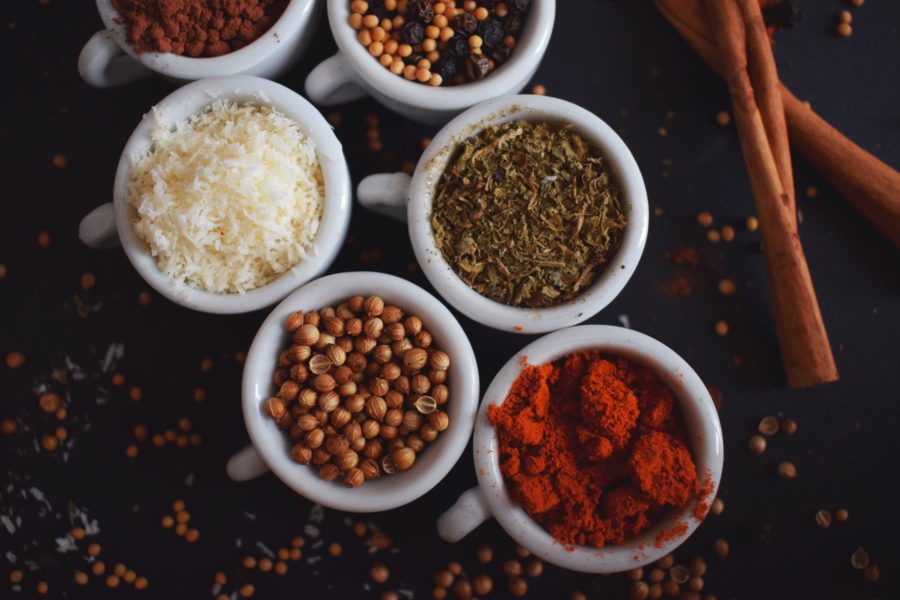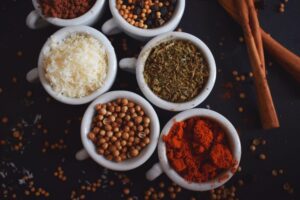 Empowered Eating and Drinking
McCormick's believes the relationship we have with food and drink is now personal, thoughtful and connected to overall health. Enter plant-based foods and flavorful functional ingredients. They think trends like Alternative Pulse Proteins (including cumin and coconut paired with pigeon peas, sage and Albariño wine enhanced cranberry beans, and black beluga lentils), Blends with Benefits (including Matcha's slightly bitter notes; Chia seed when paired with citrus, chile and garlic; Turmeric blended with cocoa, cinnamon and nutmeg; and flaxseed) and Umami Veggies all answer the call for this empowered approach to health and eating.