Marketers are increasingly turning their attention to Generation Alpha – the kids born after Gen Z – not to mention their Millennial parents.
Generation Alpha, typically considered those born beginning in 2010, figures to grow up in a world in which direct-to-consumer brands are abundant, and one where social media is shoppable.
"Children are impacted by their environment, and Generation Alpha has more access to everything than previous generations before it – greater access to information, healthy food options and more opportunities to diversify their nutrition," said Chris Jones, the managing partner of digital marketing strategy firm Markacy, in an interview with The Food Institute.
"Especially in the U.S., we know about and engage with so many more, different cuisines than we did 20-30 years ago. Gen Alpha has the flavors of the world at its fingertips, and that is shaping DTC strategy."
HEALTHIER OPTIONS SOUGHT
Many marketers think Generation Alpha, along with their Millennial parents, are the cohorts that companies need to truly start focusing on, as noted in a report by Vox (Aug. 9). Brands are turning to parents to wean the next generation of consumers.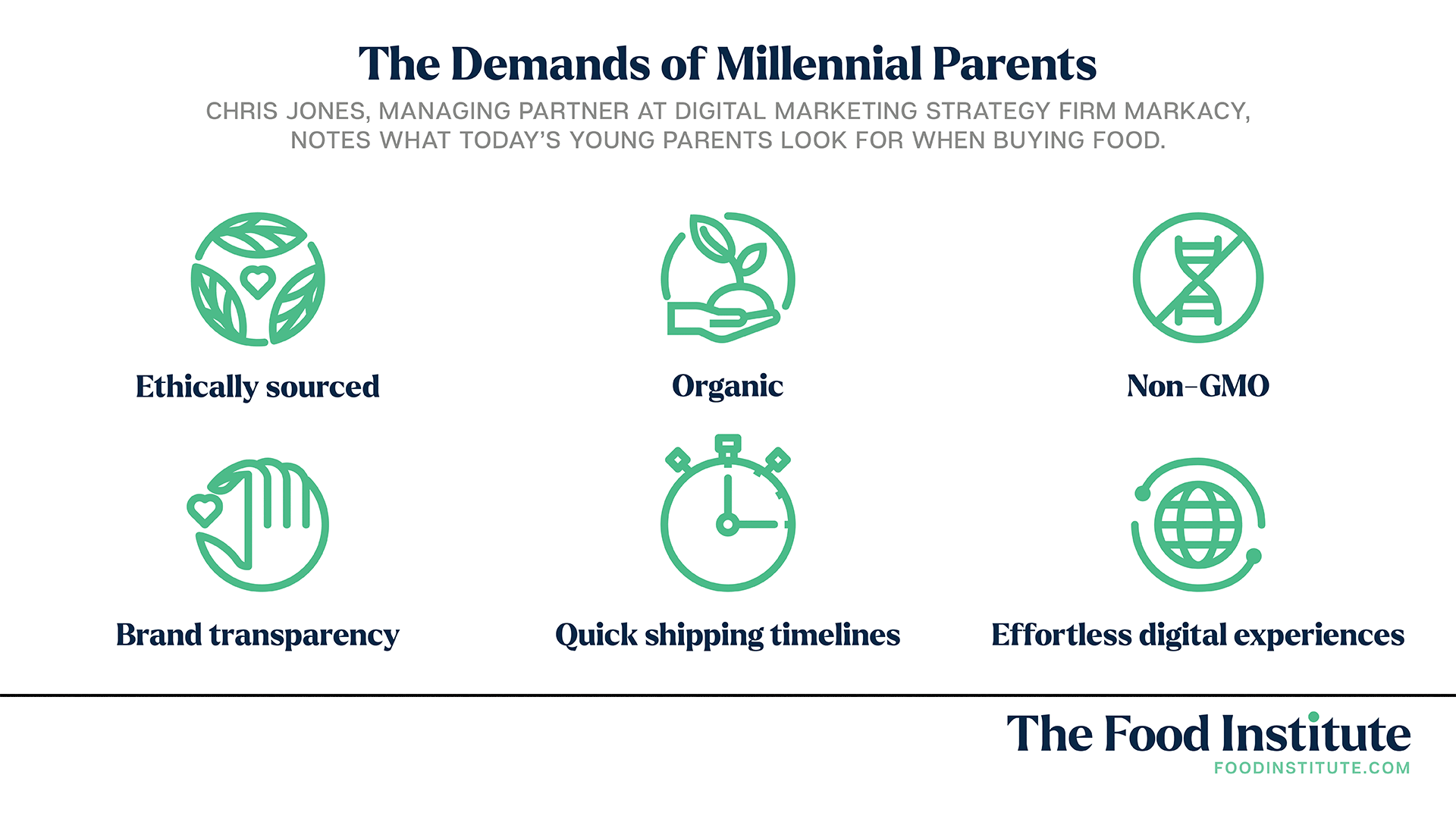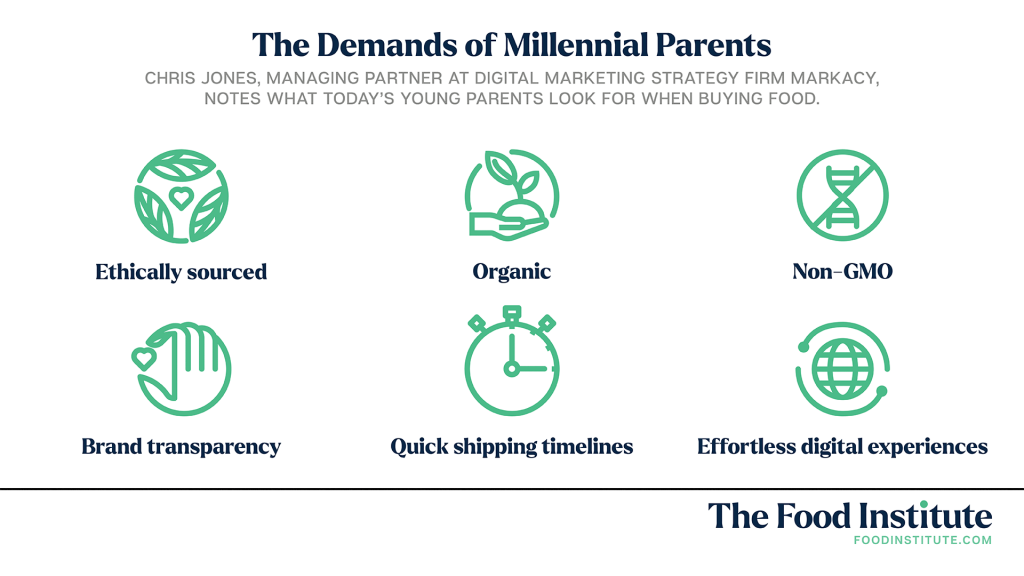 The prevailing stereotype of the Millennial parent is of a health-conscious caretaker, wary of processed foods and unnatural chemicals. Consider: According to Technomic's 2020 U.S. Generational Consumer Trend Report, 51% of Millennial parents strongly agree that healthier kids selections would steer them to restaurants more often, for example.
"Most Millennial parents have higher standards than ever before," Jones said, "and there's an increased demand for food that's ethically sourced, organic, and non-GMO."

THE COVID-INSPIRED SHIFT
The parenting industry – sometimes referred to as the "mom economy" – largely turned to online purchases during the pandemic. As a result, legacy food brands like Gerber are playing catch-up to new, online-only companies like children's meal brand Little Spoon and have altered their packaging and offered organic options, Vox reported. At the same time, kid-focused brands have gone out of their way to inform consumers (especially Millennial parents) that their products are low sugar, low carb, or plant-based, when possible.
"Brick-and-mortar retail is still the top grossing revenue source for most major food brands," Jones noted. "That said, DTC is increasingly a great option for brands because the economics are often very favorable. A DTC model gives brands the ability to differentiate themselves in a unique way and build a relationship with their customer."
The marketing expert said its important that today's brands expand into new channels like Amazon and Walmart Marketplace, as well as invest in their own "dot-com storefront" to reach new consumers.
"DTC success often requires creating a tailored paid media strategy," Jones said, "as well as investing in the foundational roadmap across web, press, creative, and email, and having an engaging, organic social presence."
Millennial parents: What's most important to you when buying food for your kids?

— The Food Institute (@FoodInstitute) September 16, 2021