Main Points:
Successful product launches were the result of the following key factors:
Focus on health and wellness/environment
Strategic marketing (e.g., traditional vs. social media advertising) and finding the right sales channels (e.g., large format stores vs. c-stores)
Deep psychographic understanding of target consumers
---
IRI's New Product Pacesetters 2019 report spotlighted what innovations resonated with consumers before the "new normal."
It displayed that consumers are willing to embrace a range of product types and the most successful new products launched came from both large and small companies, as well as familiar and upstart brands.

(Source: IRI)
Three reasons why the top 10 products succeeded are a focus on health and wellness, strategic marketing tactics, as well as a keen psychographic understanding of consumer behavior.
Better-for-You Products/Environmentally Friendly
In a pre-COVID-19 world, consumers were opting for products perceived as natural and healthy. Due to the success of such products during 2019, many trend predictions for 2020 included food with an emphasis on wellness to dominate.
For example, a report from Fresh Direct predicted carb and dairy substitutes, such as cauliflower and oats, as well as functional foods and low-carb alcoholic drinks would be popular in 2020 as they took off in 2019.
Additionally, FMI's 2019 Retailer Contributions to Health and Wellness report found 84% of stores capitalized on this consumer behavior by offering good-for-you products, 69% having healthy recipes and product sampling, and 64% had better-for-you prepared foods available.
This focus on healthy eating was displayed in IRI's top products. Three of the top 10 and 25 of the top 100 pacesetters offer non-GMO benefits, with products including SlimFast Keto offering low-carb, ketogenic nutrition; Perdue Simply Smart Organics, featuring organic meats and non-GMO ingredients; and Arnold, Brownberry, and Oroweat Sandwich Thins relaunching with premium ingredients and fiber in a low-calorie bread product.
Number two on the pacesetters list was Enfamil NeuroPro formula, which generated more than $230 million in multi-outlet sales. The product features MFGM (milk fat globule membrane), which is found in breast milk and supports cognitive development in brain structure and function. Enfamil NeuroPro taps into a market of parents who value the nutritional support of breast milk but, for any number of reasons, choose formula.
SlimFast Keto, at number 8, catered towards the growing carb-conscious segment. The keto diet grew in popularity in 2019 and is now up 8%, according to a study from Tastewise.
Products perceived as healthier for bodies, as well as the environment, continue to capture consumer interest, even if they carry higher price points. Eight in 10 Millennials agree that when it comes to buying food, quality is important to their purchase decision, according to a survey from YouGov. Sixty-eight percent agree they are willing to spend more for high-quality food products.
Whether this trend will stick in a post-COVID world is questionable. Processed, old-fashioned foods made a comeback and some execs expect the trend to remain even beyond the pandemic. However, health and wellness efforts could also boom in order to stay healthy and build immunity, according to IRI.

(Source: SlimFast)
Strategic Marketing & Optimizing Sales Channels
A large part of products achieving success is brands understanding how to reach their intended audience. Vital Pharma's Bang Energy drinks were number one on IRI's top pacesetters list. Being number one places it above PepsiCo's established G Zero Gatorade drink, which came in at number three.
A clear difference between the Bang Energy and Gatorade brands is marketing. Vital Pharma is known for promoting its drink through social media influencers. The company works with these influencers on sponsored posts on Instagram, TikTok, and Youtube. The brand itself has more than 1.4 million Instagram followers.
When it comes to traditional media, Vital Pharma only spends about $2,200, yet it generated almost $300 million in multi-outlet sales. Instead, the brand spent nearly $8 million on YouTube sponsorships alone, with over 141 sponsored videos, according to a report from Influencer Marketing Hub and NeoReach, reported Business Insider. Bang Energy likely spends more on influencers than Red Bull, Monster, and Rockstar combined.
Bang's social media dominance gives it the upper hand over the aforementioned competitors, as well as Gatorade. In comparison, Gatorade G Zero spent $39.5 million on advertising, according to Kantar Media, representing 26% of multi-outlet sales.
The contrast between marketing spend and rank on IRI's top 10 could display a shift that other companies should take note of. It no longer necessarily matters how much is spent on marketing, particularly in traditional media. Social media has proved a viable way of reaching an audience, especially the younger generation.
It is also important to understand sales channels. One outlet that played a considerable role in top sales was c-stores. Energy drinks, for example, have been found to do well in c-stores—which is where Bang products are concentrated. Convenience consumers have unique needs that are more focused than mass market outlets. While c-stores are smaller outlets, distribution is broad and stores are easily accessible to consumers on-the-go.
With a product like Bang, consumers may be looking for a quick pick-me-up, which is why focusing it in the c-store setting makes sense, while Gatorade is less of an on-the-go product and having it in mass markets can fulfill a number of needs for consumers.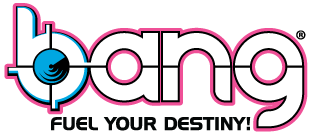 (Source: Bang Energy)
Understanding the Psychographics of Consumers
Getting consumers to buy a product requires a keen understanding of the who, what, when, where, and why of innovation. New products take off when the right product is in the right place for the right consumer.
IRI segmented consumers into six groups: downtrodden, cautious and worried, start-ups, optimistics, savvy shoppers, and carefree. The six groups provide a closer look at the rational behind consumers making purchasing decisions and points directly to how their economic outlook will impact their attitudes towards new products.
For example, since downtrodden customers are struggling with their financial situations, their go-to response is to try and cut back on everything. Their purchases are highly influenced by price, brand, and/or prior experience/trust. On the opposite end, carefree customers' financial situations are in a stable place. They're willing to splurge on premium products and brand preference is a greater driver than price for their buying decisions.
Understanding the different economic mindsets of a targeted consumer group, as well as financial conditions that drive shopping behavior, is important for product innovation decision-making.
It is also key to understand early adopters and late adopters. A powerful consumer group is the "avid early adopters," who have a high propensity to buy new products. Avid early adopters are mostly in their mid-40s, have kids at home, and have moderate income levels, though enough to take risks with their purchases.
Most members of this group are committed to new products across segments. They are likely to try a new product in four of six categories, compared with "new product enthusiasts," who engage in up to three, and "laggards," who try up to two.
Media via traditional avenues works with avid early adopters, as they're likely to notice television and other traditional methods, as well as technology and signage throughout stores. The group is learning about new products in any way they can, gravitating towards to a lot more media than the general population, so targeting them in that way is recommended.
Still, these observations come from a pre-COVID-19 environment and when the world returns to "normal," groups could change along with the need for innovation as consumers adapt to lifestyle changes.