Hy-Vee, the Midwest grocery chain with more than 280 stores across eight states, feels it has "reimagined" the traditional supermarket.
The chain recently opened a nearly 93,000-square-foot store in Grimes, Iowa, that features a few unique amenities. The new location boasts a pub, a food hall, Joe Fresh clothing, The W Nail Bar, and a Johnson Fitness & Wellness showroom.
And try this on for size: the new grocery store also features in-store offerings like DSW shoes.
"This is a very smart move on the part of these stores," said consultant Izzy Kharasch, president of Hospitality Works, in an email to The Food Institute. "If they continue to see a lot of success with the in-store concept, they will give local restaurants a run for their money. Done well, these are concepts that can work."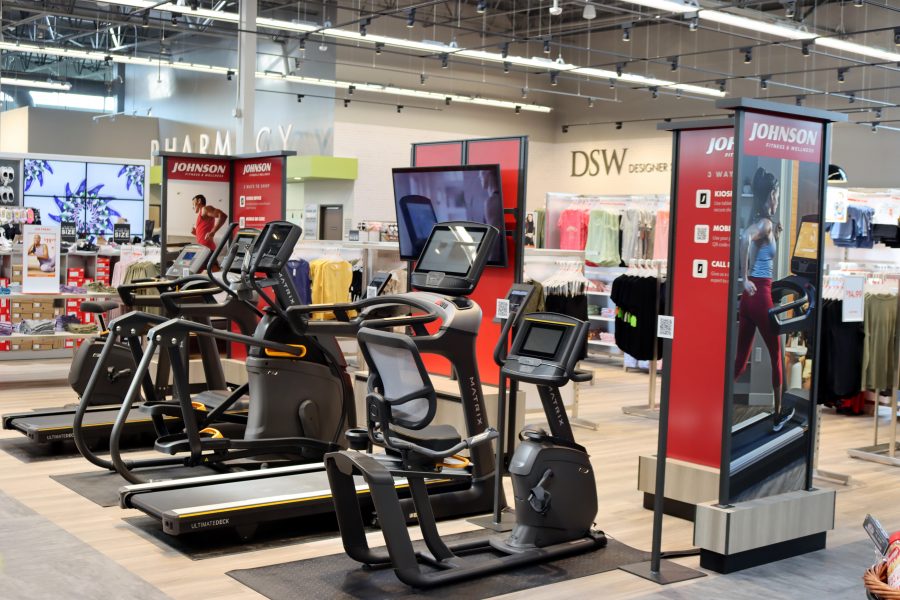 Scott Moses, group head of the grocery, pharmacy, and restaurants sector with investment bank PJ SOLOMON, agreed that traditional grocers are battling with restaurants for "share of stomach." And, he noted, modern consumers want amenities like restaurants, pubs and wine bars at brick-and-mortar supermarkets.
"In-store amenities drive the customer experience, connection and trust that can help win back trips being lost to the large, non-traditional grocers like Amazon, Walmart, Target, Aldi, Costco, Dollar General, and Family Dollar," Moses said. "A better in-store experience reduces the commoditization risk being driven by the rapid increase in online grocery adoption."
"As consumers continue to shift their purchasing habits to a blend of E-commerce and in-store, they're looking for retailers that can provide them with the opportunity to get more done in one store experience," said Nicole Simonds, team lead – integrated marketing strategy with Daymon, "whether that be combining grocery shopping with shoe shopping, or a visit to the drugstore and a manicure to go along with it."
---

---
TECHNOLOGY AT FOREFRONT
The new Grimes, Iowa, Hy-Vee is the chain's "most innovative store to-date, with state-of-the-art technology integrated into every department," said Randy Edeker, CEO of Hy-Vee, in a press release.
Additionally, Edeker called the creation of the innovative supermarket a move made to aid customers' increasingly busy lifestyles.
The new Central Iowa Hy-Vee store, which took several months to construct, also includes all-digital shelf labels that display product information and pricing and has more than 100 TVs that feature store products, promotions and services. Additionally, the facility will feature new mobile technology with Hy-Vee Scan & Go.
Throughout the store, customers can find hundreds of QR codes with which to scan with their phones and bring up coupons. Meanwhile, the location also features digital kiosks which allow shoppers to type in an item they're looking for and find out which aisle it's in, reported the Des Moines Register (Sept. 13).

FOCUSED ON CONVENIENCE
On-the-go dining options available at the new Iowa supermarket include sushi, Chowbotics' fresh food robot, and Wahlburgers. Shoppers can also use kiosks to order fresh-made foods.
The store will feature nearly 100,000 SKUs all told, including more than 10,000 specialty items. All those products, and all the store's amenities, are in the interest of providing convenience for customers.
"In an increasingly off-premises world, traditional grocery retailers are seeking to create experiences that can't be replicated elsewhere, or online," said Michael Parlapiano, managing director of The Culinary Edge, a consulting group in San Francisco. "Driving the consumer on-site by offering a multi-dimensional, social experience is the key to future success."
"In many ways," Parlapiano added, "the modern grocery store is adopting the role of the third place; In addition to your weekly grocery outing, the market is quickly becoming a spot for your morning coffee, your workday lunch, and your evening wine night or guys night out."