Indoor farming company Gotham Greens is growing at an eye-opening rate.
CEO Viraj Puri recently told The Food Institute that his company "has grown from a single rooftop greenhouse in Brooklyn, New York, to over 600,000 square feet of hydroponic greenhouses from coast to coast.
"Looking ahead, our goal is to bring the Gotham Greens brand to more states over the next several years. … We see a bright and promising future for indoor farming."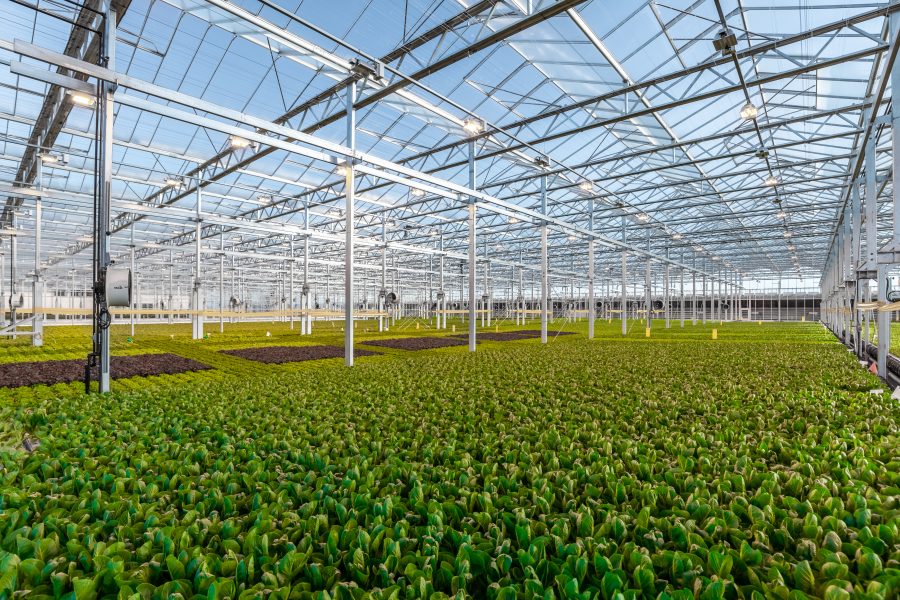 According to Nielsen research from last August, Gotham Greens had experienced 62% year-over-year growth, largely driven by increased distribution to major retailers like Whole Foods Market, Albertsons, AmazonFresh, and Sprouts Farmers Market.
Last month, the 11-year-old company unveiled its first California greenhouse near the University of California-Davis. The new facility is a 10-acre farm designed to significantly reduce the resources required to grow produce.
"Our new facility in Davis is sustainable from the top down," Puri said. "By using hydroponic growing systems in 100% renewable electricity-powered greenhouses, our farms use up to 95% less water and 97% less land compared to conventional farming.
"We're also excited about bringing our brand of sustainable salad greens and fresh foods to customers up and down the West Coast. … We've seen firsthand that consumers are increasingly seeking greater connection with how and where their food comes from."
By using hydroponic technology, Gotham Greens is capable of reducing the standard 10 gallons of water required to grow a head of lettuce to something closer to a single gallon.
Overall, the new California facility is expected to save 270 million gallons of water a year, while occupying 300 fewer acres than traditional farming practices. California grows much of the nation's produce, and Puri said he feels his company can help provide a solution to visible impacts of climate change in the region, such as water shortages.

"There are different approaches to indoor farming, and we believe that our model is currently the most environmentally sustainable," said Puri, whose company recently attained B Corp. certification, meaning it has been verified to meet top standards of social and environmental performance and transparency. "Building greenhouses next to large urban populations and distributing produce regionally allows us to reduce transportation time, fuel consumption and associated carbon emissions.
"Our greens get where they're going faster, stay fresh longer and retain more of their nutrients, which helps reduce food waste."
The next few years could feature even more growth for Gotham Greens, as it launches several initiatives, such as:
reducing plastic packaging for leafy greens and herbs by 40% by 2024. It's in the process of introducing resealable lidded film packaging for leafy greens that reduces packaging for salads by no less than 30%
reducing Scope 1 and 2 greenhouse gas emission intensity by 5% by the end of 2024 via reduced energy use and reliance on fossil fuels; investing in cleaner, more efficient and smarter equipment to power facilities; and switching to more LEDs
in the near-term, expanding retail sales and expanding its line of salad dressings, dips and cooking sauces
"The industry is experiencing tremendous growth right now," Puri said, "and we are excited."
Editors Note: For more on Gotham Greens and indoor farming, watch this Food Institute webinar titled Is the Future of Farming Inside?