Fresh fruit dollar sales at the retail level continue to enjoy growth when compared to 2020, according to Food Institute analysis of IRI data.
In the 52 weeks ending Sept. 5, dollar sales of items found in the fresh fruit aisle increased 5.7% year-over-year, to $34.06 billion. However, volume sales increased at a more modest rate (+0.2%) to 22.67 billion-lbs., signaling the effect inflation is having on food prices. This is supported by higher dollar sales for most products, even when unit sales fell below 2020 levels. Further, the average price for fruit increased 5.4% year-over-year, to $1.50 per lb.
The success of retail fruit sales ran counter to the latest food retail sales data posted by the Bureau of Census in August; although overall retail sales surprised analysts with a 0.7% gain during the month, overall food and beverage (-1.9%) and grocery store (-1.2%) sales both declined during the period. (Food Institute Members can read more here.)
Fresh Common Fruit Grew 6.4%
Fresh common fruit dollar sales outpaced the growth rate for the category as a whole. The category (which includes apples, bananas, berries, grapes, melons, and pears) enjoyed dollar sales growth of 6.4%, to about $21.89 billion. Berries accounted for the highest portion of total dollar sales, rising 11.4% year-over-year, to $7.8 billion. Every fruit type in the sub-category posted a dollar sales gain during the period, although bananas only increased 0.5%, to $3.22 billion.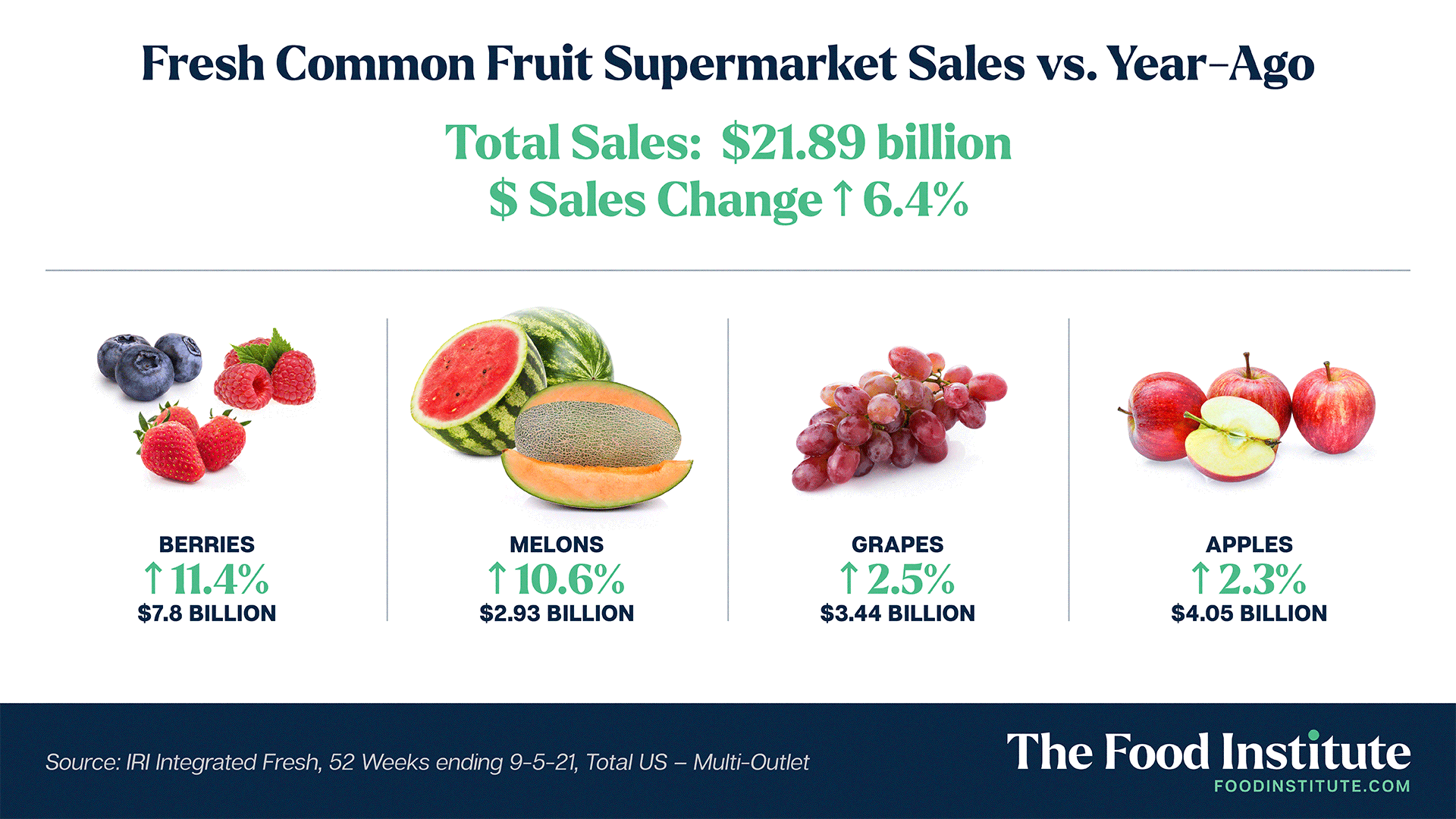 ---

---
Fresh Citrus Fruit Rose 4.6% with Limes Surging 11.2%
Fresh citrus fruit (a category that includes grapefruit, lemons, limes, mandarins, oranges, tangelos, and tangerines) saw more variation among its sub-category items, but the overall category posted a 4.6% increase in dollar sales, to $4.84 billion. Oranges (-5.2%, to $1.13 billion) and grapefruit (-1.4%, to $207.8 million) were the two categories to post negative dollar sales during the period. Meanwhile, limes jumped 11.2% year-over-year to $692.5 million in sales, while lemons increased 3.5%, to about $830.2 million.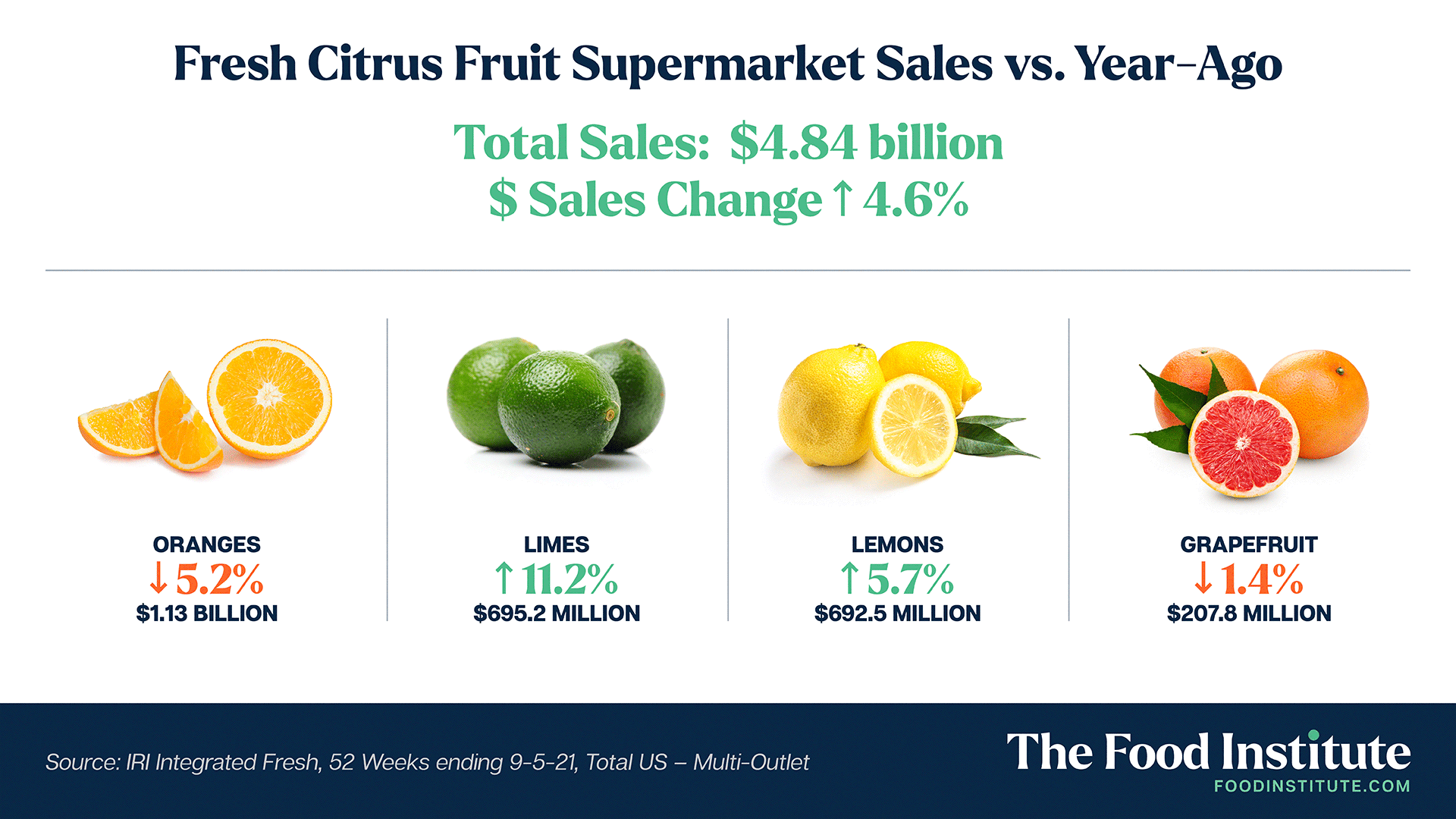 Fresh Stone Fruit Sales Benefited from Higher Prices
Although cherries (-1.4% to $1.03 billion) and plums (-1% to $227.2 million) saw dollar sales declines during the period, the fresh stone fruit category (which also includes apricots, nectarines, and peaches) posted dollar sales growth of 1.3% to $2.12 billion. Apricots showcased the highest growth rate (+16.5%), albeit on much lower volume.