This article is sponsored and written by CohnReznick.
While deal volumes and total capital invested have leveled off in 2023 for the F&B sector, numerous food and beverage deals were also announced during Q3 and should close either by the end of the year or the start of 2024. Beverage companies were of particular interest to venture capital firms during the quarter, and several other food trends – superfoods, nutritious options, and an increase in snacking – all contributed to the sector's performance during the quarter.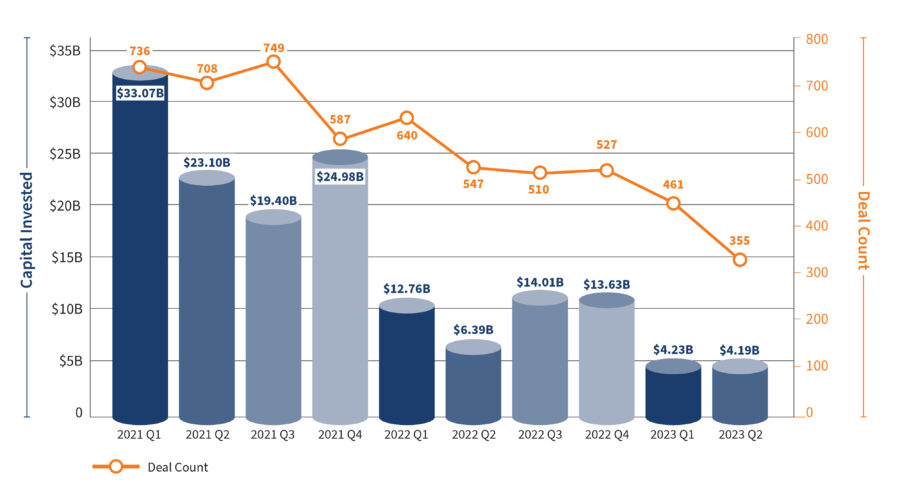 To download the report, click here.
As a leading advisory, assurance, and tax firm, CohnReznick helps forward-thinking organizations achieve their vision by optimizing performance, maximizing value, and managing risk. Clients benefit from the right team with the right capabilities; proven processes customized to their individual needs; and leaders with vital industry knowledge and relationships. Headquartered in New York, NY with offices nationwide, the firm serves organizations around the world through its global subsidiaries and membership in Nexia International. For more information, visit www.cohnreznick.com.
Contact:
Helana Robbins Huddleston, CPA, CIRA,
Partner, Manufacturing and Distribution Industry – Co-Leader
Transaction Advisory Services
312.508.5813
helana.robbins@cohnreznick.com
Henrietta Fuchs, CPA,
Partner, Manufacturing and Distribution Industry – Co-Leader
646.762.3432
henrietta.fuchs@cohnreznick.com