This article is sponsored and written by CohnReznick.
Transaction activity in the food and beverage space in Q2 2023 was relatively flat as compared to Q1 2023. Still, some significant food and beverage transactions have already occurred in 2023; Post Holdings' acquisition of The J.M. Smucker Co. and Kohlberg Kravis Roberts' sale of a 7.03% stake in US Foods are the two largest transactions ($1.2 billion and $695.3 million, respectively). The top investors in the food and beverage space for Q2 included SOSV, E & J Gallo Winery, and FairWave. Meanwhile, buyers are starting to push back as demand and supply stabilizes.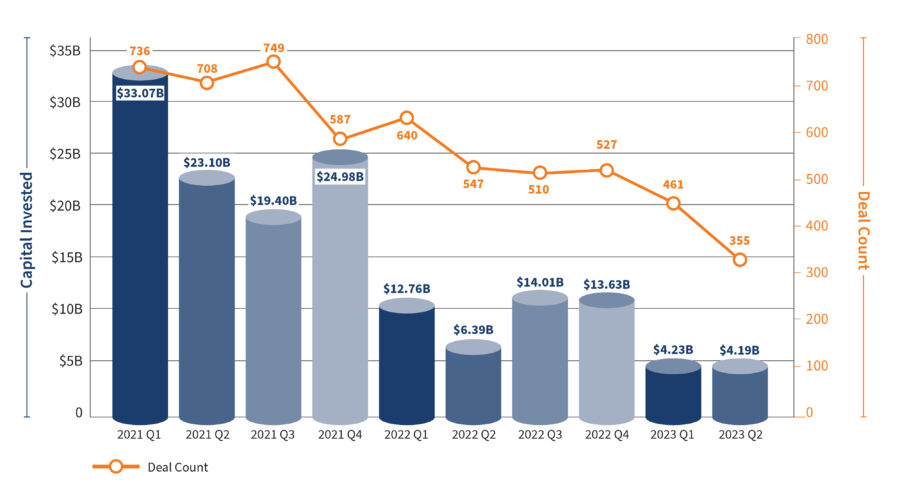 To continue reading, click here.
About CohnReznick
As a leading advisory, assurance, and tax firm, CohnReznick helps forward-thinking organizations achieve their vision by optimizing performance, maximizing value, and managing risk. Clients benefit from the right team with the right capabilities; proven processes customized to their individual needs; and leaders with vital industry knowledge and relationships. Headquartered in New York, NY with offices nationwide, the firm serves organizations around the world through its global subsidiaries and membership in Nexia International. For more information, visit www.cohnreznick.com.
Contact:
Helana Robbins Huddleston, CPA, CIRA,
Partner, Manufacturing and Distribution Industry – Co-Leader
Transaction Advisory Services
312.508.5813
helana.robbins@cohnreznick.com
Henrietta Fuchs, CPA,
Partner, Manufacturing and Distribution Industry – Co-Leader
646.762.3432
henrietta.fuchs@cohnreznick.com