This article is sponsored and written by CohnReznick.
Following broader market trends, food and beverage M&A slowed during Q1 while external forces like inflation, rising interest rates, recessionary fears, and a banking crisis all took center stage. The collapse of Silicon Valley Bank, whose customers included F&B companies like The Better Meat Co. and Equii Foods, cast a shadow over the final weeks of the quarter. Many recent F&B acquisitions were completed by venture firms (e.g., Cercano Management, Female Founders Fund, and New Leaf Invest). This may continue to slow down M&A activity for the sector as venture funds focus on their current portfolio businesses and make sure proper cash management and controls are in place before pursuing further investments.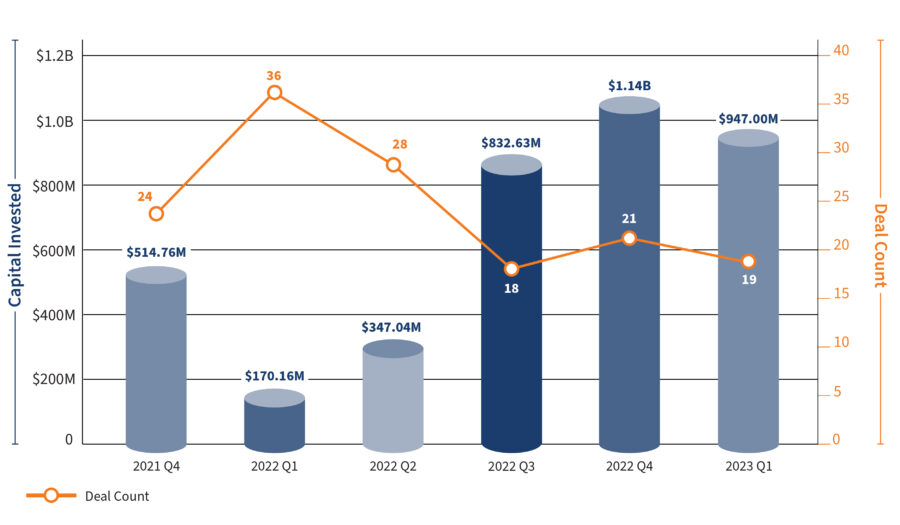 To continue reading, click here.
About CohnReznick
As a leading advisory, assurance, and tax firm, CohnReznick helps forward-thinking organizations achieve their vision by optimizing performance, maximizing value, and managing risk. Clients benefit from the right team with the right capabilities; proven processes customized to their individual needs; and leaders with vital industry knowledge and relationships. Headquartered in New York, NY with offices nationwide, the firm serves organizations around the world through its global subsidiaries and membership in Nexia International. For more information, visit www.cohnreznick.com.
Contact:
Helana Robbins Huddleston, CPA, CIRA,
Partner, Manufacturing and Distribution Industry – Co-Leader
Transaction Advisory Services
312.508.5813
helana.robbins@cohnreznick.com
Henrietta Fuchs, CPA,
Partner, Manufacturing and Distribution Industry – Co-Leader
646.762.3432
henrietta.fuchs@cohnreznick.com