Move towards normalcy
The first half of 2021 was characterized by continued resilience within the food, beverage and agribusiness (FB&A) industry, following a period of uncertainty through much of 2020. With more visibility on health and safety policies, changing consumer purchasing preferences and areas of sustainable growth, buyers and sellers have been adept at implementing strategic decisions to support their long-term growth plans. While certain foodservice operators struggled to regain their footing, most sub-sectors flourished—particularly those able to benefit from at-home dining and convenience trends—and took share in what appears to be an everchanging market with a strong long-term outlook.

US M&A momentum evidenced a temporary wait-and-see approach, with only three announced FB&A deals over $1 billion during all of 2020, while, according to FactSet, there were 11 announced deals (US targets) valued at more than $1 billion through June 30, 2021. Overall, US FB&A M&A volume hit a record during the first half of 2021 (309 deals), an increase of more than 26% during the same period in 2020. Valuations for quality deals remained at historically high levels, fueled by ongoing private equity fund raising, historically low interest rates and the specter of a Biden administration capital gains tax policy change taking effect in 2022.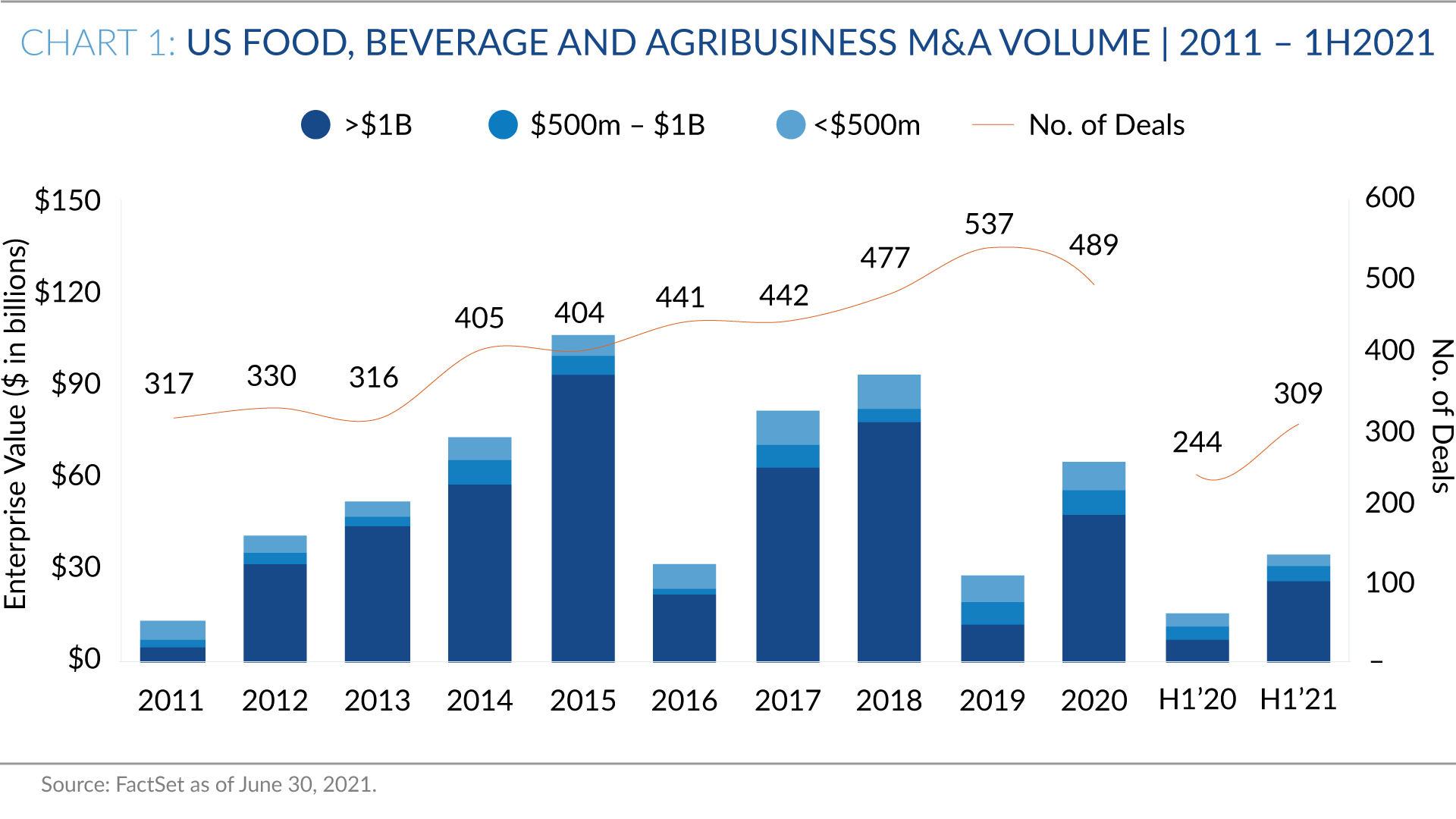 To continue reading, click here.