Foxtrot, a modern convenience store chain with an all-day café and a 30-minute delivery app, aims to expand into more metropolitan areas following its $100 million Series C raise in January.
What differentiates Foxtrot from other such retailers and quick-commerce players is that it offers not just a wide selection of food and beverages, but also a specialty coffee shop experience, while deriving about half its revenue from e-commerce sales.
The omnichannel retailer was founded in Chicago in 2013 by Mike LaVitola and Taylor Bloom as an online-only alcohol and food delivery company and has since opened 17 stores in Chicago; Dallas, and Washington, D.C.
Unlike convenience and grocery retailers and coffee shops – who typically use third-party companies such as Instacart, DoorDash, Uber Eats, and Grubhub to deliver food and drinks – Foxtrot uses its own mobile order app and hires its own delivery couriers.
NATIONAL EXPANSION
Last month, Foxtrot received $100 million in Series C funding. Foxtrot has raised a total of $160 million so far. The capital raise will allow Foxtrot to open 50 new stores in the next two years, with expansion into Boston and Austin in 2022, followed by new markets such as New York City, Nashville, and Miami in 2023.
The retailer also plans to triple its engineering team's size over the next 12 months to improve logistics, store payments, inventory management, and its loyalty program. Foxtrot's backers bring food and hospitality expertise – David Chang, Founder of Momofuku; Nicolas Jammet, Co-founder and Chief Concept Officer of sweetgreen; and Walter Robb, former Co-CEO of Whole Foods Market. In 2021, the company hired talent from Whole Foods Market, Momofuku, and Sweetgreen to help expand its foodservice and private label offerings.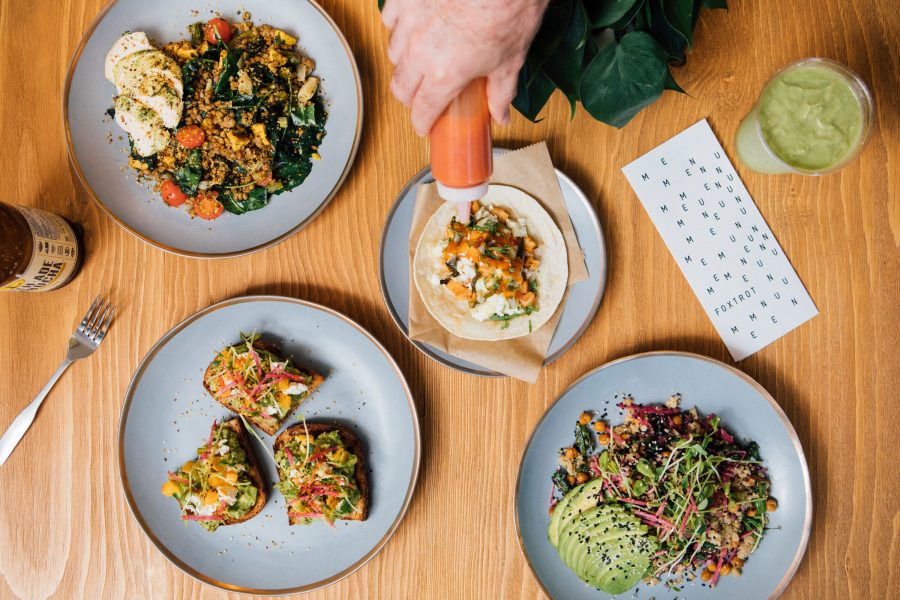 CURATION FOR FOOD ENTHUSIASTS
Foxtrot's strategy is to appeal to food lovers by offering a highly curated selection of products from local makers and emerging brands.
The retailer's stores highlight local brands such as CocoAndré Chocolatier (Dallas), Gordy's Pickle Jar (Washington, D.C.), and The Spice House (Chicago) alongside new DTC (direct-to-consumer) brands like MUMGRY (plant-based snack food), Fly By Jing (chile sauce), and AMASS (distilled non-alcoholic spirit).
With younger consumers looking to Instagram and TikTok for food inspiration, Foxtrot – like other, newer specialty grocery stores such as Pop Up Grocer and Wine + Eggs – is creating Instagram-worthy physical spaces to court a customer who has an appetite for what's cool and new, if not necessarily gourmet, reported Eater (Nov. 12, 2021).

The company aims to discover the next up-and-coming brands at farmers markets and through social media. In 2020, the company launched its Up and Comers Small Makers Award to discover and support brands in food, beverage, and wellness from small makers and local businesses. Foxtrot Co-Founder and CEO Mike LaVitola said in the Nov. 12, 2021 episode of The Feed by HNGRY podcast that Foxtrot evolved from a mobile ordering app offering convenience to "being a platform for discovery and finding the absolute best in all of these convenience categories" and that "the lifeblood of the company is finding the best of what's out there and partnering with local and all these new and emerging makers."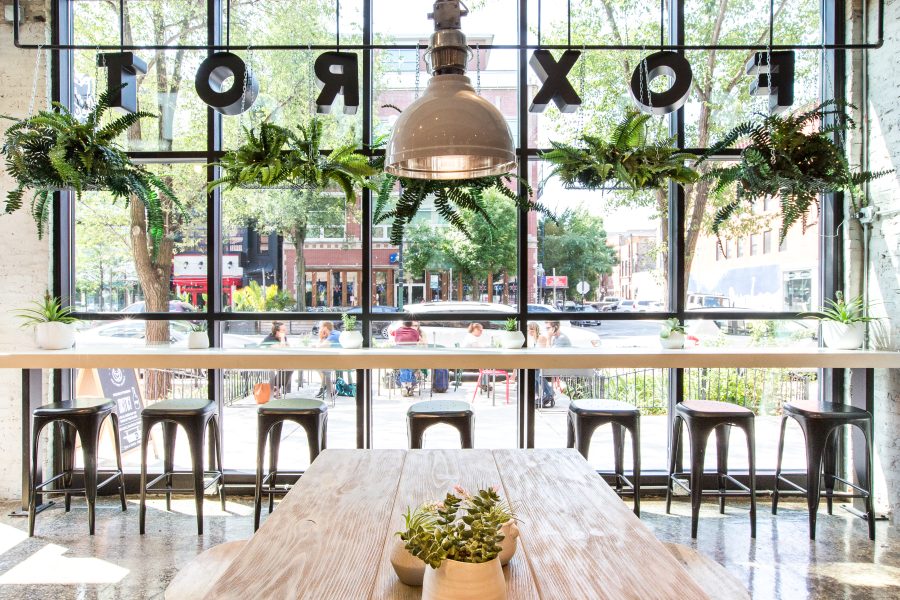 NEIGHBORHOOD CAFÉ, MARKET, FOR MORNING TO NIGHT
By designing beautiful, hospitality-driven café spaces, Foxtrot aims to be a customer's everyday coffee shop. The retailer works with local coffee roasters (Metric in Chicago, Oak Cliff Coffee Roasters in Dallas, and Vigilante Coffee in D.C.) and invests in training baristas to bring in repeat customers.
Foxtrot provides a vibrant ambiance throughout the day from neighborhood residents stopping in for coffee and a breakfast taco, lunchtime grab & go sandwich, to grabbing a bottle of wine in the evening.
While Foxtrot's first brick-and-mortar location was around 1,500 square feet, its new stores are 3,000 or 4,000 square feet, with plenty of café seating for customers to relax and work over handcrafted coffee beverages, smoothies, chef-prepared meals, and wine. A 5-minute pickup, in-store option is offered in the company's app.

OMNICHANNEL, NOT QUICK COMMERCE
Although Foxtrot delivers orders within 30 minutes, it differs from quick commerce players like Gopuff, Gorlllas, Getir, and Buyk, who have been rapidly expanding by leasing microwarehouses or buying liquor stores across the country and hiring delivery couriers to deliver groceries in around 15 minutes.
Foxtrot's focus on its in-store experience and localized product offerings necessitates a slower nationwide roll-out, as it needs to scout out neighborhood locations that can serve as both experiential stores and fulfillment centers for online orders as well as to find the best local food makers to partner with. LaVitola says that its customer acquisition model is to become your favorite coffee shop or place to buy a bottle of wine and then transition customers to shop online.
The retailer encourages customers to use its app in-store by providing Perks loyalty program rewards with free delivery and free coffee to customers who spend $100 or more in a month. The quick commerce players compete more directly against convenience and drugstores by offering a wider product selection including over-the-counter medicines and baby and pet items. For example, Gopuff offers over 4,000 items including Ben & Jerry's ice cream, Coke, Pepsi, Chips Ahoy and OREO cookies, and Pampers diapers along with 24/7 delivery in some areas.
In contrast, Foxtrot's 1,500-item roster includes Coke, OREO, and Jeni's Ice Cream.
While few companies will have the money to copy Foxtrot's omnichannel high-touch, high-tech model of store/cafes and online delivery app, the company's success will likely inspire retailers to highlight local and diverse makers and merging brands not just in-store but online and on social media.
Foxtrot's ability to intrigue and educate food lovers through careful curation and visual storytelling combined with younger consumers' desire to discover new foods and brands through Instagram and TikTok is likely to prompt specialty food stores to experiment with social commerce where every social media post becomes shoppable.
Virginia Lee is a market researcher. She has advised companies on innovation and market entry opportunities in consumer packaged goods at Euromonitor International, Brightfield Group, and Innova Market Insights. Connect with Virginia on Twitter and Instagram at @VirginiaALee.