This article is written and sponsored by Kerry.
Amanda McNeely, Kerry's marketing expert for food protection and preservation, talks about Kerry ingredient solutions that boost food safety and reduce waste, and her views on the outlook for food protection.
"Having grown up in the agriculture industry, I know what it takes to produce the food we enjoy every day, and the value behind it," McNeely said. "Now I have the opportunity to see that production from a different angle, by marketing ingredient solutions to the food industry to help keep their product safe and reduce waste all the way from the supply chain to the consumer's plate."
Kerry's food protection and preservation portfolio has grown over the past few years – most notably with the acquisition of Niacet, a leading producer of organic salts, serving the food, pharmaceutical, feed and technical industries. This acquisition provides customers with more options and the choice of both clean-label and conventional preservation solutions.
"The acquisition of Niacet has further strengthened our leadership in the industry through the addition of complementary technologies and products," McNeely said. "We're now also able to reach more consumers to help impact and reduce food loss and waste at a greater level. With Niacet's industry-leading acetate-based preservation solutions for meat products, we were insulated from world-wide lactate shortages that many customers and ingredient suppliers recently faced."

Meeting consumer expectations without compromise
Consumers continue to look for foods that don't compromise on safety, quality, shelf life or convenience. With that, Kerry's portfolio rises to the challenge through its clean-label and conventional preservation offerings. Their portfolio consists of buffered vinegars, fermentates, cultures, plant extracts and conventional preservatives (acetates and propionates). One aspect that makes Kerry unique is their ability to take these different pillars and combine them to create multifunctional or flavor-focused systems.
With each customer bringing their own specific preservation challenges – such as supply chain dynamics, geographical and consumer preferences, cost, and shelf-life targets – Kerry draws on their wide portfolio and expertise to solve complex issues and protect products.
"Joining Kerry has given me the opportunity to influence sustainable change in the industry. The more I have learned about the capabilities of our ingredients from my microbiologist and application scientist colleagues, the more passionate I am about food protection and preservation," McNeely said. "Now every time I go to the grocery store or take something out of my pantry or refrigerator, I get excited about looking at the label and educating people. It's rewarding to know that Kerry had an impact in making that product stay safe, fresh and taste great.
Creating solutions that are better for not only the planet, but people
While solving for food waste, manufacturers also can extend shelf life and preserve food with cleaner labels and ingredients. People want products that not only last longer but are also better for them, such as those with reduced sodium. According to Kerry's Future of Food research, 11% of consumers are influenced by a low/no sodium claim when making a purchase. Consumers want to make healthier choices and the industry is feeling the impact of new targets and guidelines. Several governments around the world have implemented regulations and major food companies have also set ambitious targets to reduce the salt content of their products.
Kerry can help manufacturers reduce the sodium content of their products with both clean-label and conventional preservation solutions for meat and plant-based meat that are low- or no-sodium.
For example, Provian® K is an innovative, no-sodium conventional preservative in an agglomerated dry format for meat applications. This product is potassium-buffered so it contributes no sodium to the final meat product. Another aspect that makes this product unique is that it's acetate-based (as compared to lactate-based) which means meat processors can use a more cost effective, lower dosage in their products while also producing cleaner label options.
Kerry also offers no-sodium buffered vinegar options to help meet customers' sodium reduction and clean label goals, available in both liquid and dry formats. Both formats perform well in plant-based meat, an application that is often criticized for sodium content.
Looking toward the future of food protection
"I see the future being focused on food waste reduction while allowing the planet's resources to go further and feed more people," McNeely said. "No doubt that the industry will continue changing and evolving, especially with inflation as it is today. If a consumer's only option is to buy less food because of increased food prices, we want to help prevent that. Protecting food supply, availability and cost as well as protecting safety will be key as populations grow."
About Kerry Group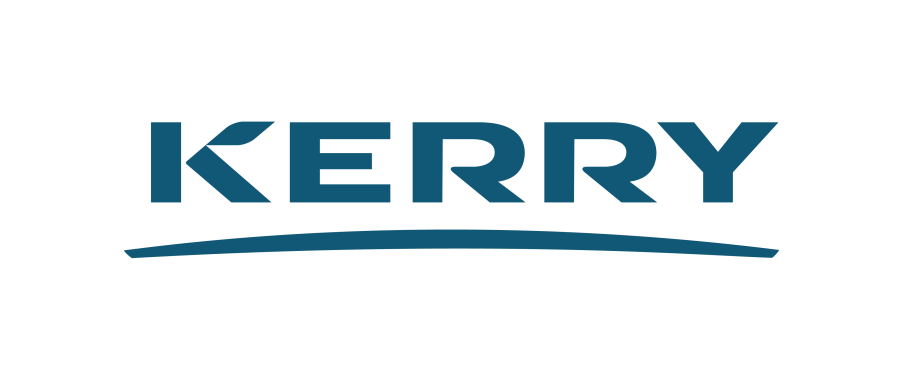 Kerry is the world's leading taste and nutrition partner for the food, beverage and pharmaceutical markets. We innovate with our customers to create great-tasting products that feature improved nutrition and functionality while fostering a better impact on the planet. Our leading consumer insights, global RD&A team of 1,100+ food scientists, and extensive global footprint, enable us to solve our customers' complex challenges using differentiated solutions. At Kerry, we are driven to be our customers' most valued partner, creating a world of sustainable nutrition, and will reach over 2 billion consumers with sustainable nutrition solutions by 2030. For more information, visit Kerry Taste and Nutrition Ingredients and Expertise | Kerry
Contact information: Contact Us | Kerry