The West Coast may be receiving the bulk of U.S. media coverage on record heat and drought conditions, but it is not the only region contending with extreme weather: the Midwest is also in the throes of a hot and dry summer.
The conditions represent a second difficult year for farmers who saw incomes drop as COVID-19 reshaped the food industry and hammered prices. Now, the weather is reducing output and potentially limiting farmers' capacity to cash in on rising demand and prices, reported The Wall Street Journal (Aug. 24).
The U.S. Drought Monitor noted regions in North Dakota, South Dakota, Minnesota, Iowa, and Nebraska all contain areas of extreme drought, while the National Oceanic and Atmospheric Administration reported North Dakota and Minnesota are experiencing near-record lows in soil moisture.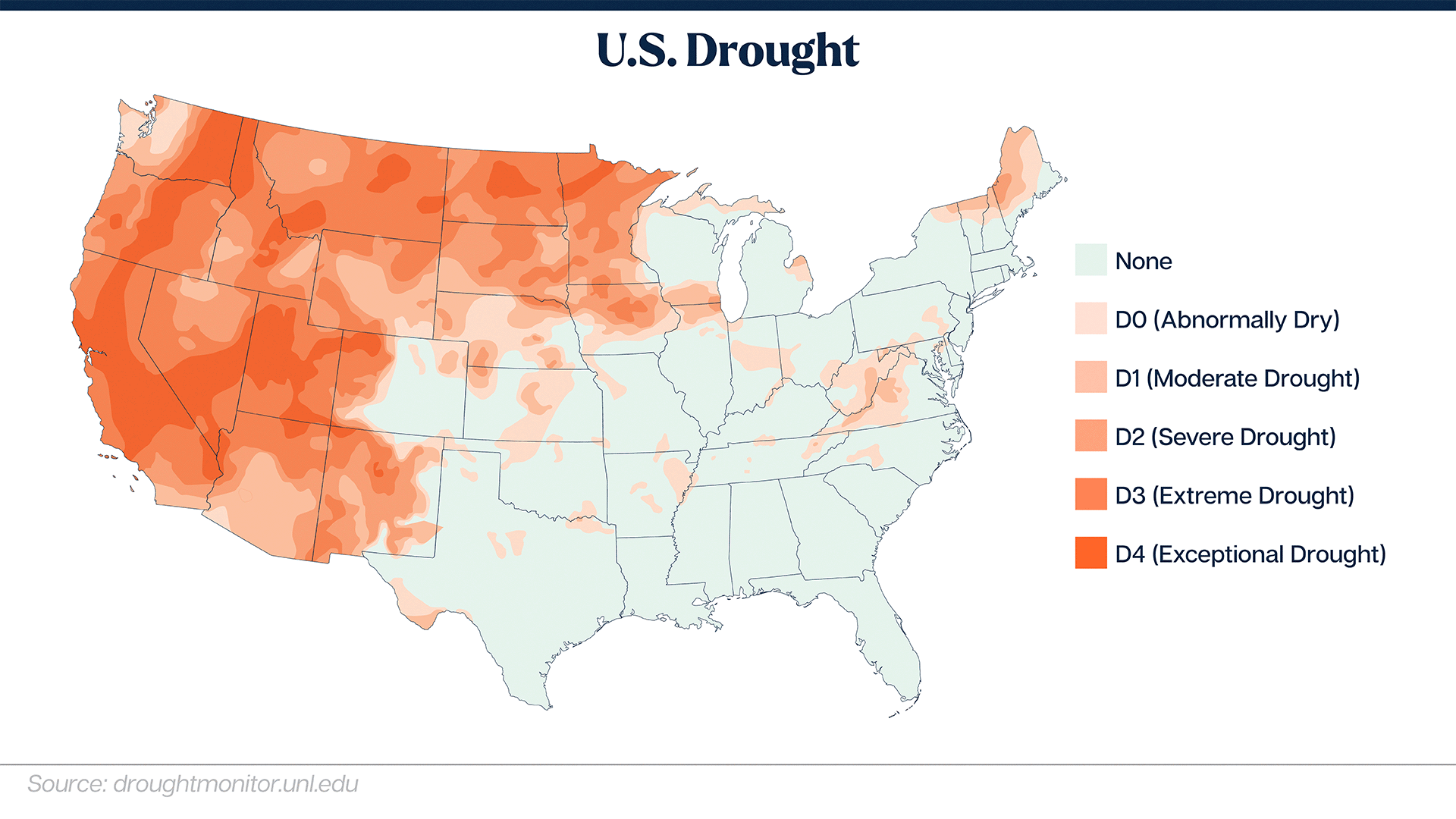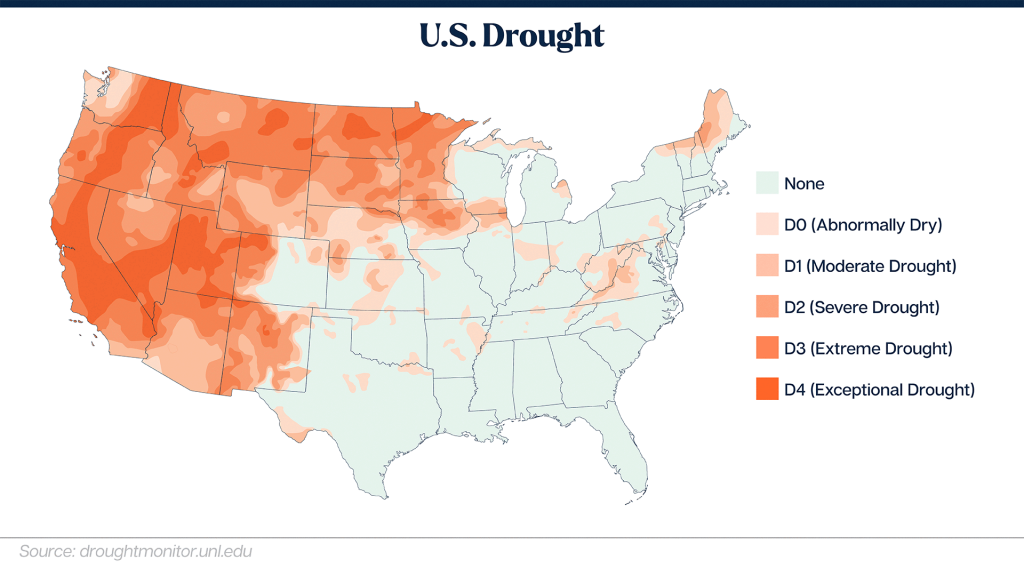 Farmers React to a High Demand Market
Not all was gloomy for farmers in the region, according to Wells Fargo agricultural economist Dr. Michael J. Swanson, who noted various areas had received some rain which helped offset a tough climate year.
"Even for the farmers in the drought stressed areas, recent rains have added some crucial bushels that make a real financial difference. The exceptions would be Montana and the Dakotas that, more or less, have had to write-off 2021 crops," he said in an e-mail to The Food Institute.
---

---
Additionally, the market was talking more about the demand impact rather than supply limitations as yield estimates became more reliable later in the year. "What this year does is sets us up for another volatile 2022 pricing year. We're going into next year tight on stocks. That makes for nervous buyers," he commented.
Swanson noted most of the farmers he spoke to were feeling resilient thanks to crop insurance, and that futures prices indicated a strong start to 2022. To prove his point, he offered up a thought experiment.
"There is proof that most farmers are feeling optimistic. Try buying a new combine or tractor with a 2022 delivery date. If you do, it's because you paid an arm and a leg to jump over the other buyers," he said.

Decreasing Quality of Staple Crops
USDA reported a deterioration in quality for corn and soybeans in its latest Crop Progress report released Aug. 23.  About 14% of the nation's corn crop was rated poor or very poor the week ending Aug. 22, up from the 12% reported during the comparable period in 2020, according to the agency.
Meanwhile, about 16% of the nation's soybean crop was rated poor or very poor, up from 8% last year. Additionally, The Wall Street Journal reported recent USDA data indicated 63% of the spring wheat crop fell into the poor or very poor categories, compared to 6% for the same week in 2020.
However, with both Brazil and Russia seeing a decrease in viable corn and wheat crops, respectively, there could be export opportunities for American growers. USDA's Crop Production report released Aug. 12 showed corn production would be up 4% to about 14.8 billion-bushels, while soybean production would jump 5% to 4.3 billion-bushels.