In a strong sign that the COVID pandemic is (finally) on its wane, two important wine events, Vinexpo and La Paulee, took place in New York City recently, after a nearly 2-year hiatus.
Judging by the gatherings, New York's wine and beverage scene is well on its way back to "normalcy."

Vinexpo Back in Full Force
Vinexpo concluded March 10 at the Jacob Javits Center and included a new addition – "Drinks America" – which expanded the expo to include other alcohol beverages like whiskey, sake, tequila and beer. For years, Vinexpo had been a trade-only expo designed to showcase and highlight new and up-and-coming wine brands looking to enter the U.S. market. It also served as an opportunity for major wine-producing countries (like France, Chile and Spain) to highlight the strengths and wealth of opportunities of their national wine markets.
This year, Vinexpo was back in full force.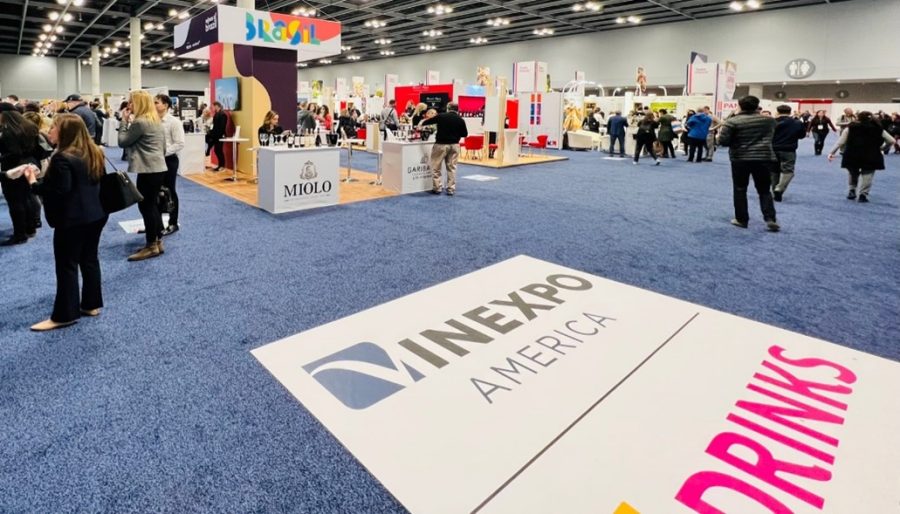 The 2020 Vinexpo, which took place just a few days before the U.S. went into COVID-19,  was subdued and modestly attended, with several last-minute exhibitor cancellations and foot traffic at about 50% capacity. In 2020, COVID's cloud of uncertainty was palpable.
Vinexpo 2022, in contrast, was fully-attended, and vibrant. The addition of Drinks America only helped increase the energy.
Among the country "pavilions", France and Chile had the most visible presence. French producers came out in droves, too, taking up about 25% of the space at the expo. Their wine offerings were vast and focused on their lesser known (relatively speaking) regions like the Rhone Valley, Rousillon and Languedoc, as well as smaller, "boutique" Champagne producers.   Chile's pavilion was more focused, highlighting strong up-and-coming producers and lesser-known grape varietals like Carmenere and Pinot Noir, in addition to their stalwarts (Cabernet Sauvignon and Chardonnay).
La Paulee: Burgundy at its Finest
Contrary to Vinexpo, La Paulee is both a trade and retail-focused event and an annual celebration of the wines of Burgundy. It takes place over several days in early March and includes master classes, grand tastings and producer-specific wine dinners at top NYC restaurants.
In 2021, La Paulee chose to go virtual. Participants were able to buy wine samplers to enjoy with the webinars at home. And while the webinars turned out to be quite informative and entertaining, the ambiance last year was less than celebratory.
Conversely, La Paulee 2022 was well attended and rather lively. Many of Burgundy's top producers showcased their two most recent vintages – 2018 and 2019 – both outstanding efforts, and predicted to be long lived.
The grand tasting March 12 was held Chelsea Pier's Pier 60 and featured many of Burgundy's top producers, including Bouchard Pere et Fils, Domaine Faiveley, Marquis d'Angerville, Clos de Tarts and Bruno Clair. The event's vibe was decidedly festive this time around.
Return of New York's Wine Scene
While both Vinexpo and La Paulee serve the basic and customary mission of advertising and marketing wines and spirits in the U.S., it is still very encouraging to see their return in full force. Hopefully, it predicts the post-COVID return of New York's heralded wine scene, arguably the most important in the U.S. (especially for non-US winemakers), along with its myriad of trade shows, grand tastings, producer dinners and other events.
In addition, and perhaps more importantly, the return of events like Vinexpo and La Paulee highlight that the global wine industry, though seriously affected by COVID and still facing significant supply-chain challenges, is nonetheless more than ready – and willing – to get "back to normal" about all things wine.
Juan Ruiz is a finance and investment professional with over 30 years' experience collecting and reviewing wines. He's a graduate of New York's Institute of Culinary Education's Intensive Sommelier Program and a certified sommelier with the Court of Master Sommeliers, Americas.