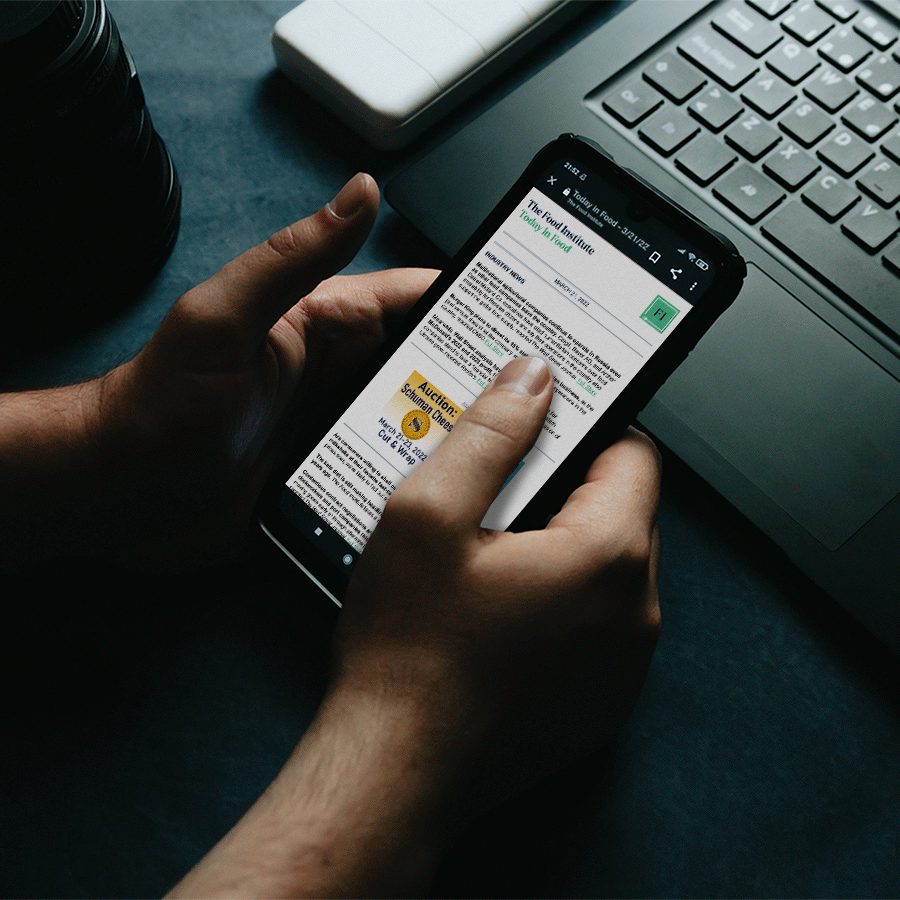 Sign up to receive the BEST newsletters in the food industry!
With over 90 years of experience providing food industry information and more staff dedicated to every issue, The Food Institute's Newsletters are read by thousands of executives.
Our subscribers receive insight quick enough to respond to real-time issues and opportunities in the marketplace.
Plant Based Insider
Get on the front line of what's trending in an evolving segment with intense investor interest now, by signing up for the weekly Plant-Based Insider newsletter, presented by The Food Institute. … Invaluable insight, for free – that's an offer too good to ignore. View Sample
Daily Update
An industry staple since 2000, The Food Institute's Daily Update delivers concise, comprehensive information on the food industry to your inbox each day. Subscribers receive breaking food industry news such as mergers and acquisitions, trade issues, financial reports, new product launches, international news and food trade economic indicators. View Sample
FI Retail 360
The retail industry is evolving – seemingly in the blink of an eye. Labor shortages, supply chain pain, and digitalization are seeing to that. Get on the front line of what's trending in the sector with the  FI Retail 360 newsletter, a weekly collection of conversations with industry insiders, data-driven articles, and top headlines. View Sample