Food Institute members have unlimited access to past recordings – Webinar Library.

  
Not a Member? For as little as $99 you could have access to all webinar recordings – Learn more.
The Future of Food Retailing and the Accelerated Digital Age
July 13 @ 2:00 pm

-

3:00 pm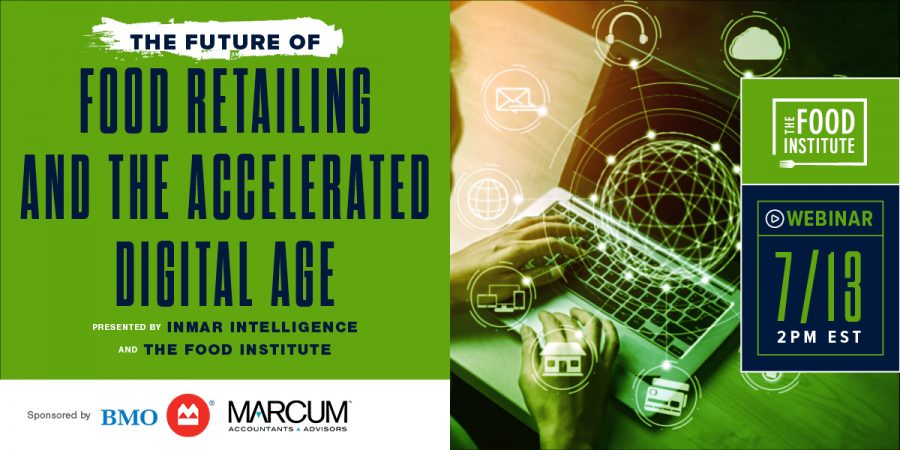 The Future of Food Retailing and the Accelerated Digital Age
Presentation by Inmar Intelligence 
WELCOME TO THE BIGGEST SHIFT IN RETAIL HISTORY
In this omnichannel world, customer loyalty is hard to earn and maintain. Keeping up with consumers' unique tastes is difficult enough in the best of times but, in today's marketplace, accurately cataloguing post-COVID changes in shopper behavior has become a full-time job, especially when it comes to food and diet.
This webinar will provide insight into how you can effectively measure and engage these shoppers. Once-siloed strategies such as e-Commerce, incentives, audience management, and media must be united and consistent in order to secure shoppers' loyalty. To help brands and retailers prepare for what's ahead, join us for "The Future of Food Retailing and the Accelerated Digital Age," presented by Inmar Intelligence and the Food Institute, on Tuesday, July 13 at 2:00 p.m. EST.
This deep dive into the food retailing industry will:
• Provide forecasts for food retailing channels
• Explore the factors impacting the new shopper journey
• Discover format and shopper behavior shifts that will directly inform your digital transformation strategy over the next five year
• Learn more about Retail Media Networks and why they will be the driving force of success for the future of food retailing
• Outline activation strategies that brands and retailers need to employ now to successfully respond to ever-changing conditions and help prepare your business for what's yet still to come
This event will be recorded and sent to all registrants.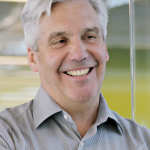 Jim Hertel
Senior Vice President of Client Development – Analytics, Inmar Intelligence
Jim Hertel is Senior Vice President of Client Development – Analytics at Inmar.  His responsibilities in this position include new solution creation, business development, client service, and strategy formation for Inmar's largest CPG manufacturer clients. He is charged with generating actionable insights from Inmar's immense data assets and adding value to Inmar's solutions through the application of advanced analytics.
Jim came to Inmar from Willard Bishop – a food retail consulting company — following Inmar's acquisition of the consultancy. At the time of the acquisition, Jim was Willard Bishop's Managing Partner. Throughout his career, Jim has developed insight-based growth strategies for companies including Anheuser-Busch, Campbell Soup Company, Kraft Foods, Unilever, Walmart, Coca-Cola, and Purina.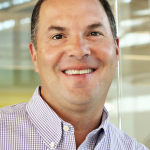 Craig Rosenblum 
Vice President, Center of Excellence, Inmar Intelligence
Craig Rosenblum, Vice President, Center of Excellence at Inmar, has nearly 30 years fast moving consumer goods and retail experience.  He leads business development strategy and expansion. His expertise encompasses strategy development and tactical deployment in the areas of supply and demand including Merchandising, Marketing, Operations, Category Management, CPFR, and Activity-Based Costing.
Prior to joining Willard Bishop (acquired by Inmar in 2016), Craig led business development efforts for Prescient Applied Intelligence, was a partner at Milton Merl Associates, lead non-broker services at Crossmark and early on in his career new product development and engineering at Avon and P&G
Sponsored by:
BMO Harris Bank
Food, Consumer and Agribusiness Group
Whether you're a producer, processor, retailer or distributor, every company throughout the food continuum needs a financial partner that understands the factors that can impact their business. From emerging consumer trends and industry consolidation, to commodity fluctuations and economic cyclicality, our experienced team of specialists understands the issues affecting your company. We use that knowledge to develop tailored solutions that address your needs and helps you achieve your vision. To learn more about how we can help, visit bmoharris.com/food.
Marcum LLP
Marcum LLP's Food & Beverage Services group has the perfect recipe of knowledge and service capabilities to help companies stay flexible. Marcum's professionals provide the accounting, tax, and consulting services so that companies can concentrate on the growth of their business. Marcum serves a variety of food and beverage clients including distributors and manufacturers, importers, restaurant chains, processors and packaging, agribusinesses, and retailers. For more information, please visit https://www.marcumllp.com/industries/food-beverage.