Food Institute members have unlimited access to past recordings – Webinar Library.

  
Not a Member? For as little as $99 you could have access to all webinar recordings – Learn more.
State of the Food & Beverage M&A Market
September 27 @ 2:00 pm

-

3:00 pm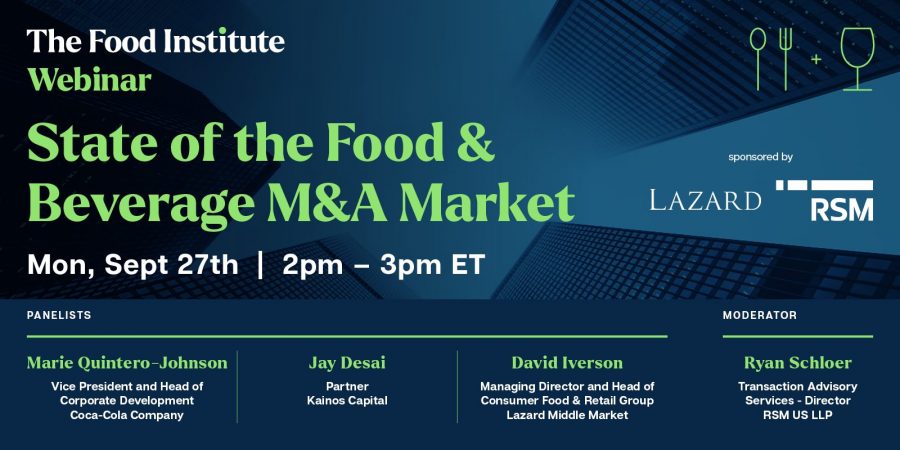 State of the Food & Beverage M&A Market
After the year that was 2020, the food and beverage industry has seen more than its share of mergers and acquisitions. This webinar will provide an overview of the current state of mergers and acquisitions in food and beverage, what is driving the activity, and what both financial and strategic acquirers are looking for.
Co-panelists Marie Quintero Johnson of Coca-Cola, Jay Desai of Kainos Capital, and David Iverson of Lazard Middle Market will offer their perspectives on the market in a conversation moderated by Ryan Schloer of RSM. Marie will share her insights as to how strategics are approaching this environment, especially regarding beverage. Jay will lend his private equity expertise to the discussion and dig into how financial sponsors view the market as they look to establish new platforms and add on to existing investments. David will round out the conversation by examining the M&A activity in food and beverage and its key drivers.
This event will be recorded and sent to all registrants.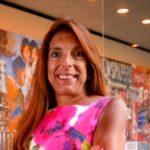 Marie D. Quintero-Johnson
Vice President and Global Head of Corporate Development, The Coca-Cola Company
Marie D. Quintero-Johnson is Vice President and Global Head of Corporate Development for The Coca-Cola Company. In her role she leads the development and implementation of the company's global strategy through the identification and execution of transactions and partnerships that accelerate growth, efficiency, and capabilities. During her time in this role, The Coca-Cola Company has completed more than $40 billion worth of transactions in over 100 countries, significantly increasing the number of brands owned by the company, supporting the optimization of the bottling infrastructure, assisting with the launch of the innovation and venturing agenda, and greatly expanding the number of partnerships and relationships globally.
Prior to joining The Coca-Cola Company in 1992, Ms. Quintero Johnson worked with Coopers & Lybrand. Marie is currently on the board of Coca-Cola Beverages Africa, Coca-Cola Bottling of Egypt, Coca-Cola Femsa, Tattooed Chef, Atlanta Downtown Improvement District, and Cristo Rey Atlanta Jesuit High School. She received her Master's in Business Administration from the Darden Graduate School of Business Administration, University of Virginia. She received her Bachelor of Science in Accounting, International Business from Georgetown University. She is a Certified Public Accountant. Ms. Quintero-Johnson lives in Atlanta with her husband and twin daughters. She is a native of Miami, Florida and is fluent in Spanish.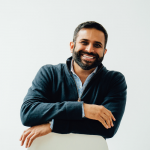 Jay J. Desai 
Partner, Kainos Capital
Jay is a partner of Kainos Capital and has almost 20 years of principal investing, investment banking and strategy experience in the food and consumer products sector. He focuses on evaluating, executing and managing investments and leads the Firm's business development efforts. Prior to joining Kainos Capital, Jay was most recently the senior vice president of strategy at CROSSMARK, a leading sales and marketing services company focused on the consumer industry.
Prior to joining CROSSMARK, Jay was a director in the Mergers & Acquisitions department at Deutsche Bank Securities where he concentrated on consumer opportunities. He also managed the acquisition function for Global Brands Acquisition Corporation, a consumer/retail-focused SPAC. Jay began his career at Merrill Lynch before joining Hicks, Muse, Tate and Furst, the predecessor to Kainos Capital, as an investment associate from 2005 to 2008. Jay received his B.S. in Management Science & Engineering from Stanford University with minors in Biology and Classical Studies.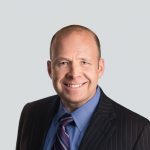 David Iverson 
Managing Director and Head of Consumer Food & Retail Group, Lazard Middle Market
David Iverson is a Managing Director and Head of the Consumer, Food & Retail group at Lazard Middle Market. He has been with the firm since 1999. His experience includes businesses in every sector of the food and agriculture chain – from animal production to foodservice to retail; and includes transactions with branded, private label, and foodservice companies. David has acted as financial advisor to clients on mergers and acquisitions (both buy-side and sell-side), refinancings and capital raises, and restructurings. Many of his transactions have been recognized by industry peers.
Prior to focusing exclusively on consumer, food and retail around 15 years ago, David was involved in transactions in a wide variety of other industries. Previously, David was a Director in the corporate accounting and finance department at Deluxe Corporation, a $2 billion diversified manufacturing and technology holding company. Prior to Deluxe, David was an Accountant with the Entrepreneurial Advisory Services group of Coopers & Lybrand (now PriceWaterhouseCoopers), where he worked with a number of consumer, food, and retail clients.
David was a Certified Public Accountant. He received a Master of Business Administration degree from Harvard Business School and undergraduate degree in Business Administration from the University of Notre Dame. Mr. Iverson serves on the Board of Trustees of Groves Academy, a non-profit organization focusing on educating students with learning differences and literary instruction.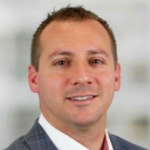 Ryan Schloer 
Director, Transaction Advisory Services, RSM US
Ryan is a Director in RSM's national retail and consumer products Transaction Advisory Services sector team, and leads RSM's efforts in supporting clients on transactions in the food and beverage subsector. Ryan has over 10 years of transaction experience, including platform acquisitions, tuck-in acquisitions, carve-out acquisitions and divestitures, and full-enterprise sale transactions for private equity and corporate clients. Ryan also is responsible for co-developing thought leadership and insights within the consumer product sector.
Professional affiliations and other credentials
• Certified public accountant in the states of Pennsylvania and Maryland
• American Institute of Certified Public Accountants
• Finance Committee, Riverbend Environmental Education Center
Education
• BS, University of Delaware
Sponsored by:
Lazard Middle Market LLC
Lazard Middle Market LLC, a subsidiary of Lazard Ltd (NYSE: LAZ), provides customized advice on mergers and acquisitions, debt and equity recapitalizations, and financial restructurings to mid-sized companies across a broad range of industries. Our food-dedicated bankers have played key advisory roles in some of the most important, complex, and industry-defining transactions. For more information about our Consumer, Food & Retail Group, visit lazard.com.
RSM LLP
RSM US LLP, has a robust practice supporting food and beverage brands across worldwide with a wide range of audit, tax and consulting services. The clients we serve are the engine of commerce and economic growth, and we are focused on developing leading professionals and services to meet their evolving needs in today's ever-changing business environment. RSM US LLP is part of RSM International, a global network of independent firms with 48,000 people across 120 countries. For more information, visit rsmus.com, follow us on twitter and/or connect with us on LinkedIn.