Food Institute members have unlimited access to past recordings – Webinar Library.

  
Not a Member? For as little as $99 you could have access to all webinar recordings – Learn more.
ESG Best Practices for the Food Industry
February 25 @ 2:00 pm

-

3:00 pm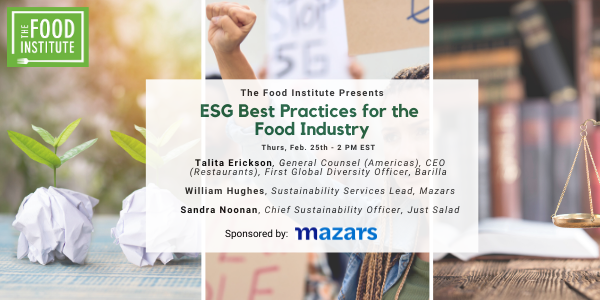 ESG Best Practices for the Food Industry
A Panel Discussion on How ESG Will Affect the Food Industry in the Years to Come!
What is ESG? Why is it relevant for food companies? Come join The Food Institute on Thursday, Feb. 25 as we provide an overview of the Environmental, Social, and Governance movement and review best practices for implementing ESG initiatives across operations. Also, hear from industry leaders Barilla Group and Just Salad as they share their approaches on tackling ESG issues within their companies.
Background and Context:
Environmental, Social, and Governance (ESG) issues have long been a secondary focus for many food companies. In fact, the industry has lagged far behind other sectors like energy and automotive. In 2021 and beyond, the ESG agenda will take center stage as consumers, investors, and governments demand accountability and compliance to a set of internationally-recognized standards.
The webinar will focus on key ESG trends and practices, including:
Overview of ESG (Environmental, Social, Governance)
The Business Case for Addressing ESG Issues
Best Practices in Implementing an ESG Program
How Should Food Companies Get Started?
Who Should Attend:
Food Manufacturers
Food Retailers
Foodservice Operators
Agricultural Companies
This webinar is sponsored by Mazars.
Mazars USA provides food and beverage companies with the specialized expertise required to venture further in this dynamic industry environment. The more than 200 leading food and beverage manufacturers, distributors, restaurants, and importers who call us their trusted advisors are a testament to our deep market knowledge and global capabilities. We give you a competitive edge to maximize results. For more information, please visit https://www.mazars.us/Home/Industries/Consumer/Food-beverage.


Talita Ramos Erickson
General Counsel (Americas) & CEO (Restaurants), first Global Chief Diversity Officer, Barilla Group
Talita Ramos Erickson is currently General Counsel (Americas) & CEO (Restaurants) for Barilla, the world's largest pasta maker. From 2013 to 2016 she also served as Barilla's first Global Chief Diversity Officer. Before joining Barilla in 2012, she held several in-house counsel positions during her 10-year tenure at Kraft, both in Brazil and the United States. She received a J.D. from Federal University of Parana State in Brazil, an LL.M. in Business Law from Loyola University of Chicago's School of Law, and an MBA from University of Chicago's Booth School of Business. She serves on the Board of The Cradle, a non-for profit advancing the well-being of children, and the Hispanic Alliance for Career Development, a non-for-profit helping Latin talent achieve their potential.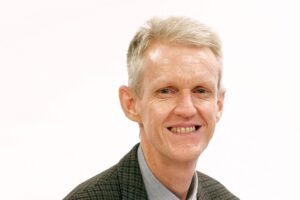 William Hughes
Sustainability Services Lead in the UK, Mazars
William Hughes is the Sustainability Services lead in the UK, having joined Mazars in South Africa in 2017, where he introduced and assisted with the setup of the Sustainability Advisory service line. He is an IEMA certified carbon footprint analyst. William is an accredited Optimize facilitator and has in-depth experience in conducting strategic sessions at Board level. He has a thorough understanding and experience of business diagnostic engagements, business process reengineering and practical change management turnaround methods, producing sustainability reports for SME owner managed and mid-tier businesses based on the United Nations Sustainable Development Goals (SDG's) and the Global Reporting Initiative (GRI) and calculating carbon footprints for SME's, owner managed and mid-tier businesses based on the Greenhouse Gas Accounting Standards.
Prior to Mazars, William ran his own commercial farm in Zimbabwe, before the farm was expropriated and then founded and set up Impahla Clothing, the first carbon neutral textile manufacturing company in Africa.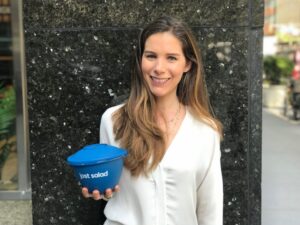 Sandra Noonan
Chief Sustainability Officer, Just Salad
Sandra Noonan is the Chief Sustainability Officer at Just Salad, home of the World's Largest Restaurant Reusable program. Since joining the Just Salad team in 2019, Noonan has expanded on the company's award-winning sustainability efforts and continuously prospects new sustainability opportunities across all aspects of business. She holds a B.A. from Duke University and a Master of International Affairs from Columbia University School of International and Public Affairs. She is a member of the Upcycled Food Association's Standards Committee and the founder of ZeroWasteNYC, a grassroots group that advocates for zero-waste living.

This online course will be recorded and available for replay.