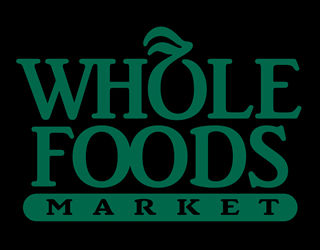 Organic and natural food stores are having a bit of an identity crisis. When they first came on to the scene to compete with traditional supermarkets, it was pretty simple to differentiate themselves as specialty retailers selling gourmet products that couldn't be found anywhere else. However, as organic and artisan food becomes more mainstream, just offering natural or organic food is simply not enough to compete. Not only are traditional supermarkets, like Kroger and Walmart, and wholesale stores, like Costco, becoming major organic retailers, but even more unexpected chains like Dollar General and 7-Eleven are beginning to stock specialty and organic items.
This fact led Goldman Sachs analysts to downgrade Whole Foods Market's stock to "sell," saying it is losing share in its core natural and organic business to a variety of players including warehouse stores and traditional supermarkets, reported Fortune. The analysts note healthy, organic food is "never again to be relegated to niche specialty retailers serving price-insensitive, early adopters."
They go on to cite that Target overlaps with Whole Foods in 97% of its markets, while Trader Joe's overlaps in 79%. Additionally, the analysts noted Whole Foods locations are generally built in high-density, affluent areas, which leaves it exposed to competition from online rivals and brick-and-mortar competitors.
Whole Foods' 365 stores may be a big part of the chain's turnaround. Executives have been happy with the success of the new concept so far, noting they have been learning a lot from the chain. After posting its fourth straight quarter of same-store sales declines, the company is reviewing plans for new stores to reflect "more conservative" projections for the chain and to adjust for lessons learned from its 365 stores, according to co-CEO Walter Robb, reported Reuters. Consumers are trading down to lower-priced items, but they are also buying more products per trip, and certain departments, like produce, are seeing more traffic. The chain is also testing a rewards program in the Dallas/Forth Worth market with the goal of launching it nationally in 2017.
This progress has led Whole Foods to become pretty optimistic about its future, hoping to become the "World's Healthiest Grocery Store." The company filed an application with the U.S. Patent and Trademark Office for the new slogan, but it was rejected because the agency said it made a "laudatory" claim that can't be proven or has yet to be proven true, reported The Washington Post. Whole Foods can update and refile the claim in six months.
The chain did manage to trademark the phrase "America's Healthiest Grocery Store" in 2010, after arguing that the word "healthiest" does not just have to describe its grocery store services, but could refer to its financial condition, its product offering, its sanitary conditions, or its large size. The agency accepted the trademark only after requiring that Whole Foods disclaim the descriptive nature of the term "grocery store" in the phrase, reported Brand Channel.
Some analysts believe the application could mean the chain plans to expand into other countries, as it is hard to claim it is the world's best anything currently because it is only present in three countries (the U.S., England and Canada). It has expressed intent to expand further in Canada to 80 locations, as well as in the U.K., but most of those plans have been slow to develop.
Whether or not Whole Foods does expand more internationally, "World's Healthiest Grocery Store" may still be a hard claim to make. If the U.S. Patent and Trademark Office does grant a second request by the company for the phrase, consumers may be the next group that needs to be won over.