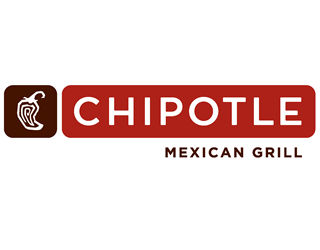 Overall, the foodservice industry seems to be doing pretty well. It is adapting to modern consumer tastes with fresher ingredients, more technology integration, and higher-end dishes and restaurant concepts. Quick service restaurants in particular are really hitting their stride, with many finally striking the right balance between value and service.
Chick-fil-A is usually at the top of the industry, continually receiving high marks from customers. In the 2016 edition of the American Customer Satisfaction Index Restaurant Report, the chain remained the top-rated restaurant, increasing even 1% more from 2015. Papa John's took the number two spot, increasing 5% from the previous year, and Little Caesars and Panera Bread tied for third. Burger King and Wendy's increased satisfaction 6% and 4%, respectively, and while McDonald's is still in last place among fast food chains, its customer satisfaction jumped 3%, which the report attributes to its all-day breakfast rollout.
Limited-service restaurants saw a 2.5% gain overall, continuing to close the gap between fast food and full-service restaurants.
Full-service restaurants also performed well in the index this year. Cracker Barrel was up 4% taking the top spot, while LongHorn Steakhouse (up 1%) and Texas Roadhouse (down 1%) tied for second. Ruby Tuesday is the most improved chain, jumping 7% to tie with TGI Fridays (up 3%).
However, one notable exception to the industry's overall increases was Chipotle. Chipotle debuted at the top of the index in 2015, but fell 6% this year due to its myriad of problems. The chain has been trying to turn itself around after a long and damaging foodborne illness outbreak plagued the company, including hiring new food safety executives and offering more promotions for customers, but it seems the efforts may not be enough.
Chipotle is also facing a lawsuit from its shareholders that alleges top executives committed insider trading. The suit also claims that executives violated fiduciary responsibilities and misrepresented the chain's adherence to industry food safety standards during its recent food illness outbreaks. The plaintiff argues that Chipotle said it was improving its food safety protocols and implementing new procedures, but contamination at its restaurants still continued. The suit also notes that while Chipotle was making these "false and misleading statements and omissions to keep the stock price artificially inflated" the defendants, which include top company executives, "initiated several rounds of repurchase programs that forced the Company to purchase up to $1.9 billion worth of Chipotle common stock."
Despite the outcome of this lawsuit, it may be another detrimental blow to the company. As the suit itself even notes, "Chipotle's image of a company that serves fresh, healthy, high-quality and clean food may never revive."