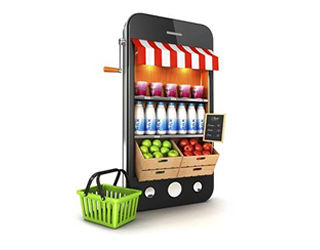 The growing foodie movement in the U.S. has impacted many parts of the industry, but one, possibly unexpected, sector that is seeing a chain reaction is convenience stores. C-stores are not usually gourmet establishments, but rather a place to grab a snack and fill up the gas tank on a long road trip. However, operators are finding that customers are looking for more high-quality options, and c-stores are finding, in many cases, that they are in direct competition with fast casual restaurants and other foodservice establishments.
The convenience store foodservice market saw sales of $34.5 billion in 2016, according to Mintel research shared at the 2017 Convenience Store News Convenience Foodservice & Beverage Exchange. Prepared food accounts for the majority of sales at $23.4 billion, while hot dispensed beverages comes in second. The core c-store demographic skews male and Generation Z, followed by Hispanics, parents, and urban dwellers.
Even though convenience foodservice sales are up, the research found there is still a lot of negative perceptions about the category. For example, consumers think the items at c-stores contain too many artificial ingredients, it's only good for cheap meals, and it often looks unappealing. In contrast, the research found 31% of consumers would go out of their way for c-store food.
Caleb Bryant, senior foodservice analyst at Mintel, notes that while convenience is still "extremely important" for c-stores, "quality is the differentiator." What sets successful stores apart from others is cleanliness, fresh and appealing food and drinks, and high-quality packaging.
This shift from packaged snacks and drinks to fresh, prepared meals and sides may be due to the emergence of solely convenience-based establishments. More ventures are popping up around the country that offer everyday essential items, like snacks, toilet paper and bottled drinks, in high-tech vending machines or small format stores. These products that were once the bread and butter of convenience stores are finding a new outlet, so c-stores have shifted to foodservice to give customers more and different reasons to visit their establishments.
A few months ago, a Swedish firm called Wheelys developed a prototype of a 24-hour convenience store on wheels with no staff and no registers, designed to eventually drive itself to a warehouse to restock, or to a customer to make a delivery. To use the store, called Moby Mart, shoppers download an app that can open the store's door and scan items as they shop. Shoppers can also place products in a smart basket that tracks purchases. Customers will also be able to order other food items using the store's artificial intelligence, and the packages will be waiting when they return to shop the next time, reported Fast Company (June 13).
The stores are meant to be a low cost way to bring fresh groceries to underserved areas, and communities in food deserts could even team up to buy one of the stores themselves. After the beta tests in Shanghai, the company will continue to tweak the design. By 2018, Wheelys expects to be ready to produce and sell the stores.
While the stores only have a limited inventory, the developers believe that is where the future of food retail is headed. Tomas Mazetti, one of the founders of Wheelys, says "I think 7-11 is the store of the future, combined with online retail. There's no point in the things in between."
Fast Company also profiled an up-and-coming company, called Bodega, that is launching vending machine-like units that are aimed at replacing corner stores, or bodegas as they are called in some urban areas. Bodega sets up five-foot-wide boxes filled with non-perishable items typically found at a convenience store, and, much like Wheelys' store, an app will allow you to unlock the box and cameras powered with computer vision will register what you've picked up, automatically charging your credit card.
However, after the profile was published, Bodega received criticism from many consumers who claimed the company (and the tech industry overall) is out of touch with the wider community and is contributing to gentrification. Others say using the name bodega misses the essential point of these stores: human interaction, reported CBS News (Sept. 13).
So, while automated c-stores and convenient vending machines are likely to keep showing up across the country, it is clear that traditional c-stores still have something unique to offer customers: a quick, fresh bite to eat and a cashier to talk to.