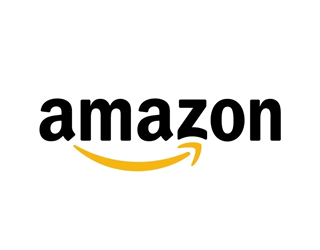 Most of the news surrounding the Amazon/Whole Foods merger has been on their recent price reductions, along with other initial plans like integrating Amazon Prime members as Whole Foods loyalty members and selling Whole Foods' 365 brand products on Amazon.com. Barclays visited Whole Foods Market stores in New York City and Chicago, IL, after price cuts on 15 SKUs were instituted, and noted that the chain lowered prices by 25.4% in New York and 21% in Chicago. Barclays found more items discounted beyond those that had the "New Lower Price" tags, such as tomatoes on the vine sold for 43.0% lower than their original price in New York.
However, while price cuts are the most tangible result of the merger, mainly because it has already been implemented and it is certainly one of the most appealing parts of the deal to consumers, those in the industry should be thinking more about the long-term effects.
This deal will most definitely change the assortment of products at Whole Foods stores, aside from the Amazon products that have already been put on sale at the chain. Amazon has relationships with a whole slew of food companies and easy access to a wider range of products than Whole Foods currently sells. Although the e-commerce company will likely try to stay true to the type of products that Whole Foods is known for, it would not be surprising if it starts to broaden the definition of Whole Foods-worthy products. Analysts are already predicting that Frito-Lay products could find their way into Whole Foods stores in the wake of the acquisition. PepsiCo has been aiming to build a more healthful reputation for its business, which now has artificial ingredient-free versions of 11 brands. The "Simply" lineup meets all the criteria needed to be sold at Whole Foods Market, according to PepsiCo executive Jonathan McIntyre.
Amazon already carries Frito-Lay products on its website, and the existing relationship could help Simply products find shelf space in Whole Foods' physical stores, according to analysts. The Amazon deal makes Whole Foods more likely to carry other better-for-you brands made by large companies, as smaller companies "just can't keep up with the spending and velocity required from Amazon anymore," according to Sanford C. Bernstein & Co. analyst Ali Dibadj, reported Bloomberg (Aug. 30).
Amazon's online food and beverage sales are forecasted increase to $2.3 billion in 2017, giving the company a 19% share of the online market, according to a report by Packaged Facts. As the company leverages its Whole Foods acquisition into a multi-channel opportunity, the report predicts 70% growth during 2018 and 2019. Looking ahead, average growth during 2021 and 2025 would increase Amazon's food and beverage sales past $30 billion.
Packaged Facts notes that Amazon's hard gains "hardly equate to industry ownership" and the company would still trail national chains such as Walmart and Kroger. Still, Packaged Facts Research Director David Sprinkle predicts that Amazon's presence will stretch margins in an industry with already-thin margins, and will likely result in additional industry mergers and alliances. Packaged Facts also sees Amazon's success with food as a driver of other sales on the site because it will strengthen its Amazon Prime value proposition, giving shoppers more reasons to buy more products across categories.