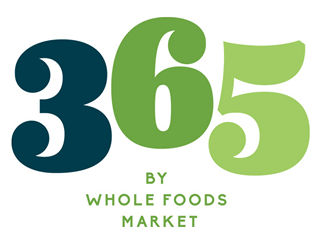 Whole Foods Market was once the go-to food store for all things specialty, organic and natural, but now as many other retailers are expanding into the sector, Whole Foods has had a hard time keeping its lead. Part of problem is its "Whole Paycheck" moniker that many customers use to mock the chain's high prices.
In order to combat this, the company opened its 365 by Whole Foods concept, a lower-priced store aimed at Millennials. While the first 365 store has only been open for a few days, it is already receiving mixed reviews (and even has fake Instagram account).
Some analysts are concerned that the lower prices of the new chain will not only compete with sales at other local chains, it will cannibalize Whole Foods' own sales. Analysts at Oppenheimer found that four of the planned 365 stores are within five miles of a Whole Foods Market location, noting "In our investor conversations, sentiment remains quite negative toward the potential success of this concept." Oppenheimer does believe the new concept could help the chain expand in markets that are too small for its traditional stores, and attract more price conscious consumers, but it also would like to see a smaller test of the concept "before going full steam ahead with the launch."
The first store opened in Los Angeles' Silver Lake neighborhood at the end of May. It features a more warehouse-type look, with an open floor plan and fewer products than Whole Foods Market. Eater notes "Instead of six brands of ancient grains you might only find three, with the rest of the shelves devoted to home basics and Whole Foods classics." Overall, customers seemed to be impressed with the new store, but some were concerned that the prices are still too high. One in particular noted on Twitter, "Produce section at new Whole Foods 365 concept looks like a flea market...but double the price."
Regardless of the initial impressions of the store, Credit Suisse believes the chain will do a lot to help Whole Foods. Analysts at the financial services company expect Whole Foods to turn around before 2018, due to its aggressive new strategy centered on affordability. They note that the retailer has been opening more stores in neighborhoods with "a lower density of college-educated consumers and lower household income." They also mention that these markets are "critical to the company's long-term store targets" and the new 365 concept should expand its potential market and improve its image. Credit Suisse acknowledges that it has taken Whole Foods a while to adapt to new competition, but these new changes should "reinvigorate growth."