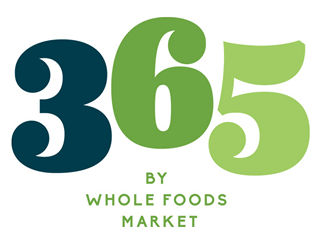 When Whole Foods Market first unveiled its plans to open a lower priced chain aimed at Millennials, the reviews were mixed. Some thought it was a good way for the company to boost sales and gain new customers; others were worried it would cannabalize sales at traditional Whole Foods stores.
In a previous blog post at the start of June, I noted that Oppenheimer analysts voiced their concerns about the store, finding that four of the planned 365 stores are within five miles of a Whole Foods Market location. The analysts were "negative toward the potential success of this concept." They also thought the test of the concept should be smaller to make sure it is successful before rolling out all over the country.
On the other side of the coin, Credit Suisse thinks the chain will be beneficial for Whole Foods, expecting a financial turnaround for the company before 2018. It also noted that these smaller markets with lower income households that it has been focusing on are "critical to the company's long-term store targets" and the new 365 concept should improve its image.
While it is still quite early in the 365 chain's life to determine its overall success, it looks like Credit Suisse may be on to something. According to co-CEO John Mackey at the 16th annual Oppenheimer Consumer Conference in Boston, Whole Foods Market's sales at its 365 store in Los Angeles, CA, is getting bigger basket sizes than its legacy stores and matching meat and seafood. Mackey noted they are even remodeling the front end of the store to add new cash registers and add conveyer belts because the company did not expect consumers would buy so much. The 365 store only carries about 7,000 SKUs, as opposed to the 25,000 found in legacy stores.
The store features lower prices with less service, such as no-service meat and seafood. However, Mackey notes the company will be taking what it's learning from the 365 store and applying some of it to legacy stores to lower prices there as well.
Mackey addressed the cannabalization concerns saying, "Well, there hasn't been much cannibalization [from the initial store], though admittedly [legacy] stores are a few miles away. We'll have a better comparison when we open our Bellevue store up in Seattle because a Whole Foods Market is less than a mile away."
He noted that while it will still be a few more months before more 365 stores are announced, if the other stores are anywhere near as successful as the Los Angeles location, "we're probably going to roll them out very rapidly."