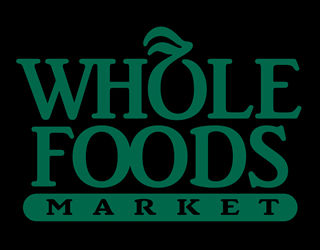 Just two days ago, Jana Partners increased its stake in Whole Foods Market to 8.3%, up from approximately 7.2%. This news caused a flurry in the the industry as as analysts, experts and competitors all began to predict what this might mean for the company. It also sparked talks of a potential acquisition from rival grocery companies.
All of the attention may be because Jana, which has worked mainly behind the scenes in the past, didn't just up its stake, it also started a review of strategic options for Whole Foods. This includes assembling a slate of industry experts who could be brought on to help run the business. Additionally, Jana aims to "internalize grocery distribution and limit the influence of [Whole Foods'] primary wholesale distribution partner," United Natural Foods Inc. (UNFI), reported Reuters.
Some analysts, though, believe Jana Partners' plan to have Whole Foods Market reduce its reliance on UNFI could cause issues, as Whole Foods currently lacks the advanced logistics systems some other retailers have and an in-house distribution plan could actually add to costs. The chain sourced nearly 33% of its supplies from UNFI in 2016, reported Reuters. Aside from UNFI, Whole Foods sources goods from local, regional and national producers, specialty wholesalers and direct distributors, which analysts say is a fragmented market where the chain has weaker price leverage than it does with UNFI. Ajay Jain, an analyst at Pivotal Research Group notes, "Even major self distributing chains like Kroger ... also rely on suppliers like UNFI because they can procure products more easily than the retailer."
UNFI has an agreement to continue its supply relationship with Whole Foods through September 2025.
Whole Foods Market has long tried to keep itself at arms length from other supermarkets and be more than just a grocery store. And despite the possible shortcomings with Jana's plans, it may indeed be crucial for Whole Foods to take on more of the conventional grocery store tactics to improve performance. Experts note that when Whole Foods first came on to the scene, it was virtually the only large supermarket selling natural and organic products, especially on such a large scale. However, now that there is more competition in the sector, natural products and sustainability efforts are no longer enough to win over customers.
Aside from the other changes Jana is planning for the chain, it also is looking for Whole Foods to adopt some of the approaches that traditional supermarkets have successfully used for years to keep customers coming back. Some of those initiatives include introducing loyalty cards that would allow it to target shoppers with coupons based on their buying habits; centralizing product purchasing to improve efficiency; and advertising sales and discounts, reported The Wall Street Journal.
The news of Jana's increased stake also led to reports that it is urging a sale of the supermarket chain. Amazon Inc. reportedly considered a takeover bid of Whole Foods last fall but didn't pursue a deal, according to a source with knowledge of the situation. Although the discussions never resulted in a plan, Amazon considered whether Whole Foods could help its push into groceries, now a 10-year initiative. Amazon, along with Kroger Co. and Albertsons Cos., is now on the list of potential bidders for the chain, reported Bloomberg.