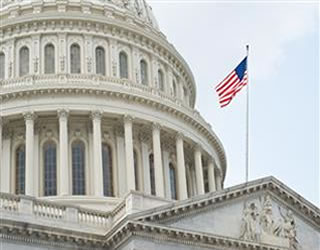 The 12-nation Trans-Pacific Partnership (TPP) trade deal was released almost exactly one year ago, and it was well on its way to becoming ratified. However, with a new president in the U.S., it looks as if the deal may never come to fruition.
On Jan. 20, 2017, Japan ratified the TPP, despite suspicions that President Trump would drop out of the agreement. Japanese Prime Minister Shinzo Abe stressed the importance of continuing to lobby the U.S. over the TPP and underlined the value of free trade. Trade minister Hiroshige Seko noted Japan will keep pushing the U.S. toward joining the TPP. "We will continue to appeal the strategic and economic significance (of the agreement) to the new Trump administration and tenaciously keep urging the country to complete its domestic process," reported The Japan Times (Jan. 20).
However, on Jan. 23, 2017, Trump formally withdrew the U.S. from the trade deal. Trump noted he will meet with leaders in Mexico and Canada to renegotiate the North American Free Trade Agreement (NAFTA) as well, reported Reuters (Jan. 24). Trump stated that his administration will instead focus on one-on-one trade deals with countries that allow for termination within 30 days.
Meanwhile, the American Farm Bureau Federation (AFBF) advocated for the administration to develop new markets for U.S. agricultural goods and to protect and advance U.S. interests in the Asia-Pacific region. AFBF noted that U.S. agricultural exports to Canada and Mexico quadrupled from 1993 to over $38 billion in 2016 due to NAFTA and renegotiations must recognize those gains.
The withdrawal of the U.S. from the TPP makes ratification impossible by the original standards since at least 6 states which together have a GDP of more than 85% of the GDP of all signatories were required to ratify the agreement before February 4, 2018. The U.S. was required to take part in the deal to meet that condition.
However, Australia and New Zealand will attempt to salvage the TPP by encouraging China and other Asian countries to join. Japanese officials claimed the country is not interested in the trade agreement without U.S. involvement, but will continue pushing U.S. officials to reconsider, reported Reuters (Jan. 24).
New Zealand noted that it is exploring an alternative to the TPP, according to Prime Minister Bill English. New Zealand Trade Minister Todd McClay plans to visit Washington soon and begin talks with his counterparts in other TPP countries over the next couple of months about an alternative to the current agreement, reported China Daily (Jan. 23).
China has already proposed a counter pact, the Free Trade Area of the Asia Pacific and championed the Southeast Asian-backed Regional Comprehensive Economic Partnership.