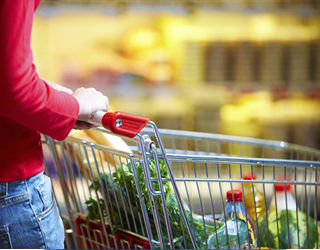 One of the top concerns among grocery shoppers continues to be value. Despite other trends that may come and go, like sustainability concerns, transparency or natural claims, consumers always look for value from their supermarkets, year after year. This is probably not a huge revelation for most retailers, but what is important to note is that while the need for value remains relatively constant, the definition of what shoppers consider value is not so absolute.
North American consumers are flocking to supermarkets and supercenters at a steady pace for their grocery needs, but according to Nielsen, two retail categories are leading the way in expansion: dollar stores and convenience stores. These two sectors represented more than 87% of the total new store openings between December 2013 and December 2015, and while c-stores had the highest total number of store openings, dollar stores grew at the fastest rate. The reason dollar stores are becoming so popular is essentially value. Almost 70% of North Americans say they enjoy looking for bargains, but price is not the only factor is their search for value. While 55% say low overall prices are highly influential in their decision to shop at a particular retailer, 56% also say finding good value for their money is highly influential. This could mean shoppers may buy a higher-priced item, but if they feel like they are getting a good deal, it may be worth it to them.
Nielsen notes dollar stores have been particularly successful at responding to consumers' value-driven desires. Some are launching their own private label lines to bring value to customers, which may be a smart move because 70% of total U.S. households agree that store brands are a good alternative to name-brand products. However, if dollar stores, and other food retailers, really want to portray value to their shoppers, they may need to focus on more than just lower prices, and even beyond just the products themselves. As customers move more towards healthier lifestyles, products that are viewed as healthier may bring value for customers, as well as stores that overall depict a better-for-you lifestyle. This means that not only will discounters continue to thrive because of their lower prices, but specialized retailers with premium products that cater to specific demographics will also remain on top.
While value can be portrayed through product pricing and specialized items, promotions and coupons are also important to value-seekers. According to a survey from Valassis, more than half of shoppers spend at least two hours a week looking for coupons, deals and savings. The majority of respondents use at least six coupons at a time, while almost 30% use over 10 coupons. This represents a big opportunity for retailers to capitalize on the couponing trend and give customers offers that may satisfy their need for value.
Coupons aren't just for big stock-up shopping trips either. While 78% do use them for their "routine" grocery shopping trips, nearly half also use them for "fill-in" trips and 30% use them for "immediate" or "instant-need" grocery purchases.
While print coupons are still pretty popular, mobile devices are a great option for retailers to offer more deals and savings. Over half of shoppers have visited a store, restaurant or other business after receiving an offer on their mobile device when they were near one of that business' locations, and 72% have looked for coupons or offers while in-store via their mobile device. In addition, 49% used a savings app in the past month (up from 36% in 2014), 44% downloaded a coupon to a loyalty card, and 46% redeemed a coupon code.
Although price is a major factor in determining value for most shoppers, there are other opportunities for retailers to portray value. Offering a specialized experience for customers or featuring exclusive deals can meet the needs of a value-oriented shopper, without just offering the lowest possible price.