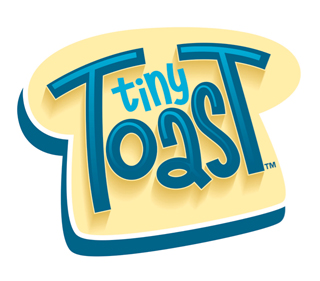 Despite the increased decline of ready-to-eat cold cereals in recent years, General Mills seems to be optimistic.
The company released its first new cereal brand in 15 years, called Tiny Toast. Tiny Toast is General Mills' first new cereal brand since 2001, when it introduced the since-discontinued Harmony cereal. The last cereal it debuted that is still being sold by the company is Basic 4, which came to the market in 1991.
Tiny Toast is available in two flavors, Strawberry and Blueberry, and does, in fact, look like tiny pieces of toast (much like its popular Cinnamon Toast Crunch, which was discontinued in 2006 and revived due to customer requests in 2014). The company boasts that the product does not taste "fake like [customers] typically associate with fruit-flavored cereals." It also notes that "consumers responded when they first opened a box, and they were stunned at how good it smelled," and that "several consumers [said] the Blueberry Tiny Toast tastes like a blueberry muffin...which exactly what [it was] going for."
However, it seems curious that the company would introduce a new brand at this juncture, considering that cereal sales have not been doing well. Lux Research found that the rate of growth of ready-to-eat cereals began its decline in 2007, and the market has been shrinking overall since a 2011 peak of $8.5 billion. It notes that this downtrend is more than just a blip, and consumer eating habits are continuing to evolve, especially among the younger population. Young consumers are switching to cereal alternatives, such as yogurt and granola, as in 2014, when sales of breakfast cereals dropped for the fourth year in a row, yogurt sales exceeded $7 billion and snack bars topped $5.5 billion.
Kellogg Co,'s CEO John Bryant agrees with this generation shift, saying its key demographic for driving cereal sales will be adults, reported The Wall Street Journal. He noted that adult cereal consumption drove growth in the 2000s. He also mentioned that despite the continued decline, the company's recent cereal sales are more stable than they were two or three years ago.
So maybe General Mills is hoping for similar success, as its sales so far this year are down from 2015. It did attribute some of the success it had in its nine month sales results to its gluten-free Cheerios and Cinnamon Toast Crunch cereals, but mostly its non-cereals were credited, such as its Yoplait Greek Whips! yogurt, Nature Valley grain snacks, Larabar nutrition bars, Annie's natural and organic products, and Totino's hot snacks.
It is possible, though, that General Mills is trying to build off of the success of its two most popular cereal brands, Cherrios and Cinnamon Toast Crunch, by building a sort of hybrid of the two. If it is trying to build a family-friendly cereal that adults will like to eat as much as kids and teens, it makes sense to take the kid-focused idea of Cinnamon Toast Crunch (i.e. toast shaped cereal) with the adult-attracting aspects of Cherrios (natural fruit flavors, whole grains, less sugar).
It may be a few months or even a year before we really know if Tiny Toast can help General Mills turn its cereal business around, but the company seems quite confident. After all, "Humans Can't Resist Tiny Toast."