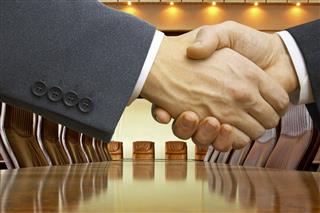 Food industry M&A hit a record total in 2016, reaching its highest point in over 15 years at 505 deals, according to The Food Institute's annual report Food Business Mergers & Acquisitions 2016. This continues the trend of increased consolidation in the industry, as companies look to hold their own in an ever competitve market.
Food processors were the most active in 2016, as always, increasing 6% from 2015. Small, specialty companies continued to be popular among manufacturers, as many producers opted to acquire artisan brands rather than start from scratch. Retailers jumped back up to the second-busiest category, hitting triple digits for the first time in decades. While supermarkets were busy, convenience stores made up a majority of the activity among retailers.
Restaurants and foodservice operators were also quite lively, as the industry coped with falling sales and higher operating costs. Investment firms and banks increased their deals 30% from the previous year, while wholesalers and distributors increased over 260%.
Even though food industry mergers have been increasing by leaps and bounds in the past few years, will that trend continue? On March 21, our expert analysts will answer that question in a free webinar for industry professionals, sponsored by BMO Harris Bank. Moderator, Brian Todd of The Food Institute will look at the trends among the transactions tallied by the association in 2016, identifying the hotspots and what might be coming down the road. David Schoeder of The Food Partners will take a look at out how the supermarket landscape is changing as result of all of this activity and which formats are being impacted more than others. He will discuss what the future may bring for food retailers over the next year. Karen Martin of BMO Capital Markets will discuss the current M&A market conditions for grocery retail and wholesale companies, reflecting on recent transactions, the status of the equity and debt markets, and other industry conditions. She will provide analysis and observations regarding both strategic and private equity buyers and sellers.
Featured Speakers
David Schoeder has 31 years of investment banking experience within the food industry specializing in acquisitions, divestitures, debt restructuring, private placement, and strategic advisory services. He is also a leading national expert on capitalization and governance issues relating to cooperatives and private companies. In addition, he has extensive experience with the installation of ESOP's for companies in the food sector. Prior to founding TFP, he served as managing director at both KPMG Retail Ventures and the Cooperative Funding Corp., the investment banking affiliate of National Cooperative Bank.
Karen Martin is a Managing Director in BMO Capital Markets' Mergers & Acquisitions Group, specializing in the Food industry. For 22 years, she has focused on mergers and acquisitions and corporate finance for public and private mid-corporate clients. Karen has advised clients in various sectors of the food industry as well as general consumer products. Prior to joining BMO Capital Markets, Karen was with Banc One Capital Markets, Inc. for ten years where she specialized in mergers and acquisitions and corporate finance.