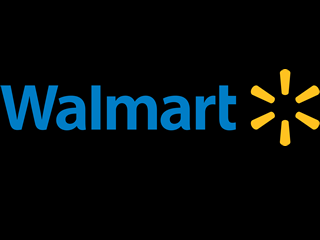 Walmart has been making moves for some time now to compete with Amazon in the technology space. Both companies have introduced similar online grocery programs, which both boast in-home delivery, as well as fast shipping, specialty products, and ease of use. Even brick-and-mortar, which would seem to be a leg up for Walmart, is becoming a focus for Amazon, which now has its network of Whole Foods Market stores, as well as its planned Amazon Go concept and grocery pick up locations.
In an apparent effort to stop Amazon from seeping into its space, reports have surfaced that Walmart is working on various tech projects to advance its capabilities. Walmart's new Code Eight subsidiary reportedly started testing a personal shopping service that lets customers get product recommendations and make purchases through text messaging, according to people familiar with the matter, reported Recode (Dec. 20). Household items are delivered for free within 24 hours, while other purchases are delivered within two business days.
The service will eventually require an additional membership fee, but it is currently being tested as a free program. It is focused on items in "health & beauty, household essentials and apparel/accessories" categories, according to a job listing from Code Eight. Users can order products by texting a photo or with a general request for the type of product they need.
Interestingly, Walmart seems to be pushing its typical consumers aside (which tend to be older, low- to middle-income shoppers), to focus on a new demographic. Code Eight described its target user for this service as a "high net worth urban consumer," or basically the opposite of who you might traditionally find in a brick-and-mortar Walmart store. Walmart likely sees this personal shopper service as a way to directly target Amazon shoppers, who more closely fit Code Eight's description. It may also view it as an entry point for new customers who may start with Walmart's personal shoppers and move into other areas of the business.
Additionally, sources claim Walmart's startup incubator, Store No. 8, is developing a cashierless store concept, much like Amazon's anticipated Amazon Go location. The store, dubbed Project Kepler, will re-imagine the in-store shopping experience with technologies like computer vision to create an outlet that will operate without checkout lines or cashiers.
Sources predict the concept will be implemented into new stores, rather than added to existing locations, but Walmart has yet to release details on the project. It is being led by Mike Hanrahan, the co-founder of Jet.com, and is located in Hoboken, NJ, where Jet is based.
Both of these initiatives represent a sea change for Walmart, which has historically been slow to adapt new technology. Its investment in Code Eight and Store No. 8 are a sign that we will likely see more major tech developments from the chain in 2018 and beyond.