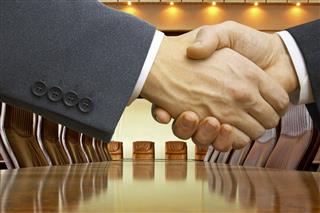 The Trans-Pacific Partnership (TPP) trade pact has been a topic of much contention, not just in the recent U.S. presidential election, but basically since its inception. The U.S. has been largely torn on whether it will help or hurt the country's economy, but leaders of the other 11 countries involved in the deal see it as a vital part of their countries' advancement.
The leaders of the 12 countries participating in the TPP agreed to step up efforts to implement the agreement at a meeting in Lima. Although some are skeptical that the pact will even survive the Trump administration, the leaders did not discuss the possibility of activating it without the U.S. The Obama administration plans to continue efforts to win domestic support for the pact, with Obama saying trade agreements "level the playing field for American workers and advance our interests and values in the economically dynamic and strategically significant Asia-Pacific region," reported The Japan Times (Nov. 20).
Senate Majority Leader Mitch McConnell noted that the TPP is not likely to come up for a vote before Obama leaves office, saying all decisions on the matter will be left up to Trump. New Zealand Prime Minister John Key stressed the importance of gaining support from Washington, joking that the pact should be renamed the "Trump Pacific Partnership" to win over the president-elect.
Support from Trump became even more unlikely on Nov. 21, when he released a video detailing his plans for his first 100 days in office, which includes withdrawing from the TPP. He also referred to plans to cancel restrictions on shale and clean coal and develop a plan to protect American infrastructure, reported Time (Nov. 21).
After the announcement, Japanese Prime Minister Shinzo Abe commented that "the fundamental balance of the [TPP's] benefits would collapse" without the U.S., adding that it is also "impossible" to renegotiate the deal. However, Key noted New Zealand is still interested in a TPP without the U.S. Abe is particularly concerned about the trade pact, as it is a main pillar in his policy to boost Japan's economy. Obama has also stressed the importance of the TPP, saying it is vital to help the U.S. counter against the increasing influence of China, which is not part of the TPP, reported The Japan Times (Nov. 22).