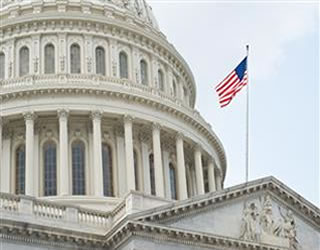 Class action lawsuits are becoming a pretty common occurrence in the food industry, as consumers become more aware and concerned about how their food is made. Just these past two days, three more suits were reported or updated against Nestle, Hershey's and ConAgra.
A class action lawsuit was filed against Nestle accusing the company of underfilling boxes of Raisinets. The lawsuit claims the opaque boxes lead customers to believe they are buying a full box when it is only 60% filled, and that the slack fill is "non-functional" because the candy isn't susceptible to breaking or crumbling, reported The Wall Street Journal (Jan. 4). The plaintiff, Sandy Hafer of California, notes she (and other customers) would not have bought the candy if they knew it was not full, or they would have paid significantly less. The suit is seeking damages of $5 million that would include refunds.
Hershey's is also facing a similar class action suit filed in Sept., but it is now seeking a dismissal. This lawsuit alleges slack fill in its Kisses product packaging, resulting in some bags that contain less than 12 ounces. The suit seeks to impose an additional requirement that all similarly-sized bags contain the same weight, despite not currently being required by FDA regulations, reported Forbes (Jan. 3).
Hershey argues that the lawsuit has no merit because its packaging does not violate a provision the federal Food, Drug and Cosmetic Act regarding net weight. It also notes that "no reasonable consumer would be misled" to believe that bags that contain candy with different branding and net weight statements should contain the same amount of chocolate.
A third lawsuit was filed with an argument that is becoming more commonplace in the industry: natural claims. A federal appeals court affirmed class certification for a lawsuit against Conagra Brands accusing the company of falsely labeling its Wesson cooking oil as "100% natural." The court refused to require that plaintiffs meet an ascertainability standard and show they have a plan to identify class members before offering class certification, reported Reuters (Jan. 4). The lawsuit was previously given class action status in 2015, but was put on hold while Conagra challenged the class certification. It claimed there was no way to reliably determine who had bought the cooking oils, so there was no "feasible way" to determine class members. It also claimed that most customers don't expect natural claims to mean products are free from GMOs, reported Capital Press (Jan. 4).
For more information on food industry class action lawsuits and how your business can avoid them, review our class action primer: https://foodinstitute.com/catalog/product/lawsuit_primer_2015.